China – CH 5 UAV MALE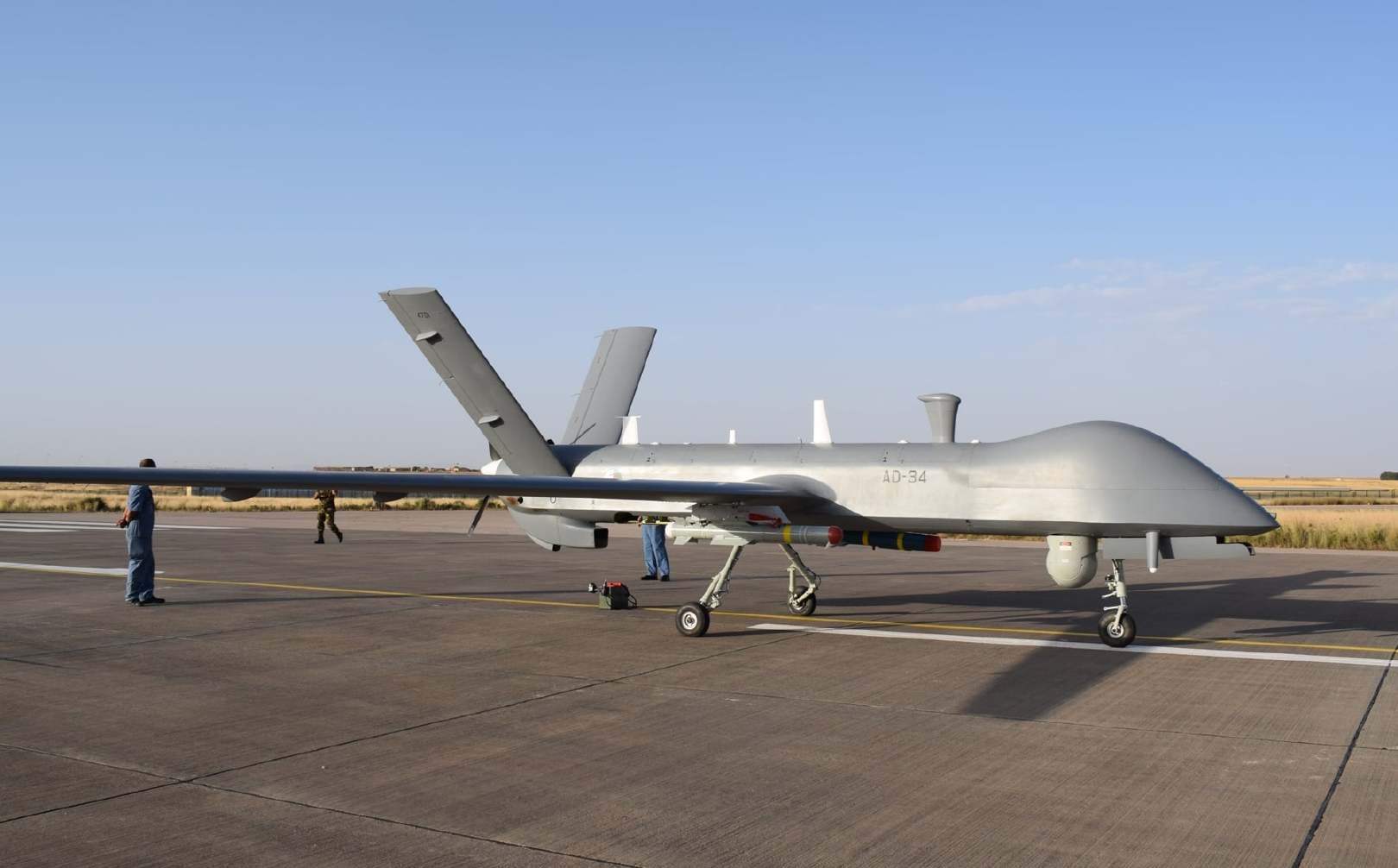 CH Series UAVs:
China has developed itself into a solid indigenous manufacturer of Unmanned Aerial Vehicles (UAVs) with its technology. It has produced some very effective and modern drones that have proven their worth in operational capabilities worldwide over the years. China has constantly improved its drone technology over the past two decades and is arguably at the forefront in the domain of Unmanned Aerial Vehicles development. China has successfully developed both strike-abled drones as well as unarmed drones for carrying out the tasks of surveillance and monitoring. China itself hasn't popularly used its drones in operations yet, but it has used them for surveillance successfully.
China's CH series drones are a series consisting of Unmanned Aerial Vehicles (UAVs). The China Academy of Aerospace Aerodynamics manufactures these drones. The drones under the CH series include CH 1, CH 2, CH 3, CH 3A, CH 4, and CH 5. Its CH-series drones are well received in the international market, with some of the users being Pakistan, Saudi Arabia, The United Arab Emirates, Iraq, Egypt, Indonesia, Serbia, and Myanmar. It has been used in operational activities in Iraq and Pakistan, among others. The CH series drones have proven to be easy to use and effective in tasks available at a reasonable cost. The CH series Aerial Unmanned Vehicles (UAVs) are most popular with non-NATO states across the world.
Features of CH-5 UAV MALE:
The CH 5 Unmanned Aerial Vehicle carried out its first flight in 2015. The initial flight lasted over twenty minutes. It was for the first time presented to the world in an air show at Zhuhai in 2016. The CH-5 is a Chinese-made uncrewed combat aerial vehicle (UCAV). The CH-5 drone is a lightweight UAV having a length of 11 meters. It has a wingspan of 21 meters. CH 5 is capable of carrying a payload weighing up to 1000 kg. Its max takeoff mass is over three tones. It has an operational range of up to 10,000 km. Its operational durability is up to 35 hours, which can be boosted to 60 hours with an optional heavy fuel engine. This UAV drone can take off with sixteen missiles. According to the Chinese officials, the CH-5 UAV in performance is equal to the United States' MQ-9 Reaper. Still, it comes at a significantly lower price as compared to the United States' drone. The CH 5 has several electronic warfare systems.
The CH 5 is run through a 330 hp engine. It has a service ceiling of some 30,000 feet. It can carry out operations including intelligence, surveillance, and reconnaissance equipment and can carry air to surface equipment. It can operate at a speed of 300 km per hour. CH 5 Unmanned Aerial Vehicle has a fully automatic flight control system and all-weather conducting ability. The CH 5 UAV is designed to carry different payloads, including photoelectric devices and search radars; it can also carry out surveillance missions at sea. The CH 5 version designed for operations at the maritime domain is capable of carrying out its operations in high temperatures, as well as different fog conditions present at sea. The standard CH 5 Unmanned Aerial Vehicle is capable of conducting short takeoff and landing in mountain regions. The manufacturer believes that with all the functions it has, it is very cost-effective and easy to use.