Russia's Su-57 and Su-75 stealth fighters look good on paper. However, both have some clear funding and technological problems.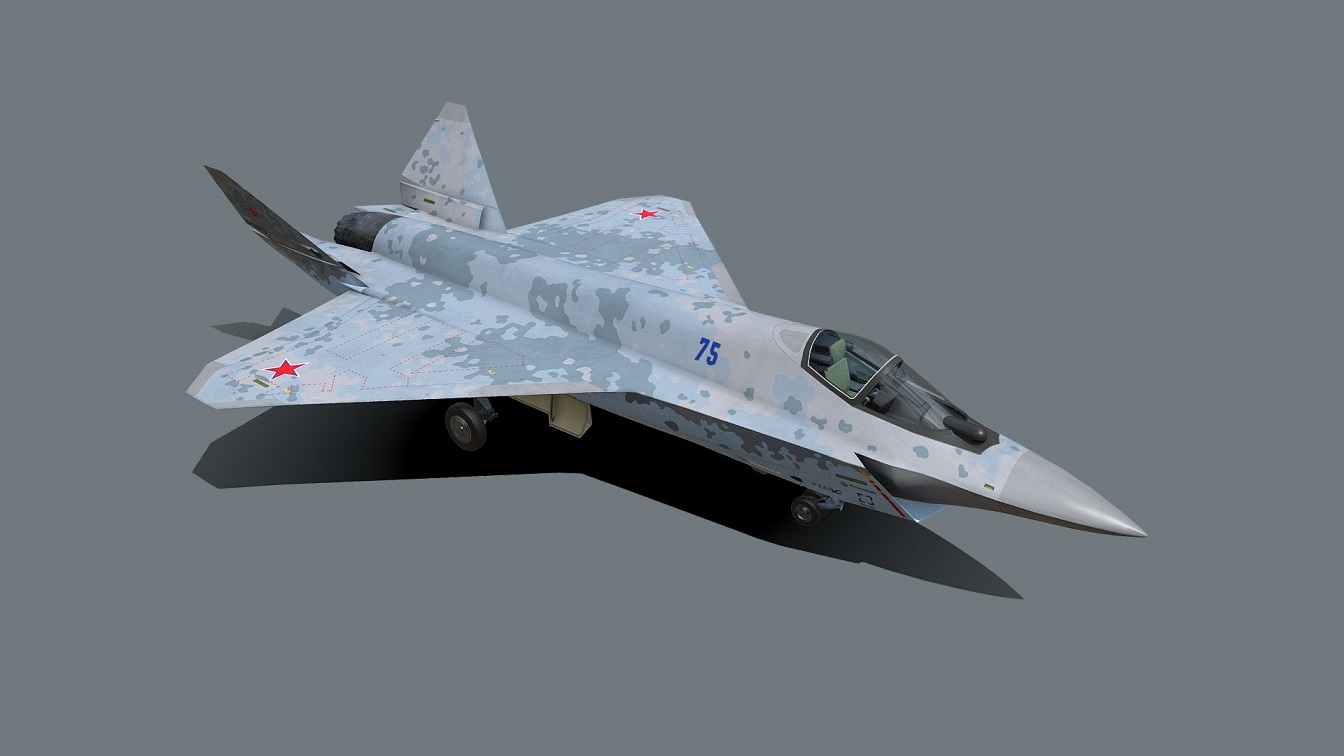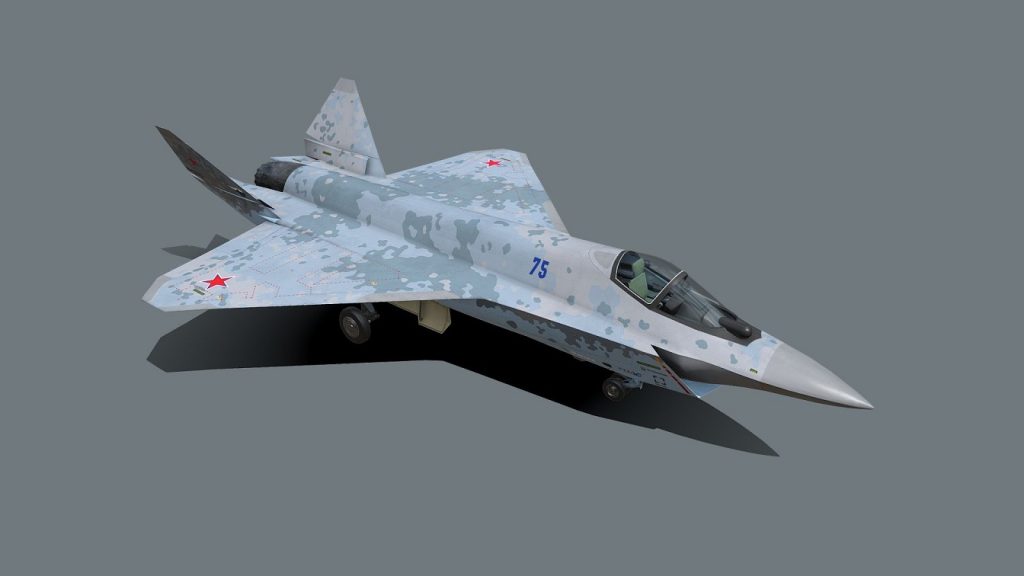 One Russian stealth fighter appears to be flying missions over Ukraine, while another stealth fighter will not be made in numbers without foreign sales that are currently elusive.

Four Su-57 Felons likely flew a mission to take out Ukrainian air defenses in October, if Russian state-run media can be believed. Meanwhile, the Su-75 Checkmate only exists in mockups and artist renderings. Can we depend on Russia's aerospace industry to serial produce these fighters? Let's first do an airplane-to-airplane comparison.

The Su-57 is a single-engine multi-role fighter that can dogfight and attack targets on the ground. Russia wants it to replace the MiG-29 and Su-27 fighters. The Su-57 is the answer to the F-22, although it is not as stealthy as the Raptor. In fact, the Su-57 has a similar radar cross-section return to the fourth-generation F/A-18E/F Super Hornet. Some aerospace analysts do not believe the Su-57 is fully stealthy and is more of a fourth-generation plus-plus rather than a fully fifth-generation airplane. But it has the most stealth characteristics of all Russian fighters.

First testing on the Su-57 ran from 2014 to 2015. The Russian air force thought it would be in initial operation by 2020. Russia wanted 150 of the Su-57s. The airplane was clearly not ready and was delayed because due to design and technical issues. Designers and engineers were able to assemble a handful of prototypes and early models. The air force cut the order down to 76 Su-57s. Then a crash happened during an evaluation flight in 2019. That set the program back. Lack of funding further hurt the project. Delivery of the Su-57 has been slowed due to international sanctions limiting the number of parts and components Russia and Russian manufacturers can acquire.

New Saturn engines or Izdeliye 30 engines enable supercruise on the Su-57 – the ability to fly at supersonic speed without an afterburner. The maximum speed is MACH 2, and the range is 932 miles. It has 3D thrust vectoring controls for better maneuverability.

The Su-57 sports two internal main weapons bays and two side bays for shorter-range air-to-air missiles. It also has external hardpoints to maximize the number of weapons. It can carry various anti-surface, anti-radar, and anti-ship missiles.

The Su-57 makes excellent use of artificial intelligence to gather flight data that enhances the pilot's skills – even acting as a "virtual co-pilot." Advanced avionics are also on board. Plus, the Su-57 has active electronically scanned array (AESA) radar.

The Su-57 has a "loyal wingman" mode in which it can control an S-70 Okhotnik-B "Hunter" drone.

The Su-75 Checkmate is much less mature and is in the sales and marketing stage, if not even in the development stage. It is often shown at expos to hawk it to other countries. The Russian air force believes it can achieve full production with an international partner to help foot the cost. The first non-flying mock-up appeared at the MAKS air show in Russia in 2021 and later at the Dubai Expo the same year. Russia hopes to produce it in number in 2026 and sell it to other countries at a price of $25-to-$30 million each.

The Su-75 is built on the cockpit and other components from the Su-57, so it won't be entirely new. This should save time on production. It will also be able to fly in a teaming concept with a loyal wingman combat drone.

The Su-75 looks like it has five internal weapons bays and 11 external hard points. The munitions payload could be up to 16,314 pounds. This will include a host of air-to-air, air-to-ground, and anti-radar missiles.

The Su-75 is expected to feature an active phased array radar to detect and attack multiple targets in contested air space. It will hit speeds of MACH 1.8 with a range of 1,864 miles.

The Checkmate program is having difficulty finding international buyers and Russia likely does not have the resources for it to achieve initial operating capability and serial production by 2025, especially without foreign orders to help pay for initial production costs. Western sanctions will keep it from developing the technological advances necessary to hit its milestones.

The Felon program is having growing pains as well. It was supposed to make its maiden flight in 2007. That didn't happen until 2010. Still, Russia believes it can produce 22 Su-57s by late 2024 and 76 by 2028.

Both airplanes will continue to be delayed. Few countries want to buy the Su-75 because it is not combat-tested. Sanctions will take a bite out of both programs. The Su-57 needs more test and evaluation missions in combat situations. It is difficult to see a scenario in which these fighters achieve the numbers that Russia wants and needs.