The SIG Sauer P238 is a compact and lightweight handgun, making it an excellent option for concealed carry. As a bonus, it is trustworthy and precise.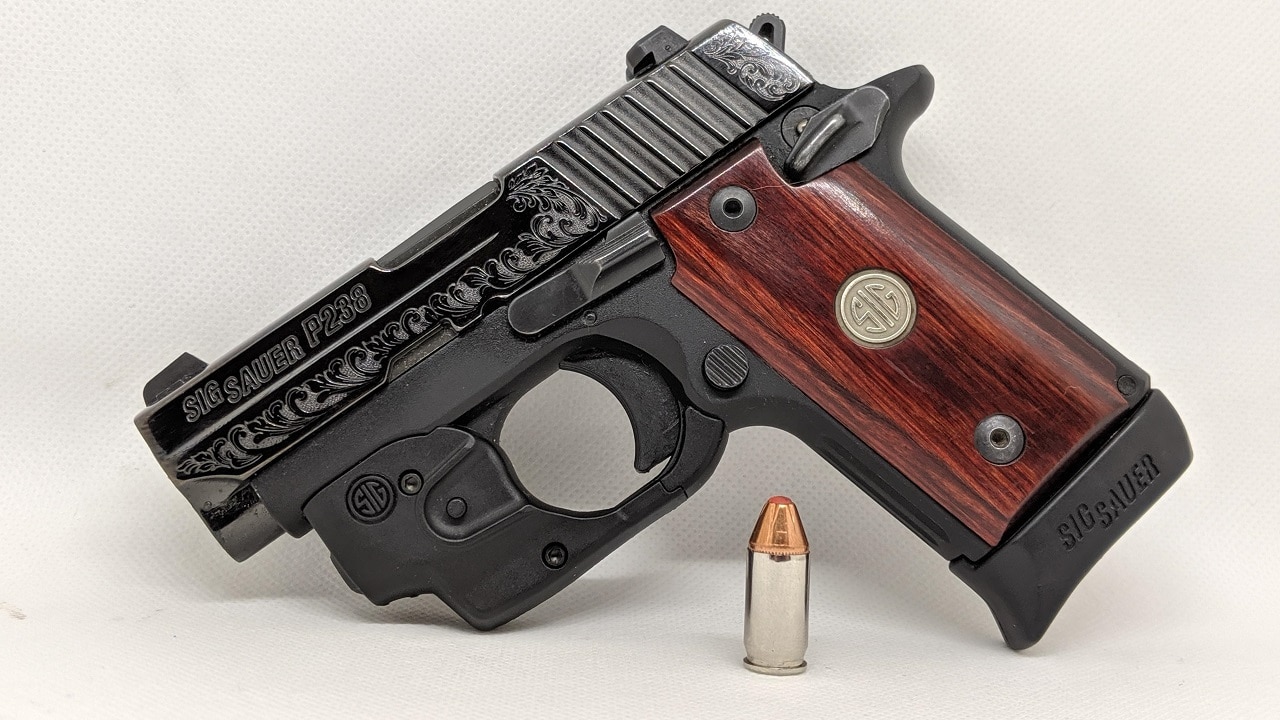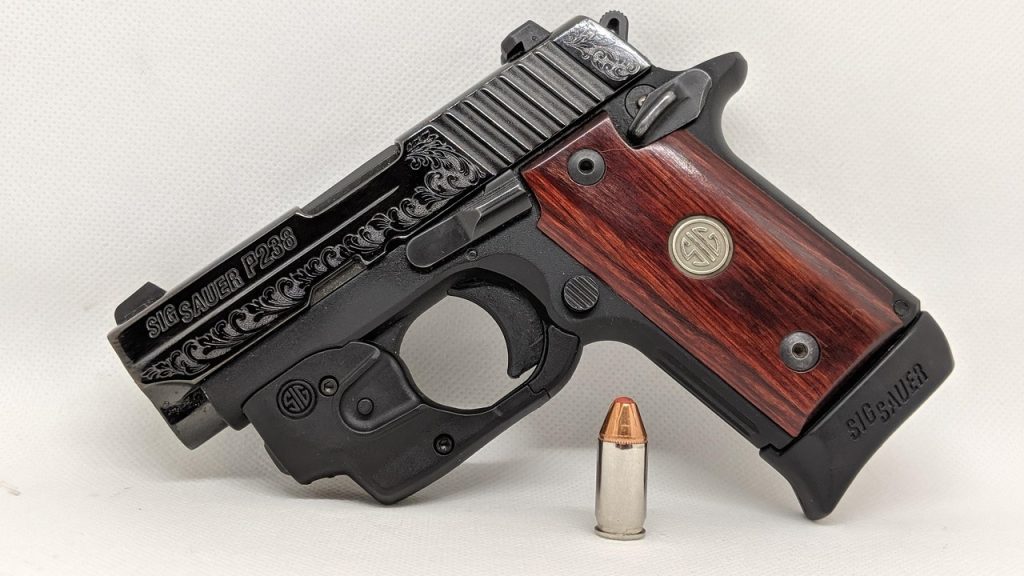 SIG Sauer P238. Image Credit: Creative Commons.
Read this review of the SIG Sauer P238 if you're looking for a compact and dependable handgun. Some of the most reliable firearms come from SIG Sauer, but many pistols are too bulky or hefty to be concealed. Although smaller than its predecessor, the P238 boasts many of the same attributes that have made the firm famous, such as its precision engineering and high dependability.
The SIG Sauer P238's compact frame and light weight make it an excellent option for concealed carry. You can rely on its precision and durability in nearly every circumstance.
There are several benefits to using a SIG Sauer P238; however, you should investigate its options to be sure it meets your needs. This analysis discusses the features, functions, and advantages of the P238. You'll want to keep reading to determine if the SIG Sauer P238 is a good fit for your gun collection.
SIG Sauer's P238 is a single-action, small pistol that fires a.380 Auto cartridge. SIG Sauer introduced the handgun in 2009. The M1911, a popular sidearm in the First World War, heavily inspired it.
An aluminum frame houses a stainless steel slide in the P238. The unloaded weight of this firearm is only 15.2 ounces, making it quite portable.
The gun is small and lightweight as well. It measures a total of 5.5 inches in length, 2.7 inches in the barrel, and 1.1 inches across. The handgun has a stealthy appearance because of its height of 3.9 inches. The grip is sturdy while still being comfortable.
The grip is just suitable for individuals with average or smaller hand sizes.
Large-handed individuals may have difficulty obtaining a secure hold.
The P238 is a tiny and trustworthy option, but that's not all. Below are a few of the SIG Sauer P238's most notable qualities.
The P238 is a single-action only (SAO) handgun, unlike the double-action/single-action systems in other SIG Sauer models.
A single-action-only (SAO) mechanism requires only a single trigger pull for each shot. Because it is a semiautomatic pistol, the P238's recoil cocks the hammer for the next shot. Trigger pulls are light and easy with the P238.
Pistols by SIG Sauer are famous for having a minimal number of moving parts. It may take part with The P238 in a hurry and without needing any special equipment. The pistol is easy to maintain due to its simple design.
The P238 has a six-plus-one-round capacity single-stack magazine. 380 ACP ammunition, often known as 9mm Browning ammunition, fits in the chamber.
Smooth, rimless sides characterize The.380 ACP cartridge. It has the same diameter as standard 9x19mm Parabellum rounds but is shorter and more discreet. Less force also means less recoil.
Finding satisfied buyers for a SIG Sauer P238 took little time. The dependability of this pistol is the first thing that comes up when discussing it. Some reviewers also noted that the P238's smooth trigger makes it a good choice for people with weaker hands or smaller fingers.
Aside from the SIG Sauer P238, there are a few more pistols to consider if you need more features. If you're looking for a replacement for the P238, the Glock 42 is a great choice. Compact in size and able to fire. 380 ACP bullets; both options are convenient. The Glock is also less expensive than competing models.
Another small, concealable semiautomatic handgun is the Ruger LCP. It has a textured grip and is made to accommodate several different types of holsters. Although it's one of the more reasonably priced choices, the reliability of SIG Sauer pistols is unmatched.
The P238 is a six-plus-one-round semi-compact pistol that fires.380 ACP cartridges. Its compact and discreet design makes it a fantastic option for covert carry or as a secondary weapon for those in law enforcement.
The P238 is dependable, simple to disassemble, and accurate, just like other handguns made by SIG Sauer. Those with large hands may need help firing the rifle. 380 ACP bullets rather than 9x19mm Parabellum rounds, yet few alternatives match the SIG Sauer P238's durability and ease of use.
The SIG Sauer P238 is an excellent choice for anyone needing a backup gun or a concealed carry weapon.