Turkey Looks To Up Exports in Gulf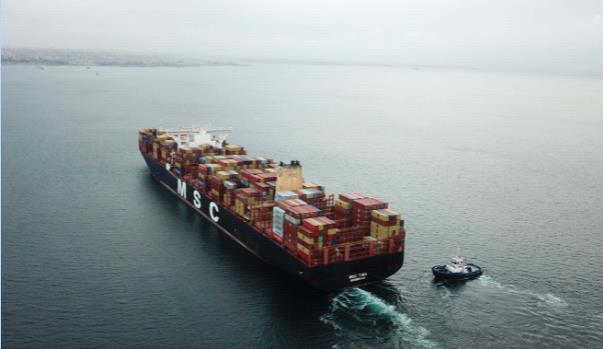 The current era is one of economic competition. Both; world powers and developing states seek to upgrade their economies, mainly by extending their Exports in Gulf. Turkey also aims to increase its exports. It is on the look for new markets for this purpose, and a significant region on its map is the Gulf.
Qatar:
According to the Turkish Exporters Assembly (TIM), Turkey seeks to increase its trade with Qatar. The most demanding items on its list are furniture, construction materials, garments, animal products, and specially made jewelry from precious metals. Other "Serious potential" export products to Qatar include Passenger cars, electrical conductors, and cotton or woven clothing products. Qatar is an appealing export partner for Turkey as both countries share a common history and cultural beliefs. During the Qatar diplomatic crisis, when Saudi Arabia, Egypt, United Arab Emirates, and Bahrain severed ties with Qatar and accused it of supporting terrorism, Turkey sent it food, fruit, poultry through shipping and air routes to aid in keeping its economy afloat. Also, Qatar's capital, Doha, is an attractive tourist attraction. If Turkish companies establish operations over there, it will enable them to showcase their products to the world in a very appealing manner. Turkey's increase in its production capacity and the introduction of a versatile range of products were the main factors contributing to the increase in trade exports to Qatar from 7.9 million dollars in 2001 to 1.3 billion dollars in 2019.
United Arab Emirates:
In 2005, according to the then Director-General of the Dubai Chamber of Commerce and Industry (DCCI), Abdul Rehman Al Mutaiwee, trade between Dubai and Ankara increased by up to 87 percent in the last five years. Textiles, Precious stones, base metals, and food were the main exports from Turkey to Dubai. Recently a Turkish trade center has also been opened in Dubai's Palm Island with the assistance of Turkey's Trade Ministry and the Turkish Exporter's Assembly. Tahir Nursacan, the chairman of the Turkish-based Kayseri Organized Industrial Zone (OIZ), virtually attended the opening ceremony stating that this development would aid Turkey in fulfilling its export targets.
Oman:
Turkey Oman Business Council was an agreement signed on December 1st, 2006, between the Istanbul Chamber of Commerce, Union of Chambers and Commodities exchanges of Turkey, and the Oman Chamber of Commerce and industry. Its main objective is to boost the trade volume between Oman and Turkey to facilitate joint ventures and cooperation in tourism, contracting, and investments. This agreement will also promote the Turkish economy in Oman. A contract was recently signed between Oman's public authority for special economic zones and free zones (OPAZ), the ministry of commerce, industry and investment promotion, and the private sector. The Turkish Gebze Organized Industrial Zone (GOSB) to enhance mining, petrochemicals, food, and logistics, which will serve as an activation model for the Turkish Industrial Zone in Duqm.
Kuwait:
The Turkish Deputy Prime Minister Mehmet Simsek said in an interview with KUNA that Ankara aims for greater economic, trade, and investment cooperation with Kuwait. He also highlighted the importance of a free trade agreement between the two countries to further enhance cooperation and joint business ventures.