USAF Seeks New Design to Replace F-16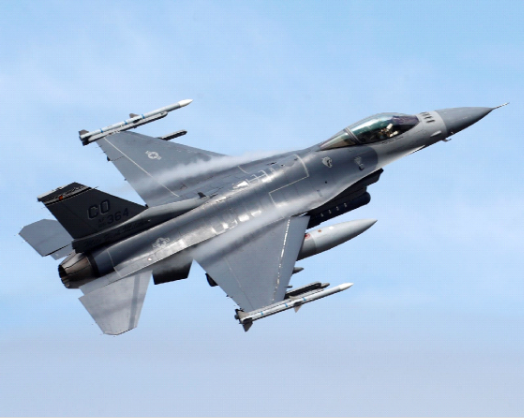 The United States Air Force chief of staff is considering a new design to replace the F-16 and wants the tactical aircraft mix debate to expand beyond the service and into the Secretary of Defense's Office. Air Force Chief of Staff Gen. C.Q. Brown informed media on Feb 17 at a virtual Defense Writers Group session that the military needs to establish the "son of Next Generation Air Dominance" to successor the F-16.
Brown sees a 4.5-generation, or fifth-generation "minus," aircraft to replace the F-16. This resembles what the Navy did when it opted to acquire the Block III Super Hornet. Former Chief of Naval Operations Adm. Jonathan Greenert referred to the Block III as a 4.5 generation fighter at the time. According to him, an essential feature of the F-16 successor is that it has an open system that enables the Air Force to do software upgrades.
"Let's truly explore at what else is out there that we can construct, and that's what we discovered with our eSeries approach with the T-7, what we experienced with NGAD," Brown added.
Brown believes that any choice concerning the future of the Air Force's tactical aircraft force would need support from Capitol Hill and other parts of the Pentagon. Brown said that he expects the Pentagon's Cost Assessment and Program Evaluation (CAPE) office to be included in the future tactical aircraft research that would impact the fiscal 2023 budget. Involving CAPE would introduce OSD into the evaluation. This is required because Brown anticipates opposition from a variety of communities, depending on the results.
"I don't expect everyone will agree with everything I say, but I want to have a beginning place as a departure point and conversation about what is the optimum force mix," Brown said.
Investing in another fighter type may be difficult for the Air Force to sell to Congress, especially when many jets are currently in production. Although secret papers from the Air Force's future warfighting cell suggested a plan to limit purchases to 1,050 planes, Aviation Week revealed in December.