According to Enrico Gottardo, Bids Director at Naviris, the current Horizon-class ships lack an anti-ballistic missile defense capability, making it the primary focus for improvement.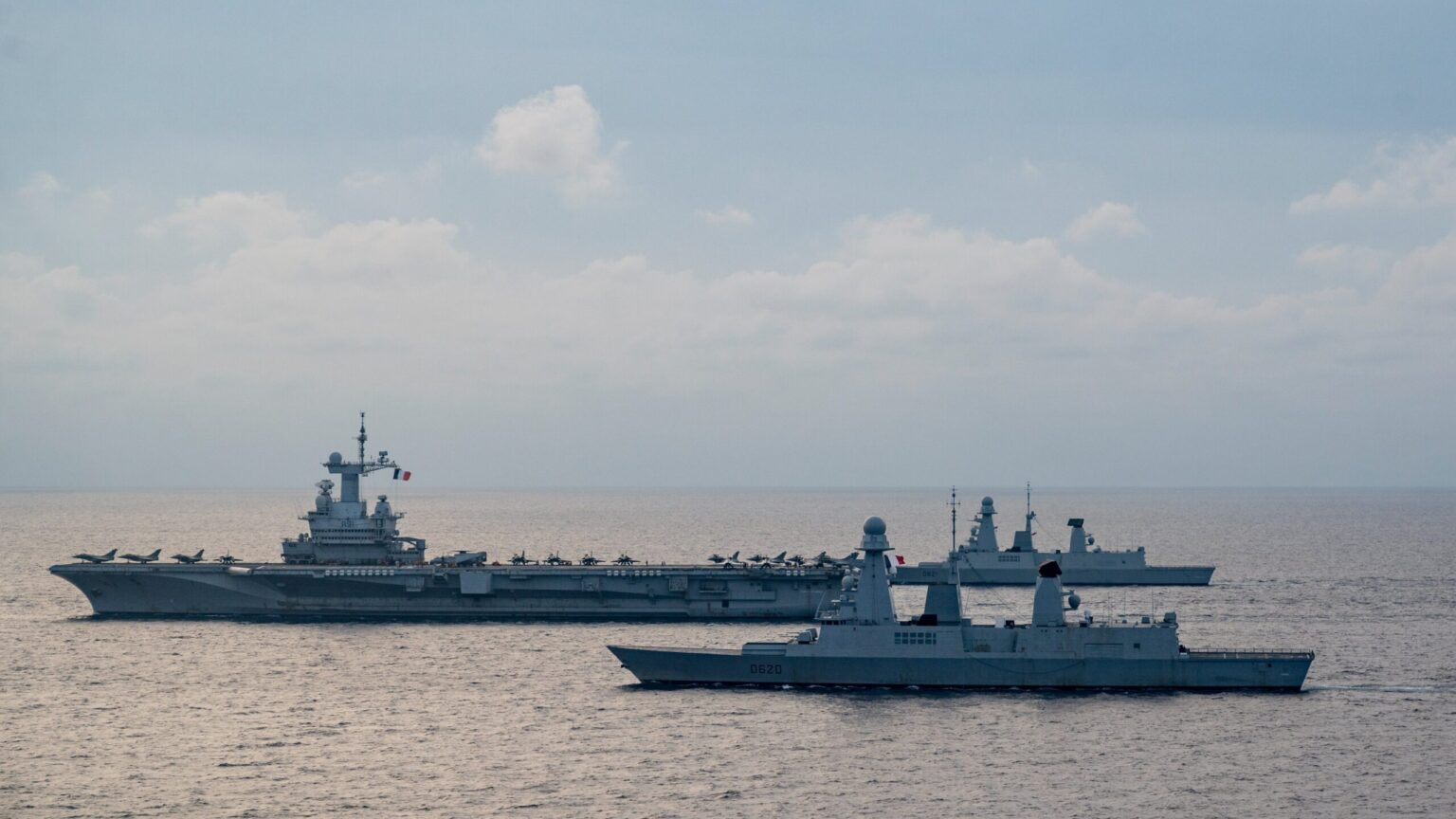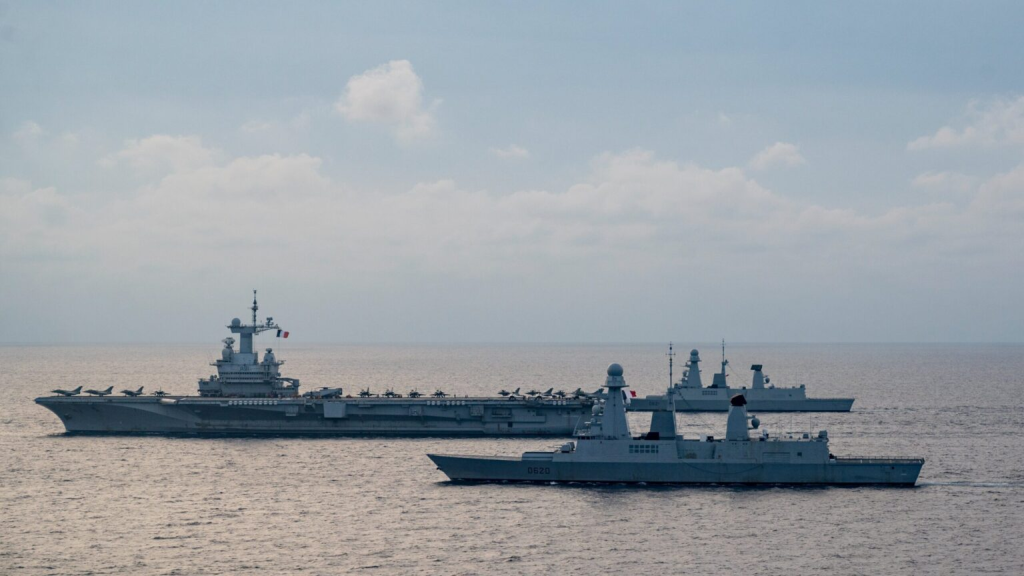 The French Navy FS Forbin (foreground) is one of four Horizon-class frigates set to receive a Mid-Life Upgrade as part of a $1.6 billion package. (Marine Nationale on Twitter)
Naviris, a joint venture between French and Italian shipbuilders, along with naval air defense missile manufacturer Eurosam, has been granted a substantial €1.5 billion ($1.6 billion) contract to upgrade four Horizon-class anti-air frigates. The contract, provided by Europe's Organisation for Joint Armament Cooperation (OCCAR), will involve a Mid-Life Upgrade (MLU) project scheduled to run from 2026 to 2030.
Shipbuilder Fincantieri, one of the partners in Naviris alongside Naval Group, revealed that the upgrade will encompass a cutting-edge modernization of the frigates, specifically enhancing their anti-air capabilities. The plan includes integrating the next-generation Eurosam Principal Anti-Air Missile System (PAAMS) and Long-Range Radar (LRR). Additionally, the MLU will introduce new weapon systems, Command and Control (C2) systems, and Electronic Warfare (EW) suites.
The upgrade will entail integrating the MBDA ASTER Block 1 NT, an upgraded launcher, two new Leonardo Kronos Grand Naval Active Electronically Scanned Array (AESA) radars, and SMART-L MM/N from Thales. Fincantieri emphasized the implementation of a new open architecture C2 system.
One significant improvement in this upgrade is the addition of an anti-ballistic missile defense capability, a feature lacking in the current Horizon-class ships. The renewal of the PAAMS, Long-Range Radar, and Combat Management System (CMS) will equip the frigates with a wide range of capabilities. Although the French and Italian navies will share a common EW suite, they have opted for separate CMS options after a prior feasibility study.
The upgrade project is set to begin in 2026 at Fincantieri's Muggiano shipyard in Milan for Italian frigates and at the French Navy's Toulon naval base for French frigates. The final upgrade for the fourth ship, a French vessel, is expected to conclude by 2030.
Originally built between 2000 and 2010 through a joint program between Fincantieri and Naval Group, the Horizon frigates aimed to enhance the anti-air capabilities of the French and Italian navies. Fincantieri defines the frigates' primary capabilities as airspace control over operational areas, air defense C2, and anti-air cover for carrier groups and convoys.