During the international expo in Istanbul called IDEF, three prominent Turkish companies revealed their latest naval capabilities.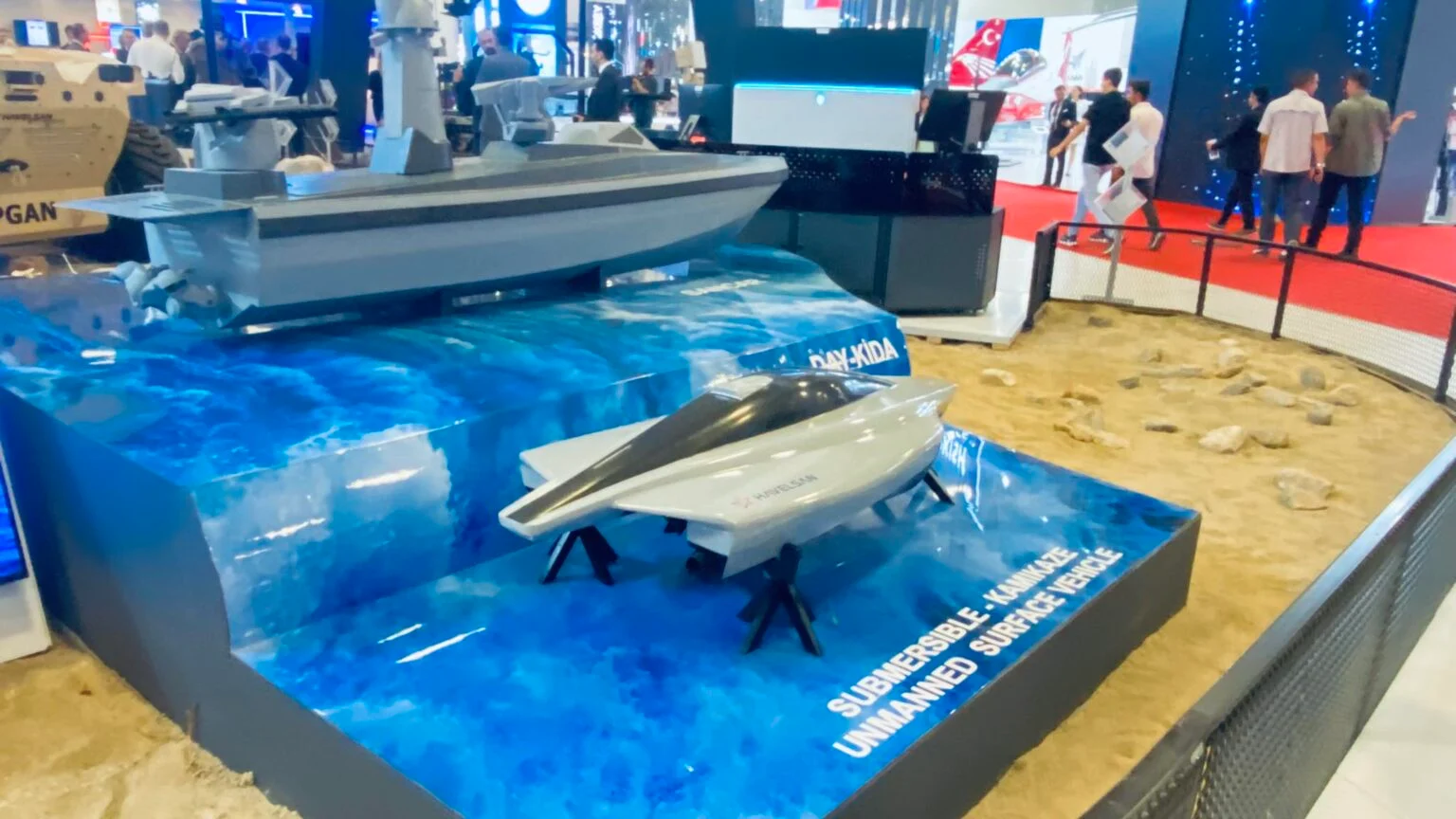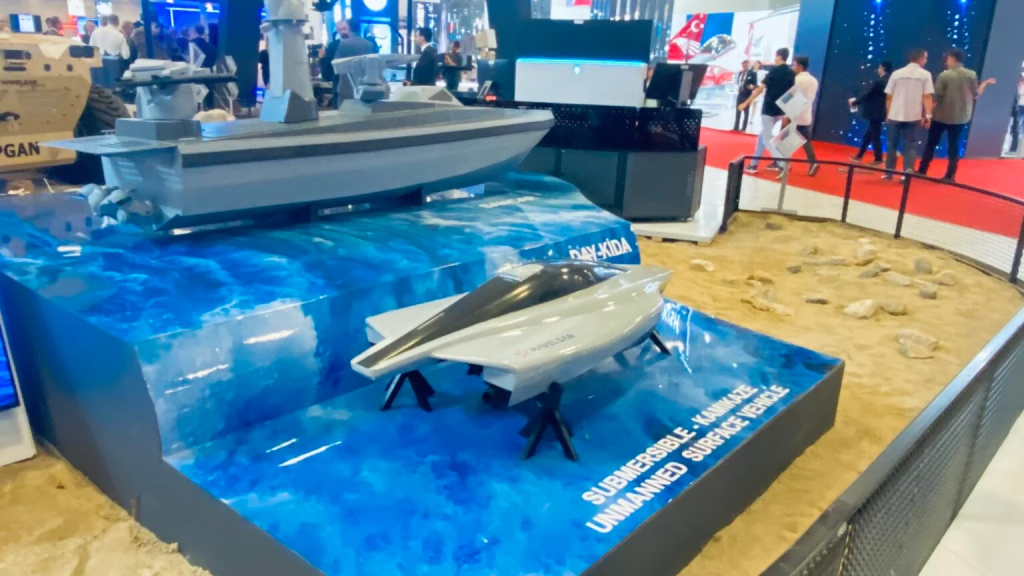 Havelsan's one-way unmanned surface vehicle Caka is shown off on the IDEF 2023 floor. (Agnes Helou/Breaking Defense)
At Turkey's International Defence Industry Fair, several companies showcased their own naval weapons systems, aiming to attract buyers from both domestic and international markets. Havelsan introduced the Caka, an unmanned submarine designed for various operations, including protection of infrastructure and naval platforms, and anti-access/area denial tasks. Roketsan presented the Levent, its first naval missile defense system, equipped with 11 missiles and four radars. Meanwhile, STM revealed plans to develop an autonomous unmanned submarine, leveraging its expertise in unmanned aerial systems with swarming capabilities. The company expects this submarine to have full autonomy and potentially swarming capabilities in the future.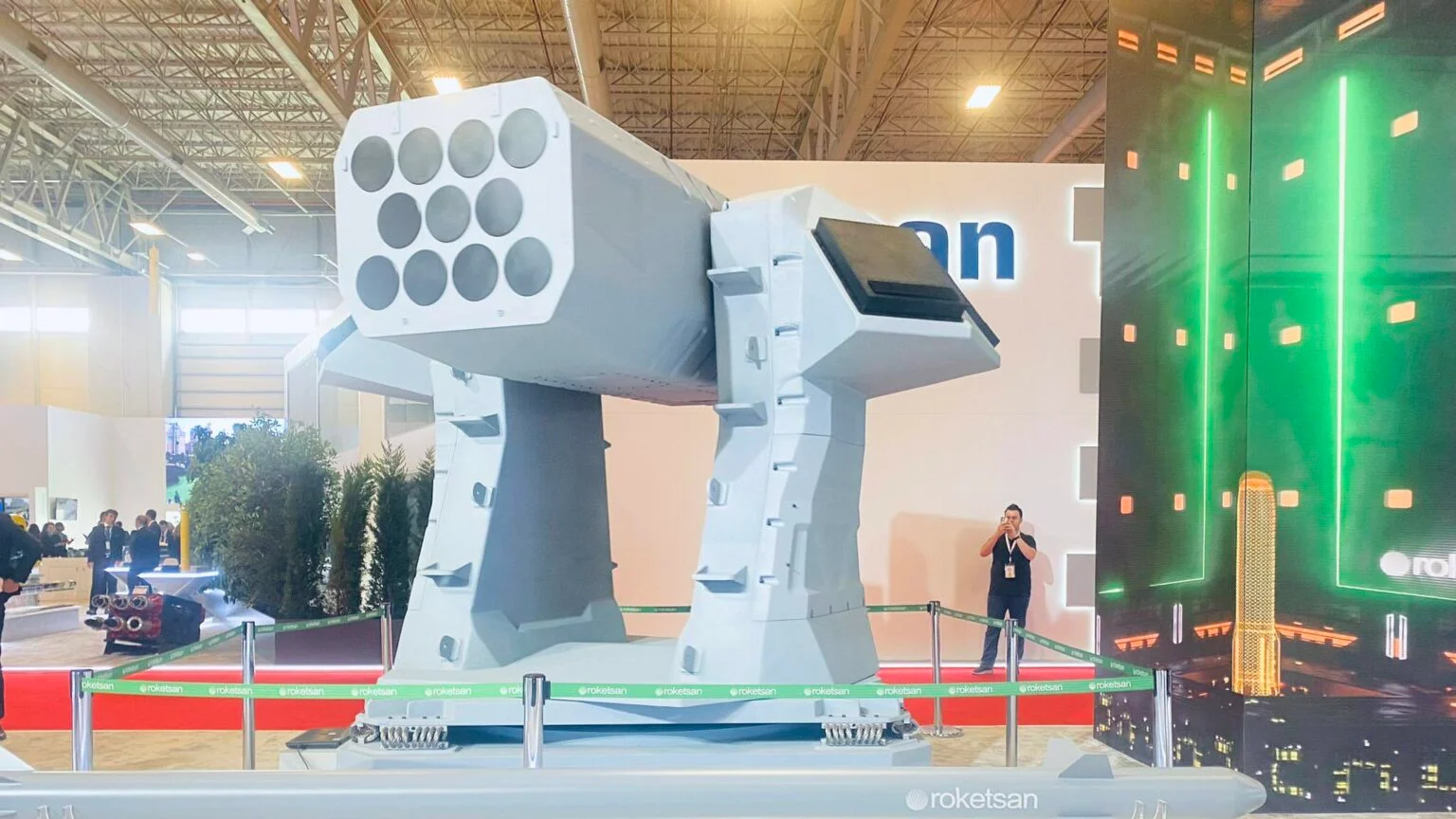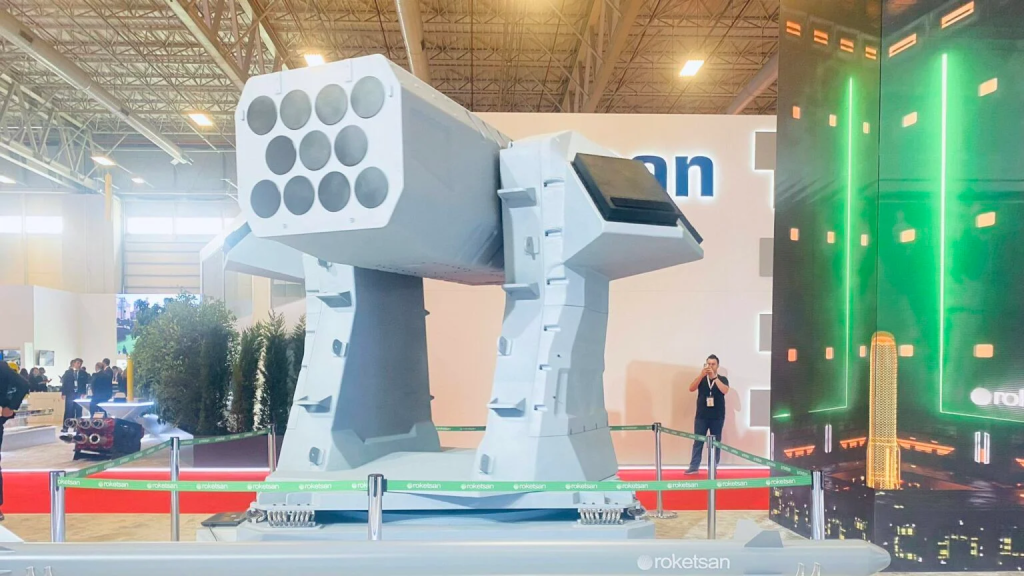 The Levent missile defense system by Roketsan stand at IDEF 2023 in Istanbul, Turkey, on July 26, 2023. (Agnes Helou / Breaking Defense)
The development phase is expected to conclude by the second half of 2024, with the first prototype ready for proof of concept. There is a growing demand for underwater technology, and advancements in autonomous systems have gained more interest, especially following the war in Ukraine. STM also expressed its readiness to cooperate with Gulf countries and transfer technology in accordance with their specific requirements.