New Zealand's Pacific Connection: Building Stronger Military Bonds with Island Neighbors
New Zealand's efforts to foster closer relations with its Pacific Island neighbors are starting to bear fruit, with their innovative approach yielding improved defense engagement.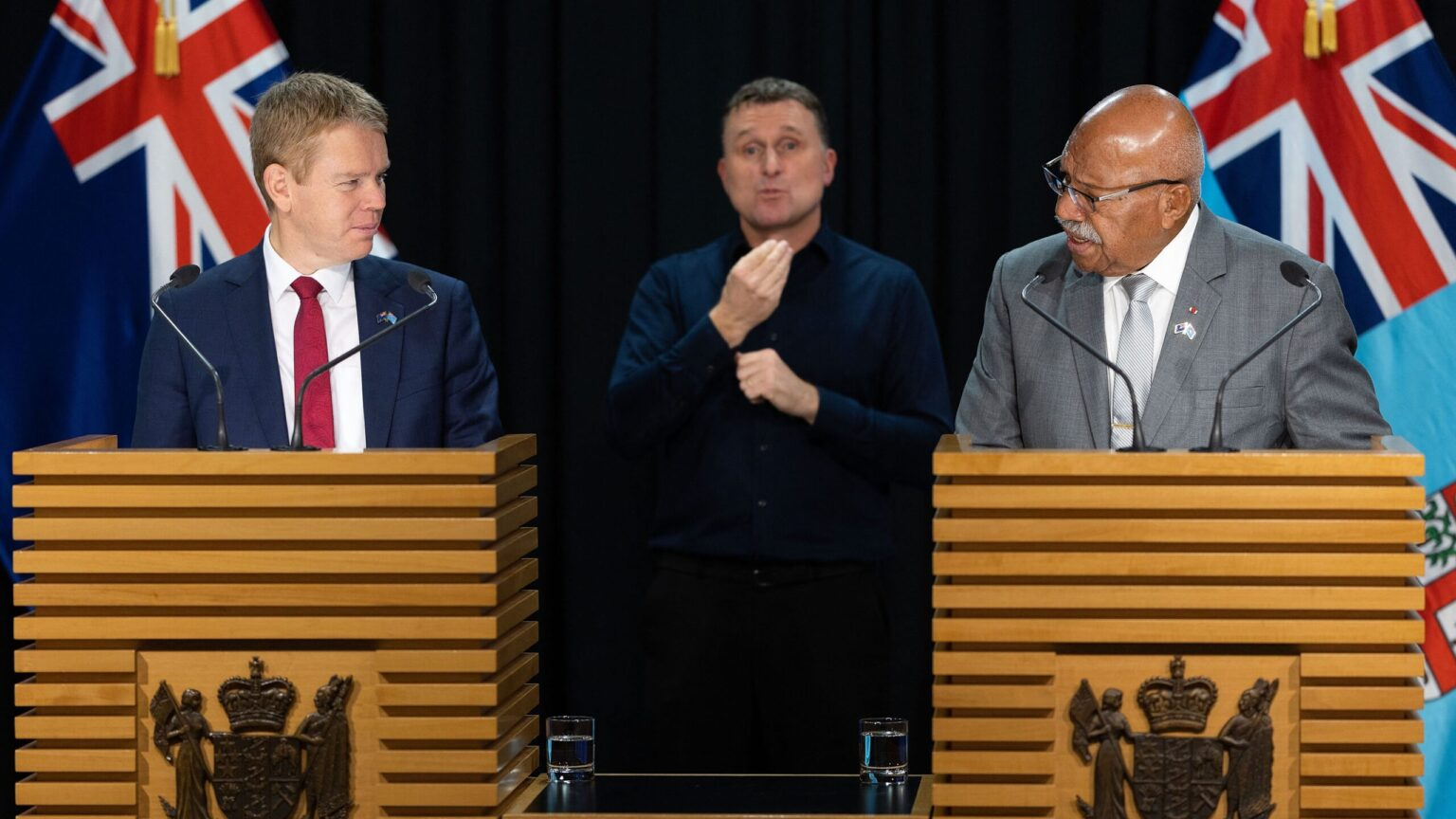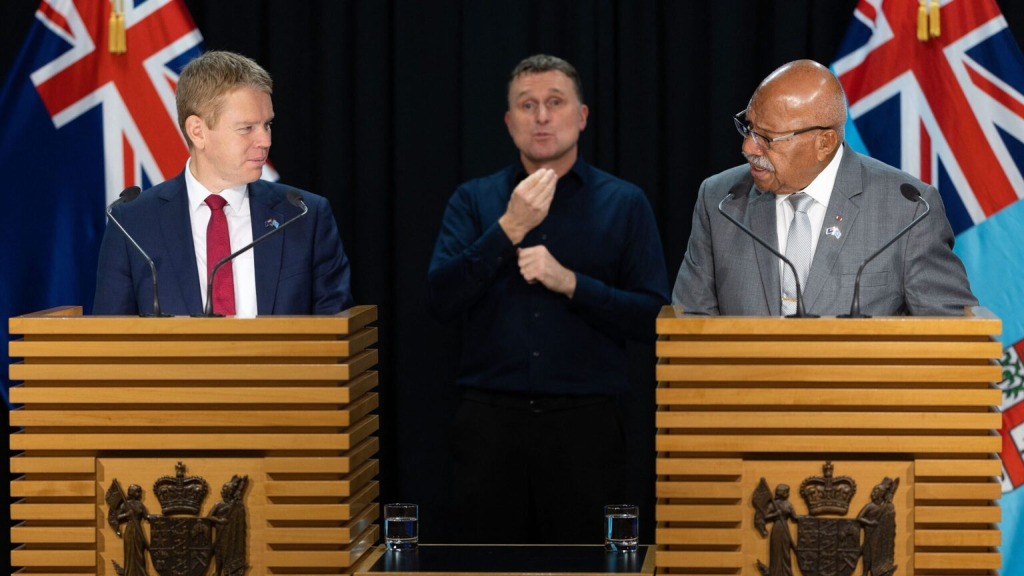 Fiji's Prime Minister Sitiveni Rabuka (R) and New Zealand's Prime Minister Chris Hipkins hold a joint press conference at Parliament in the Wellington on June 7, 2023. (Photo by MARTY MELVILLE/AFP via Getty Images)
A significant moment occurred when Fijian Prime Minister Sitiveni Rabuka was warmly received in New Zealand in early June. Subsequently, New Zealand's defense minister, Andrew Little, visited Fiji and signed a crucial Status of Forces Agreement (SOFA) with the Fijian minister for home affairs and immigration.
This diplomatic relationship building might seem routine, but it signifies a fresh direction for New Zealand—a more serious regional outreach from Wellington. This comprehensive effort, known as the "Pacific Reset," took shape in 2018 under former Prime Minister Jacinda Arden, who prioritized the Pacific in their foreign and defense policies. The outreach comes at a time when both China and the US, along with Australia, are vying to strengthen their influence in the region.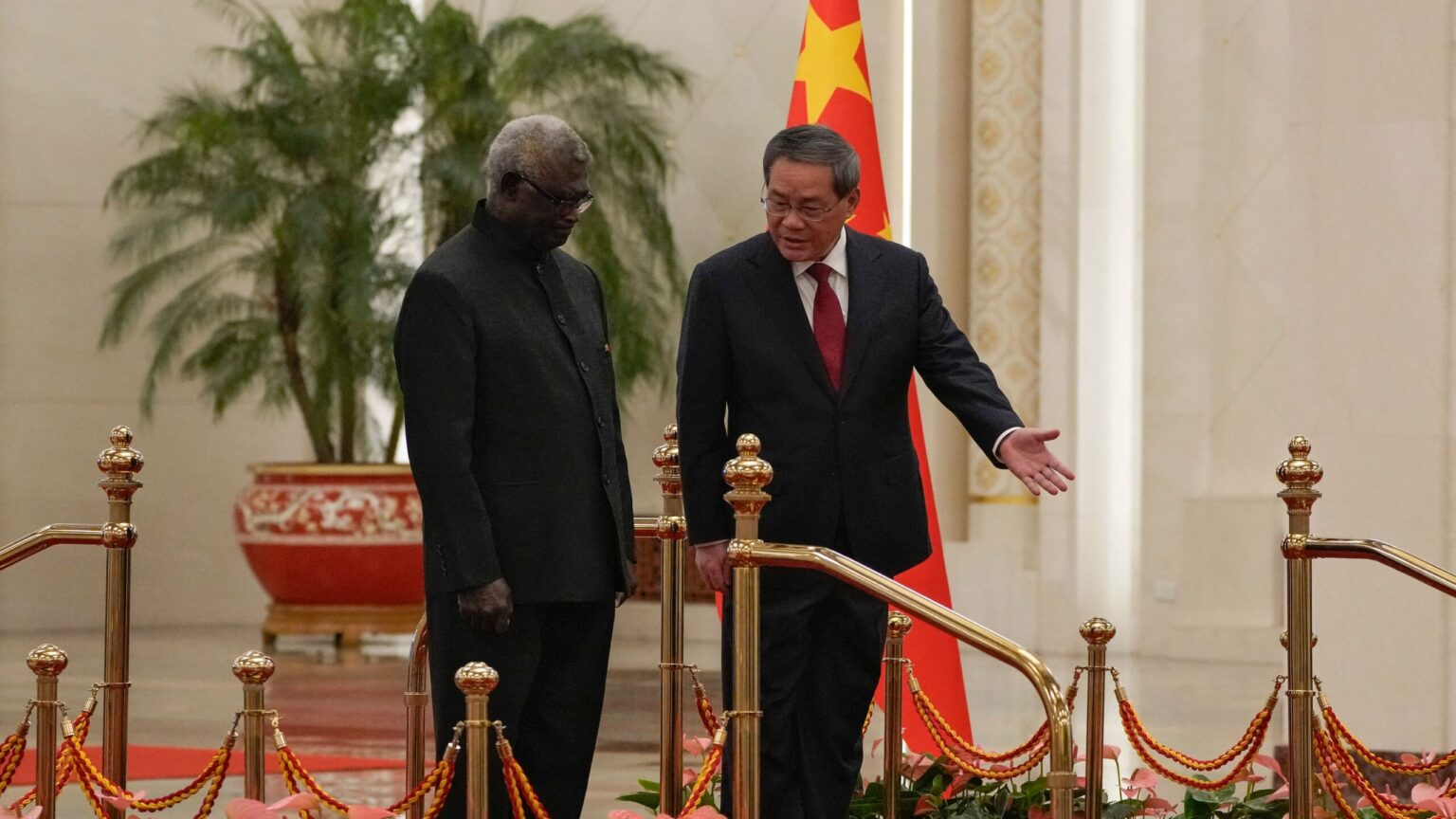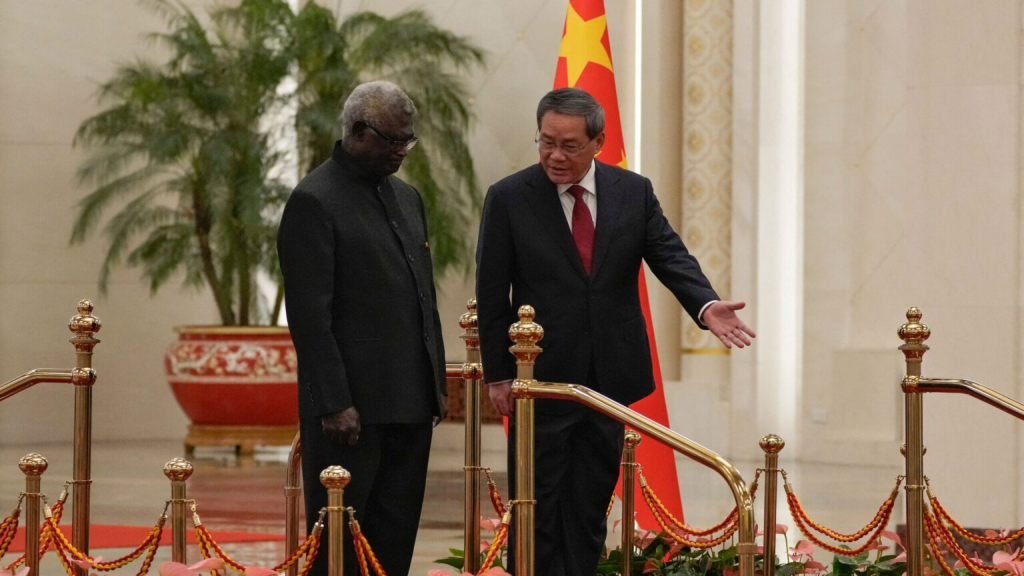 China's Premier Li Qiang shows the way to Solomon Islands' Prime Minister Manasseh Sogavare after they observed their national anthems during a welcome ceremony at the Great Hall of the People in Beijing on July 10, 2023. (Photo by ANDY WONG/POOL/AFP via Getty Images)
Anna Powles, a senior lecturer at the Centre for Defence and Security Studies, explains that this shift represents a significant recalibration of New Zealand's foreign policy toward the Pacific, with an indigenous-led approach and a change in the tone of engagement initiatives.
The Pacific Reset has been backed by a funding of NZ$714 million over four years, facilitating the establishment of ten new government positions in eight Pacific Island countries and four more in key global locations to coordinate development policies and partnerships. Defense is a key focus of this effort.
While the Pacific region has always been a priority for New Zealand, there has been a sense of indifference at times. However, the Pacific Reset addresses this, and it's driven by concerns over China's ambitions in the region, as well as expectations and political pressure from allies like the US and Australia.
Fiji stands as a prime example of New Zealand's increasing regional ties, representing a significant turnaround in their relationship. Past coup d'états had strained Fiji-New Zealand relations, but the signing of the SOFA represents a newfound cooperation. Furthermore, New Zealand has been actively engaging with other Pacific nations, emphasizing climate change, cost of living pressures, global inflation, and heightened strategic competition.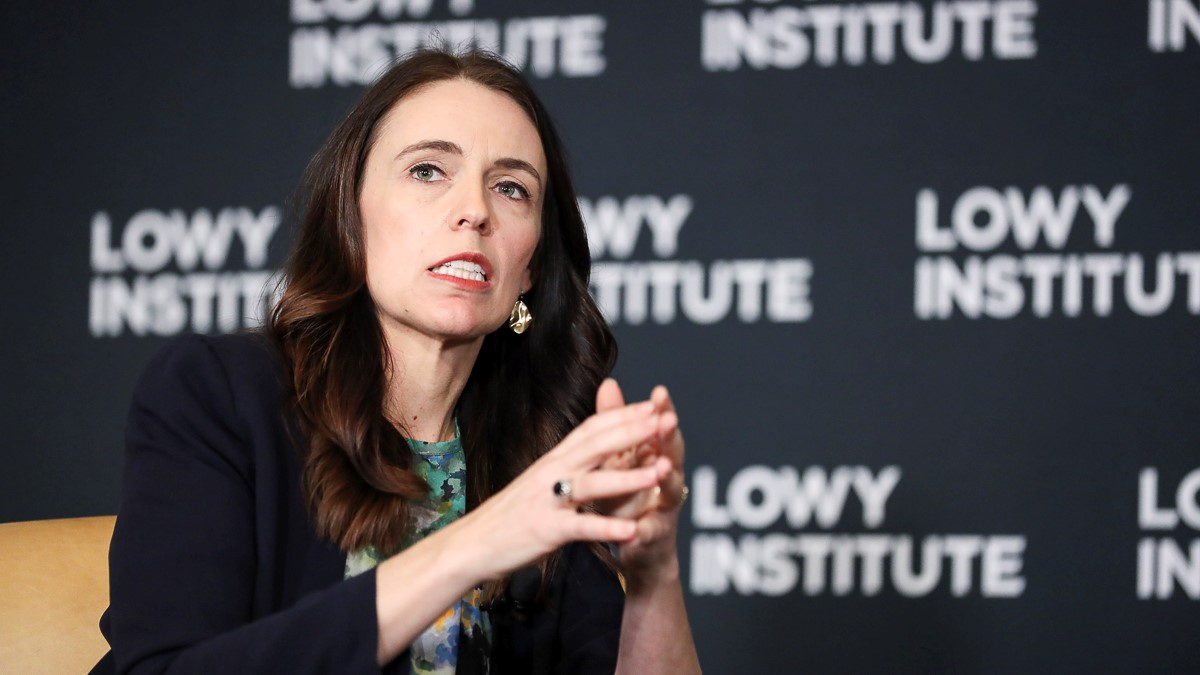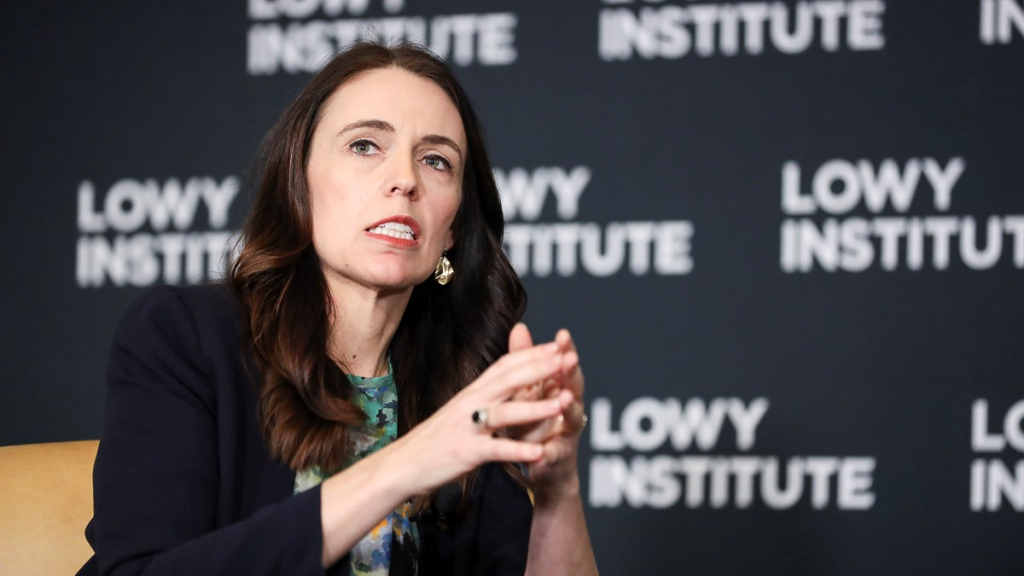 New Zealand Prime Minister Jacinda Ardern speaks at the Lowy Institute, an Australian foreign policy think tank, on July 7 about New Zealand's security challenges in the Pacific. (Peter Morris, Lowy Institute)
Maritime security plays a crucial role in New Zealand's defense relations with its island neighbors, given its geographical location. Wellington's emphasis on this aspect is evident in its support for the development of Maritime Security Strategies in neighboring countries. The Mutual Assistance Program (MAP) has also played a significant role in enhancing bilateral defense relations.
Looking ahead, New Zealand faces challenges in living up to its commitments and rhetoric to the Pacific. It grapples with issues related to personnel retention and capacity limitations in carrying out essential missions. Nonetheless, New Zealand is committed to strengthening its ties with the Pacific and making a lasting impact in the region.