Brazil to Modernize Leopard 1A5BR MBTs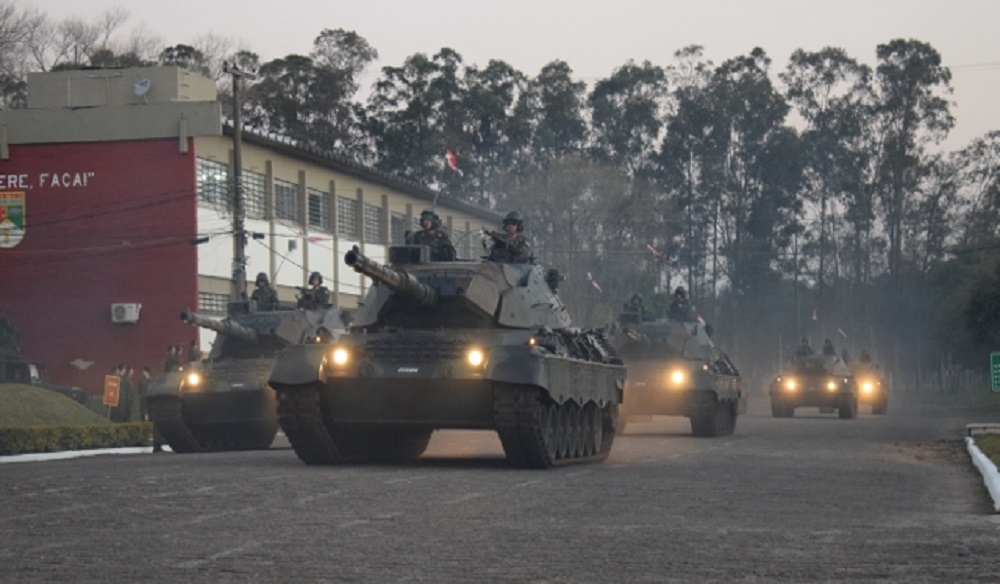 Leopard 1A5BR a variant of Leopard 1 MBT. In 1980, The company undertook a search program to Modernize Leopard 1A5BR MBTs further, providing it with a modern preparation system and fully effective night/bad-weather vision system. The choice was made to base the upgrades on the sooner models that were not competitive. The resulting Leopard 1A5 has supported 1,225 vehicles off the Leopard 1A1A1 model. The turrets were again modified for the 1A5, both to store all of the new equipment and move more of the ammunition into the rear of the turret, as against the left side of the driving force where it had previously been stored. The new turret was also ready to mount the more unique 120 mm gun from the Leopard 2 if desired, although this feature has not been used.
The Brazilian Army is mulling up-gradation of its Krauss-Maffei Wegmann (KMW) Leopard 1A5BR main battle tank (MBT) via a contest for local up-gradation. The request for information (RFI) and request for proposals (RFPs) are likely to be issued by the Directorate of Materiel, a part of the Logistics Command, in 2022 to modernize 116 of the prevailing 220 MBTs; the military told an internet site. The upgrade is a component of the 2020–39 Armored Forces Subprogram of the military Strategic Program to acquire the military capability to the fullest. It's meant to deal with the tank's obsolescence and extend its lifespan by 15 years. Requirements were formally approved on 12 February 2020, and formal clearance to proceed with the trouble was given on 17 December 2020.
The tanks will specifically receive an electric turret drive system, captain's independent sight, modernized EMES 18 fire-control system, driver's thermal imager, climate control unit, and an automatic fire suppression mechanism for the engine compartment. The requirement also includes provisions to feature a combat dozer blade, full-width surface clearance device, remote weapon station, and add-on armor protection kit. In addition, options could add an inertial guidance system, 360° laser warning system, active or passive protection system, auxiliary electromagnetic unit, situational awareness system, and CBRN defense kit.