China – FC 31 ENGFA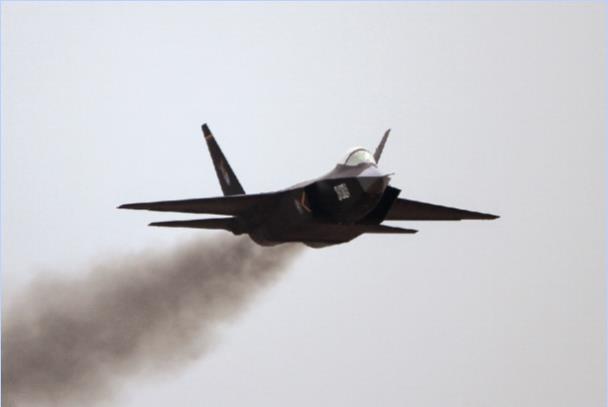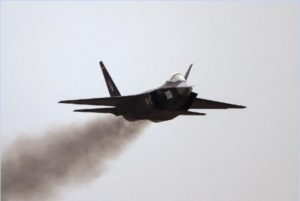 FC-31:
The FC-31 is a two-engine fighter aircraft that incorporates two different flying airframes under active flight tests since 2012 and 2016. This Chinese fighter jet has been chiefly termed as the "J-31" and has also been given some other tags over the years, like "J-21." However, none of those J-tags serve the purpose of the aircraft's current state. It's a self-funded technology variant from Shenyang Aircraft Corporation (SAC) and AVIC instead of a project being actively under establishment by the People's Liberation Army (PLA). Which makes it clear that the names "J-31" or "J-21" are not correct. However, for a previous couple of years, it's been accepted that the PLA Navy has selected an FC 31 ENGFA  airframe to be developed into its carrier-based fifth-generation fighter, leading to an aircraft that will indeed receive a J-designation.
The PLA watching circle has often mentioned this aircraft as "J-35,"; but its designation as J35 cannot be taken considerably, as it takes quite a jump from the other variants such as J-7, J-10, J-11, etc. Besides, J-35 is a name particularly inspired by its American rival variant, F-356, which makes it even more unlikely to be adopted. It also seems rather odd, having an equivalent number as the U.S. F-35. It goes without saying there's quite room for confusion over this particular aircraft's name alone.
Features / Specifications:
The fifth-generation Shenyang FC-31 fighter aircraft demonstrates a supersonic inlet (DSI) design with bumps and forward-swept inlet cowls. The airframe includes a pair of low-aspect-ratio trapezoidal planform wings with titanium spars. Each wing features a sweep of 35°, and therefore the stealthy design gives reduced radar cross-section (RCS). The chined fuselage of the FC-31 incorporates a pair of tailplanes. The rear fringe of the fuselage is hinged with two vertical stabilizers. A rudder is installed on each stabilizer to regulate the aircraft's movement. The aircraft is fitted with a tricycle undercarriage. The nose undercarriage consists of double wheels, while the most undercarriage features a 'dogleg' structure. The fighter jet features a length of 16.9m, a height of about 4.8m, and a wingspan of 11.5m. The actual weight is about 17t, and therefore the maximum take-off weight is 25t. The fighter jet can perform its operations at medium and low altitudes. One pilot runs the fighter jet. A transparent, two-piece canopy isolates the cockpit to supply clear visibility for the pilot.
A single-seat, multirole fighter aircraft, the Chengdu J-20 is manufactured by Chengdu Aircraft Industry Group (CAIG) of China. The aircraft are often equipped with state-of-the-art avionics, including multifunctional displays, helmet-mounted sight, an electro-optical targeting system (EOTS), an attitude director indicator (ADI), and advanced sensors and communication systems. The Shenyang FC-31 fighter is often fitted with one internal cannon, two internal weapons bays within the fuselage, and three payload hard-points on each of the two wings. Each internal weapons bay can accommodate up to 2 missiles. The aircraft is fueled by two RD-93 after-burning turbofan engines manufactured by a Russian company JSC Klimov. Each engine produces an afterburning thrust of 84kN. The system also has fixed stealthy nozzles. The aircraft can fly at a speed of roughly 2,200km/h and can generate a maximum range of over 2,000km when fitted with additional fuel tanks. The combat ceiling of the fighter jet is approximately 20,000m.
Development:
China had tested an upgraded version of this fighter jet in 2016 and had planned to sell it at half the worth of the U.S. variant stealth aircraft, in an effort to interrupt Western monopoly over the high-tech aircraft, which can have strategic implications for India, as Pakistan has already shown interest in getting the aircraft. The first test flight of the FC 31 ENGFA's second prototype took place at Shenyang Aircraft Corp, four years after the primary prototype showed itself to the world, a China Daily quoted officials as saying. The newspaper report also said fifth-generation fighter aircraft are the foremost advanced aircrafts available. Fu Qianshao, an aircraft expert with the People's Liberation Army – Air Force, said the new FC-31 fighter aircraft has state-of-the-art equipment like its electro-optical targeting system and helmet-mounted display and vision system.
Currently, the production of the AVIC FC-31 fighter is going well. Therefore the aircraft is going to be inducted in service with the People's Liberation Army (PLA), consistent with its chief designer's statement, in 2019. A detailed note in the China Daily newspaper quotes Sun Cong, a chief researcher at AVIC's Shenyang Aircraft Corporation unit, as saying that observers can get information about the FC-31 project at some point. "You will see its latest information in due course, within the near future," Sun is quoted as saying. The report goes on to feature that the FC-31 will at some point be inducted into the Peoples' Liberation Army. However, it doesn't differ from the Peoples' Liberation Army Air Force (PLAAF) or Peoples' Liberation Army Navy (PLAN). It maintains that Sun's remarks should scorch the fact that the FC-31 program is probably on hold, with China focused on building up its fleet of Chengdu J-20 jets.
While some researchers have maintained the FC-31 will never be inducted into service with the Chinese fleet, there has also been some news that the FC-31 will replace the J-15 as China's carrier-borne fighter. The FC-31 is predicated on the J-31, a prototype aircraft that appeared within the 2014 Air Show China in Zhuhai, but it didn't make any statement in 2016 or 2018. Like the J-31, the FC-31 is believed to be fuelled by a pair of Klimov RD-93 engines, although AVIC officials haven't noted this. It's believed that someday the fighter jet will get a Chinese origin AVIC Guizhou WS-13 Taishan. The FC-31, which first flew in 2016, demonstrates a cropped tail; meanwhile, the J-31 had an almost triangular tail with a horizontal top. AVIC had ventilation about the FC 31 ENGFA at the Dubai air show in 2015 when it seemed to be seeking a world partner for the program. Once inducted, this fifth-generation fighter aircraft is destined to be a game-changer for China's air force and compete at the highest level with the US F-35.