Fighter Aircraft Fleet To Be Reduced To About Four Platform Types By USAF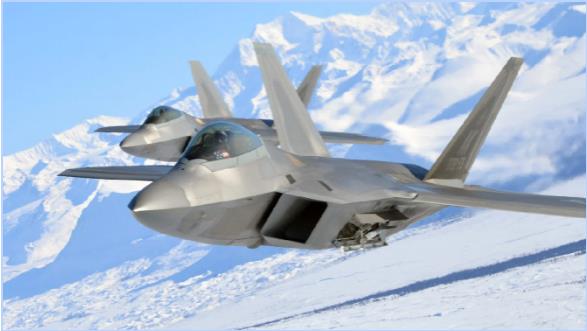 The United States Air Force stated that Fighter Aircraft Fleet To Be Reduced to 4+1 or four from seven platform types, as announced by the chief of staff. On May 12th General Charles Brown announced that these platforms would include the Fairchild-Republic A-10 Thunderbolt II close air support (CAS) aircraft. Because of the re-winging program, that platform will be around for some time. Additionally, the Lockheed Martin F-35A Lightning II Joint Strike Fighter (JSF), the Lockheed Martin F-16 Falcon, the Boeing F-15EX Eagle II, and the Next Generation Air Dominance (NGAD) platform will be included in the fighter mix.
Surprisingly, the F-22 Raptor was missing from the list, which is the most advanced air superiority platform of the US Air Force. The F-35As, an older platform, will replace F-16s, according to General Brown. But this decision would be made seven to eight years from now. Such proposals and plans related to the ongoing tactical air or fighter study would help in shaping the upcoming fiscal year budget 2022 and will aid in designing the Fiscal year 2023 budget. General Brown asserted that he is looking for a window of options because the tactical air study will not provide him with an exact mix required for the platform types.
Previously, the ambition was to operate a fighter fleet composed solely of fifth-generation aircraft. However, now there has been a shift in the Air force strategy as the commander in chief announced launching a new Air Force's tactical study to include a mix of fourth and fifth-generation fighter jets. According to him, it is necessary to meet a range of different types of missions.
According to the Chief of United States Air Force Gen Brown, such a TacAir study will look at options like the clean-sheet design for replacing the oldest F-16s with the new four and half gen or fifth-gen minus fighter. Gen Brown said that he does not want to procure new F-16s in the fleet; he rather wants to build something new and different than the F-16 – having some of the related capabilities. The new jets he wants to procure must be faster and should be able to use some of the digital approaches. The stealth fighter F-35 remained a point of discussion because of its ongoing engine wear issues. The former Air Force secretary said on Jan 14, 2021, that they would work to reduce the flight per hour cost to $25,000 by 2025. Therefore, the use of F-35A after the TacAir study will be moderate as compared to other aircraft.