IDEX 2021: UAE Signs $1.36 B in Defence Contracts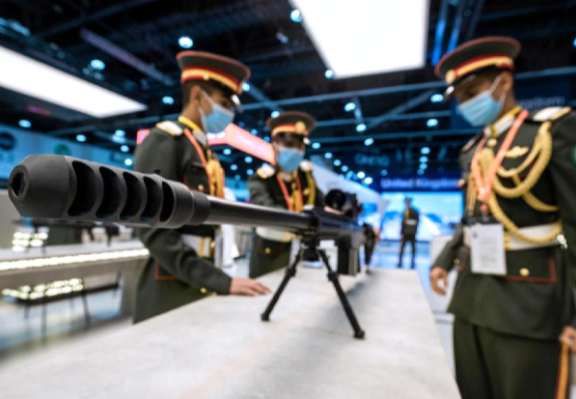 The UAE armed forces inked Dh5 billion ($1.36 billion) in defense contracts with local and foreign corporations at the IDEX 2021 defense expo in Abu Dhabi, according to Reuters, citing spokesperson Staff Brigadier General Mohammed al-Hassani. The vast bulk of contracts were negotiated with local companies. The International Defence Exhibition and Conference (IDEX) and the Naval Defence and Maritime Security Exhibition (NAVDEX) started in Abu Dhabi, with over 900 firms in attendance. The festivities were being hosted in the Abu Dhabi National Exhibition Centre under the patronage of His Highness Sheikh Khalifa bin Zayed Al Nahyan, President of the UAE.
IDEX and NAVEX 2021 presented the most recent advancements in the defense industry. They also emphasized the most recent advancements in military technology, new equipment, and the growth of the national defense industry. Furthermore, the displays enabled the establishment of new strategic contacts between participating firms and important multinational firms specializing in these fields. This year's expo included significant global defense companies such as Boeing, Raytheon Technologies, Lockheed Martin, France's Thales, and Naval Group. The exhibition featured over 900 exhibitors from 59 countries spread over 35 national pavilions.