India/France – Scorpene Submarine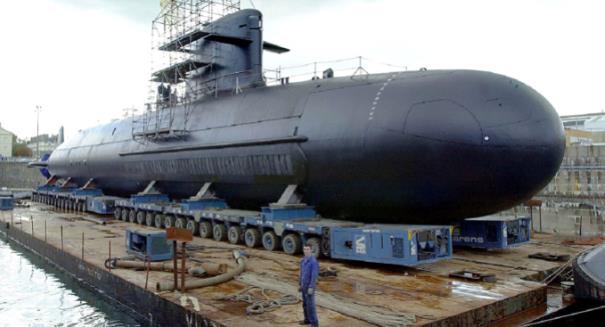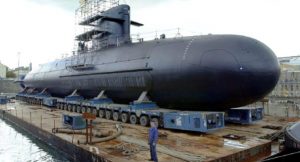 The Scorpene submarine is manufactured by the collaboration of DCNS (Government-owned ship manufacturing Company of France) and Navantia (Spanish ship manufacturing company). It is widely considered one of the most advanced diesel-electric attack submarines. One of the core features of Scorpene-class submarines includes their stealthiness. Acoustic quieting techniques make them superior to many of the submarines. Scorpene-class submarines are extremely powerful and are considered deadly war weapons due to their ability to fire with precision-guided weapons.
Scorpene 2000 SSK and Its Extended Capabilities:
Scorpene 2000 SSK is designed and manufactured by the naval group as one of the world's best conventional attack submarines. Its advanced features include the ability to carry a huge payload, the capacity of a crew of almost 31, and the ability to perform various missions, including extended-range strikes and special missions. It is the upgraded variant of the Scorpene submarine.
Indian Navy's Scorpene-class Submarine:
In October 2005, at Mazagon Dockyard in Mumbai, The project was initiated to build six Scorpene-class submarines following India's order. A couple of French companies, i.e., Thales and DC, provided technical support to meet the objectives. At the same moment, it was decided that the submarines must be armed with anti-ship missiles, so to fulfill this objective, India placed another order of thirty-six MBDA SM-39. Construction of the first Scorpene-class submarine (INS Kalvari) started at the end of 2006, but it was not brought into service in 2017. INS Kalvari is a dangerous war weapon and one of the best weapons the Indian navy has got.
INS Kalvari was followed by INS khanderi, which was launched at the start of 2017. The third one in the series was INS Karanj which was introduced in 2018. INS Vela was the fourth Scorpene-class submarine in the series, and it was launched in 2019. The fifth entry of this series,i.e., INS Vagir, has been launched recently. The estimated cost of these submarines is $3.75 billion. Recently, the Ministry of Defense has approved Rs 50,000 crore to build Scorpene-class submarines under project 75.
Why Indian Navy Use Scorpene-Class Submarines?
The fact that Scorpene-class submarines can perform multiple roles makes them perfect for Naval Forces. From surveillance to heavy attacks, Scorpene is suitable for every type of mission. In addition, its ability to carry a large number of weapons, including anti-ship missiles, makes it an ultimate war machine. Another amazing feature of these attack submarines is their survival capacity underwater. They can remain underwater for almost 21 days and can reach a speed up to 20 knots.
Project 751:
At Mazagon Dock in Mumbai, Project 751 is under progress in which six advanced attack submarines are under development. The project may be completed by 2022.