Indian Airline Indigo Reports Fifth Straight Quarterly Loss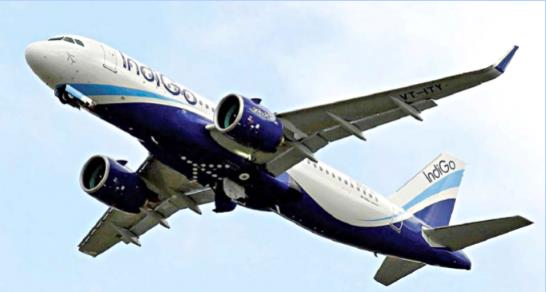 Interglobe Aviation Ltd (INGL.NS), which operates India's biggest airline IndiGo reported its fifth straight quarterly loss. The loss comes in the backdrop of the deadly second wave of the Covid-19 pandemic, which has slumped down economies and halted international travel. The pandemic has kept the travel levels below normal. The company has reported a net loss of $157.43 million in the three months ended March 31. It contrasts with the failures of last year that amounted to 8.71 billion.
While commenting on the projections, CEO Ronojoy Dutta said that "this has been a very challenging year with our revenues falling severely due to Covid, showing some indications of recovery" during the period December to February and then slumping again with the second wave of Covid." The Indian aviation sector is particularly hit hard with losses that barred air travel for several weeks last year. Due to the second deadly wave, most states were put under lockdown in April and May. Besides, the government has instructed airlines to fly only 50% of their capacity.
Indian airlines are posited to post a consolidated loss of USD 4.1 billion this fiscal year. Adding this to the last year's loss of USD 4 billion, total losses of two years would come around USD 8 billion per aviation consultancy and research firm CAPA estimates. In a report, CAPA expects domestic passenger traffic to be at somewhere 80-95 million in 2021-2022 as against 52.5 million in last year. However, even these estimates do not come close to the actual 140 million passenger volumes recorded in 2019-2020.