India's Offset Policies / Programs Explained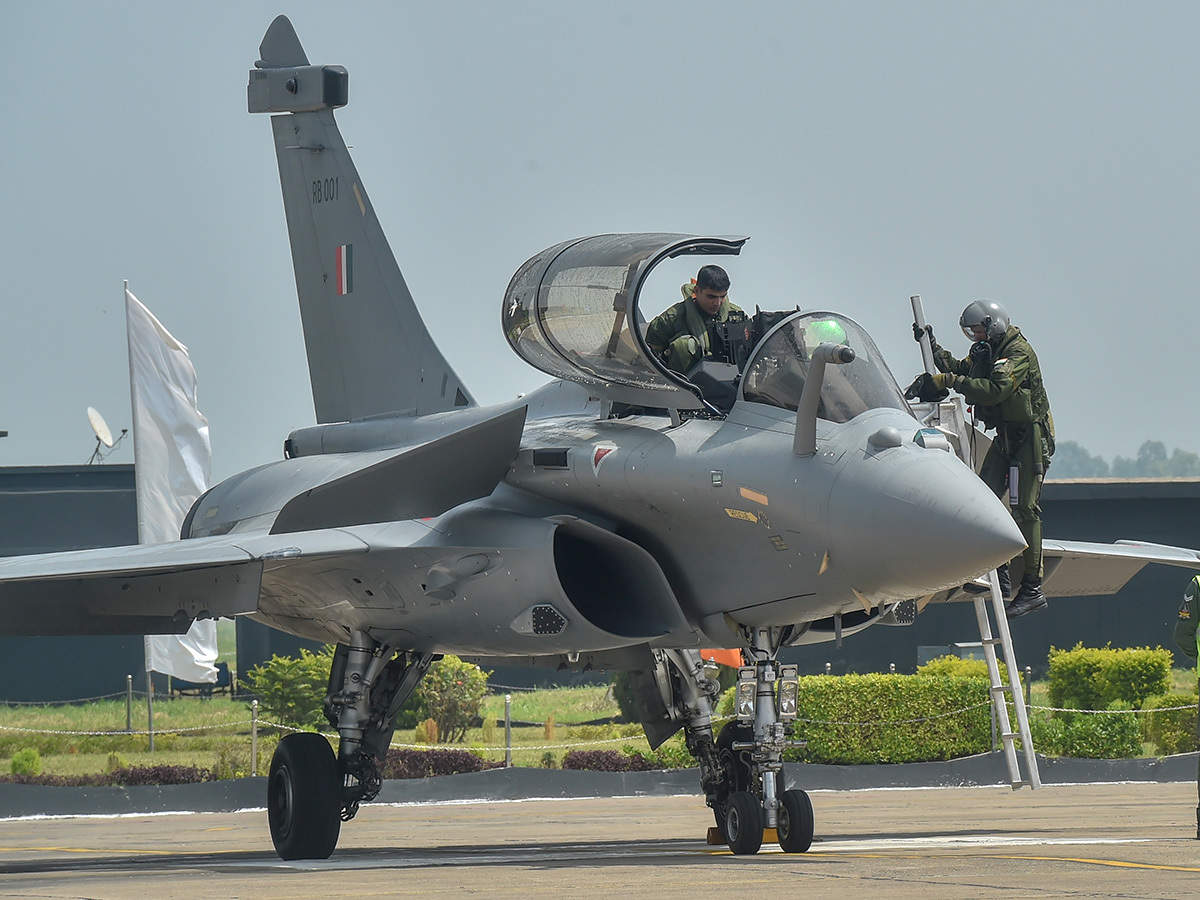 Defense Offset:
Defense offsets are defined as the additional deals and privileges that the importer gets from the firms and states it imports its defense equipment and technology from. It ranges from getting investment in other sectors like construction or bringing foreign technology to the state or country. The procurement of defense and military deals requires investing a lot of money and capital, so it is rather beneficial if a country can bring some investment or foreign capital in the form of side deals or investments. If we talk about India, India's Offset Policies has remained complicated. Historically, India has not been able to enjoy the perks of defense offsets despite spending billions of dollars in buying military and defense products from foreign firms and states.
India is one of the biggest importers of military and defense equipment in the world. In the meantime, it is destined to get offsets worth billions. A country like India can capitalize on its defense purchases to benefit its land through offset policy. An effective offset policy can meet the military needs and assist in achieving sovereignty as a leading world power. The Indian government, in a statement, presented the fundamental objectives for its offsets policy, which were:
Fostering improvement of the globally competitive endeavors

Enhancing the facilities for developing and designing the defense products

Boosting the developments in the aerospace areas and inner security
The contrast between the technology and production in the local manufacturers compared to the foreign original equipment manufacturers is very large. To date, the Indian manufacturers have not realized and benefitted from the perks of offsets. India has somewhat high purposes for its offset deals. But the current projector doesn't seem to be going in the right direction to achieve self-sufficiency in defense needs for India.
India's Offset Policies:
Undoubtedly, India has made a few changes to its offset strategy to answer the criticism of its offset program. It has increased the regions suitable for bringing offsets in various fields such as development, internal security, and cyberspace. It has, as of late, settled the Defense Offsets Management Wing (DOMW) inside the Defense ministry to examine the execution of its offsets. India likewise now permits innovation transfer as an accurate method to release offset commitments and has expanded the time of finalizing the offset commitments to two years past the time of the primary acquirement contract. Steps like these are necessary and vital to bring foreign investors. However, they are still somewhat short of making India self-dependent and enhancing its development needs to secure the future of military needs in the country. Self-dependency can only be achieved if an effective offset policy comes into place.
As the scenario begins to change, the foreign companies have no option but to engage in offsets more efficiently. The demand for military imports in the west is falling as their self-sufficiency is being met, so balances are necessary for defense and the army deals being carried out. India must capitalize on this situation and build an atmosphere that is beneficial for foreign investors and Indian stakeholders. The considerable spending the Indian government carries out in the defense sector must bring foreign investment into the country.
Lately, India has centered its offset assets solely toward building the defense area. It could be an ideal opportunity to consider elective uses for offsets that could help different India's internal security components while supporting the economy. For instance, offsets coordinated toward jobs preparing for abilities in the defense sector would be an approach to assemble attractive capabilities for youngsters and help India's security industry. India could innovatively utilize offset assets to produce a talented youth in public colleges that could maybe fill in as assets for security research. Another chance could be using offsets to subsidize development projects, such as redesigning the air terminal framework at India's numerous airports to oblige traveler traffic and expected military utilization.
This out-of-the-crate thinking on offsets is probably not going to come from the Ministry of Defense alone. All things being equal, it very well might be the ideal opportunity for India to think about a public commission on offset assets. For example, the commission can investigate the current way to deal with offsets and decide if these assets are best utilized exclusively for guarding the industry. Let's look at India's development and public safety challenges. There might be critical advantages to analyzing how these significant spaces of India's development may be combined to guarantee the ideal utilization of these assets. A public commission ought to be a public-and private-area undertaking, made out of previous significant level authorities and prominent people from various orders—including guard, discretion, advancement, arranging, and other such different regions—to investigate how to offset assets ought to be utilized.
Numerous individuals see offsets in India as perhaps the most encouraging pathways to building its defense industry. However, the record of building defense capacity through offsets has been determinedly blended. As India leaves on its goal-oriented protection modernization in the coming years, it would be all around served by an unbiased, fair audit concerning whether balances are the ideal method of building its mechanical guard limit. Such an audit could foster uses for these assets that form public safety and add to building India's economy and human resources, which are all essential to building a solid, sure India.
2020 Offset Methods:
The main new highlights in the 2020 offset rules incorporate the suspension of offset banking arrangements and the expulsion of non-military aviation and internal security as areas in which offsets can be released. Commitments are presently entirely centered around "qualified items" in the defense area. The courses through which offsets can be removed by equipment makers (OEMs) have additionally been limited to five, contrasted to six in the arrangement it replaces. The new policy eliminates the capacity to release offset through the "investment in kind in Indian ventures for equipment supply."
India's Offset Policies was launched exclusively in the Defence Procurement Procedure ('DPP 2005'). It has since been used to bring stability and positive trends to the national economy. For instance, at the beginning stage, the sellers have been granted a facility to introduce their proposals at a later step. The seller can affirm its proposals a year before the possible release of offset. This is going to be beneficial for the sellers and help in procuring a reasonable offset deal. The primary investment for the offsets has been lifted from an initial Rupees Three hundred crores to a revised Rupees Two thousand crores. This shows that the foreign firms who get contracts of over Rupees two thousand crores will be obliged to invest over Rupees three hundred crores back into the Indian economy as the offsets.
However, the agreements valued at less than Rupees two thousand crores will not be entitled to obey this rule. The Offset policy has been extended from Buy dealing with buying and making dealing. This is also obligatory for local companies if their content is not exceeding the offset worth of the agreement, which is generally at 30%. Value plus norms have been defined to eliminate the chances of quantum manipulation. The Indian government has softened the FDI limitations by approving foreign investments of 49% under automatic and foreign investments from 49% to 100% by the governmental nod.
Critical Examination:
The essential purpose of the India's Offset Policies are to be self-reliant and dependent in the defense area and lessen the dependence on imports. The biggest obstacle in achieving this self-reliance for India's defense area is less exposure to the latest technologies. If Indian firms want to achieve self-dependency, they should reach the level where they can self-produce and examine their products locally. This is the only way India can produce updated equipment locally. This is impossible until the local firm can get the detailed technology and raw material needed to make defense equipment that can compete at the highest level. The low quality of Indian firms is why foreign companies can not have fruitful technology transfers and joint maneuvers with Indian counterparts. The massive amount of defense equipment the Indian government buys from foreign countries gives India a good chance to capitalize on its investment and bring in the foreign investments from offsets and help it flourish the defense sector from within.
But due to the complications ranging from internal instability and technology absence, Indian markets have failed to capitalize on these opportunities. India still fails in developing products that are at par with international standards. They even lack the ability to study the technology for their benefit. This is the primary reason why foreign manufacturers are relied upon when it comes to military and defense products. In addition, the legal obligations make it even hard for local firms to work in a free and secure environment to produce defense products that can flourish locally and internationally. India must adopt the amendments recommended by the government in 2018, which allows significant ideas that can revolutionize Indian defense manufacturing and utilize the offsets opportunities.