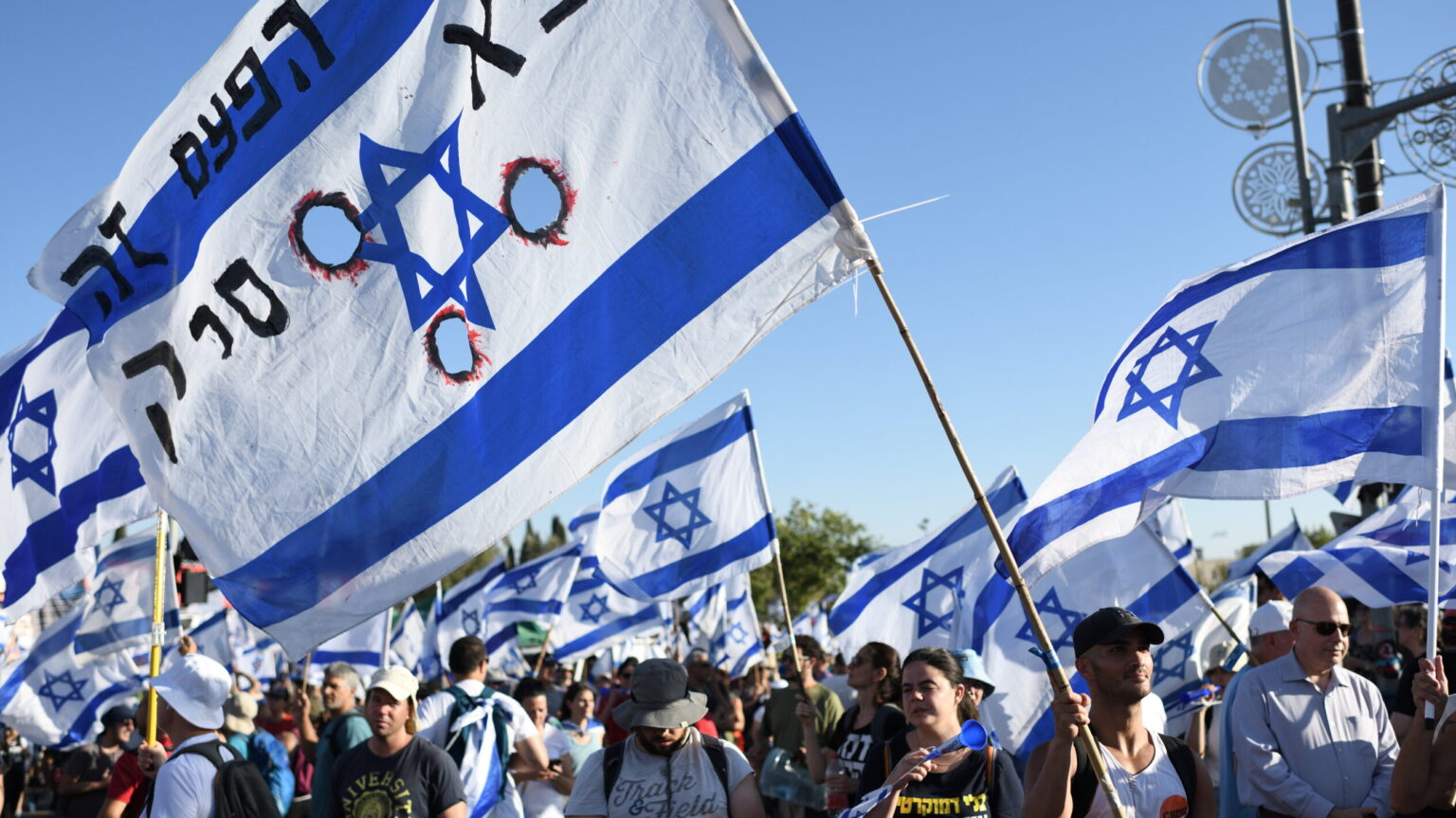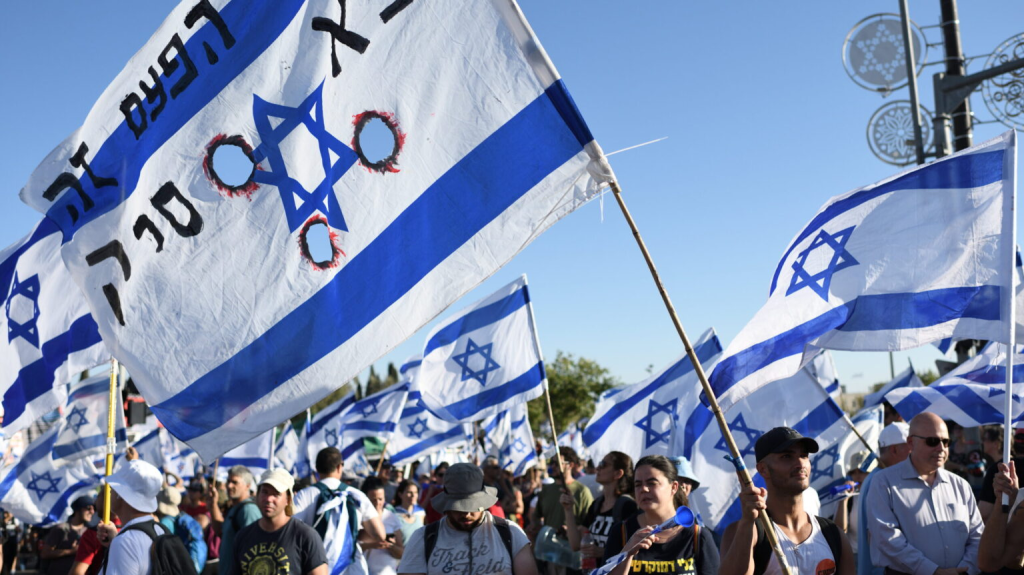 Thousands of Israeli protesters rally against Israeli Goverment's judicial overhaul bills out of the Israeli Parliament, the Knesset, in Jerusalem on July 23, 2023. (Photo by Gili Yaari/NurPhoto via Getty Images)
Israeli lawmakers have passed a crucial piece of legislation regarding a controversial judicial overhaul. However, this decision comes amid widespread domestic protests, with even more than 1,000 air force reservists joining the demonstrations. The crisis has spread through the reservist ranks, with around 10,000 reservists from other parts of the Israeli Defense Forces also participating.
Minister of Defense Yoav Gallant aims to reach a consensus to protect Israel's security while keeping the IDF separate from political matters. The IDF Chief of Staff, Herzi Halevi, stressed the importance of unity during times of dispute to prevent further divisions.
The involvement of air force reservists is particularly significant because they are seen as elite service members and play a key role in the region's military strength. These protests are not limited to the reservists; hundreds of thousands of protesters from various sectors are voicing their opposition to the legislation.
The passed legislation is the first step in a series of controversial judicial reforms. It amends a Basic Law that governs the judiciary, limiting courts' considerations on matters of national importance, a move seen by protesters as undermining the court's ability to check the right-leaning government's power.
The Institute for National Security Studies warns that the IDF, known as the "People's Army," is at risk of disbanding due to the ongoing upheaval. This could harm Israel's deterrence, weaken the economy, and increase divisions in society.
Despite the protests and widespread opposition, Prime Minister Benjamin Netanyahu defends the reforms as necessary to strengthen democracy and reduce the courts' excessive power. However, critics plan to appeal to the Supreme Court, potentially leading to a constitutional crisis.
It is uncertain if the protests will continue during the Knesset's recess, and whether those who pledged to end their voluntary service will follow through. Should the protests persist, they may spread to other sectors, including the health system.