Pakistan Rules Out The Provision of US Military Bases For Counterterrorism Operations in Afghanistan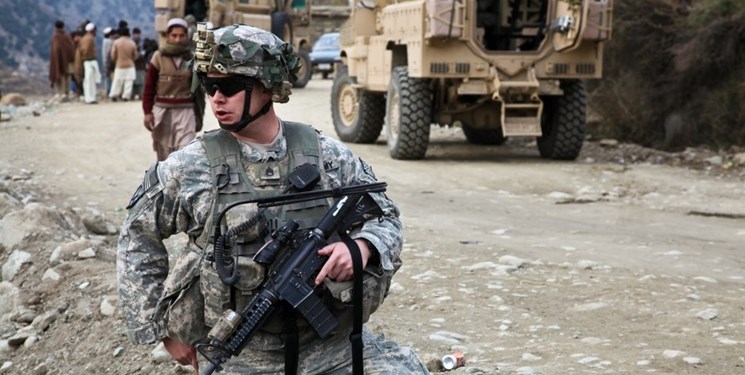 On May 25, 2021, Pakistan Foreign Minister Shah Mehmood Qureshi discarded the speculations and the possibility of permitting the United States to operate military bases in Pakistan after the drawdown of military troops from Afghanistan territory. This statement comes against the remarks from the Pentagon official and the reports streaming about the Pakistani government to allow US counterterrorism operations and the use of kinetic drones against its neighbor Afghanistan. FM Qureshi dismissed the reports and called them baseless and speculative.
The speculations were based on past actions, when Pakistan, who shares a 2,600-kilometer border with Afghanistan, allowed the US to operate military bases in Pakistani territory to oust the Islamist Taliban in power, as the aftermath of the September 11, 2001 attack, in the name of Global War on Terrorism. As an outcome, the Pakistani nation had to bear the brunt of this military cooperation for the next several years.
Foreign Minister Qureshi was clear in his words that there are no ongoing arrangements between Washington and Islamabad regarding military bases. He further assured the Nation and Pakistani Parliament that under Prime Minister Imran Khan, there would be no US  military base built on Pakistani territory. Moreover, Qureshi asserted that Pakistan wants to be a peace partner with Afghanistan, contributing to the nation's peace-building progress. He also affirmed that 'Pakistan is in safe hands,' pointing to the nation's political leadership while talking in the Senate, Upper House of Pakistan Parliament.
He further mentioned that the Pakistani government had adopted a rigid policy against military bases' establishment, the use of kinetic drones in any operation against its neighbor, and the surveillance of any US drones. However, US and Pakistani officials and diplomats have been conversing about the evolving situation in Afghanistan and the peace progress. For instance, on May 23, 2021, National Security Advisors from both countries met in Geneva. Furthermore, on May 24, 2021, US Defense Secretary Lloyd Austin spoke to Pakistan's Chief of Army Staff General Qamar Javed Bajwa.
These meetings and high-level contacts raised the speculations that Pakistan and the US must be planning or forging a new strategic military cooperation deal to confront future terrorist attacks on the US emanating from Afghanistan territory after the complete withdrawal of international troops by September 11, 2021 (the deadline given by US President Joe Biden).  A day before the statement, Russia's presidential envoy for Afghanistan Zamir Kabulov also stated that Central Asian states neighbor to Afghanistan, Tajikistan, and Uzbekistan, would not cooperate with the US military to allow them to build their military bases against operations in already war-torn Afghanistan.