Production Starts for Norwegian P-8A LRMPA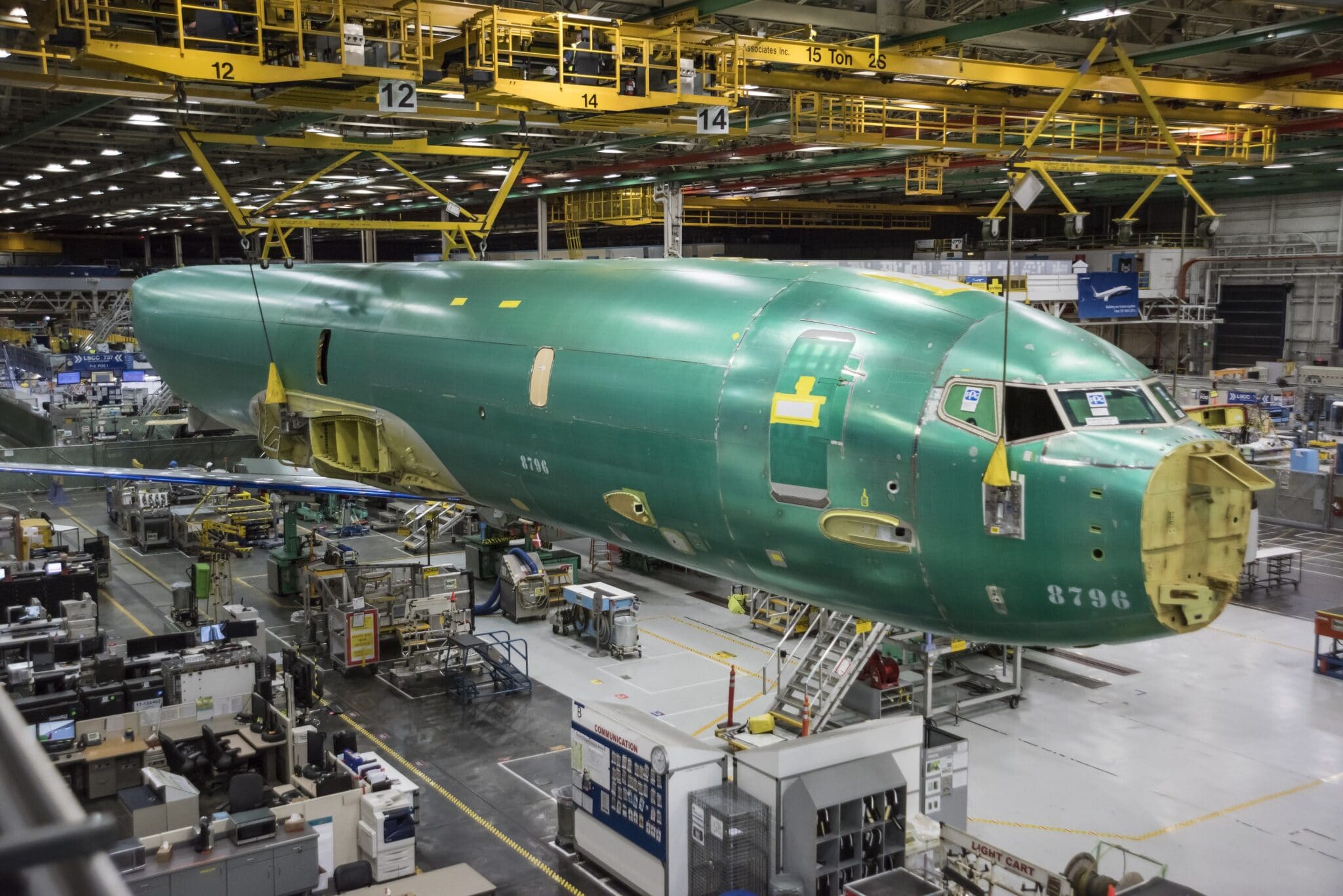 The first one of Norwegian P-8A LRMPA maritime patrol aircraft has entered final assembly at Boeing's Renton site in Washington State. The aircraft arrived on April 12 at the Boeing facilities in Renton, Washington, from Spirit AeroSystems in Wichita, Kansas. It was a major milestone in the production of the five Poseidons for the Royal Norwegian Air Force. The airframer released images of the 737NG's fuselage shortly after it arrived in Kansas.
Weighing at a massive 85,139kg, the Norwegian P-8A LRMPA has the greatest maximum take-off weight of any dedicated maritime patrol aircraft currently on the market. It is equipped with the Raytheon AN/APY-10 maritime surveillance radar and L3 Wescam MX-20HD digital electro-optical/infrared sensors.
After the completion of its assembly, the aircraft will be transferred to Boeing Defense, Space & Security for mission system installation work. Oslo is expected to receive the first P-8 later this year. In total, five P-8s will be replacing Norway's current fleet of six ageing Lockheed Martin P-3C Orion maritime patrol aircraft (MPA) and three Dassault Falcon DA-20 Jet Falcon surveillance aircraft that are currently flown by the Royal Norwegian Air Force. The advanced capabilities of the P-8s will be utilized to maintain situational awareness in neighboring waters on and below the surface of the ocean. All of the five aircraft are set to be delivered between 2022 and 2023.