Russia Eyes Arms Sale to Iraq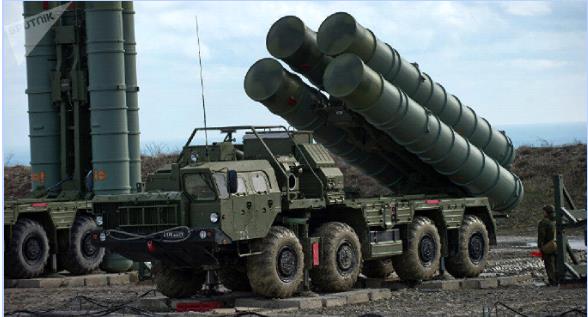 According to the Russian media reports, Iraq is interested in procuring Su-57 jets plus S-400 and S-300 Air Defense systems. The sources claimed the only hurdle in the way for Moscow is the increasing cooperation between the United Arab Emirates and Saudi Arabia with Iraq. The former adviser to the secretary-general of Iraq's Ministry of Defense and interior minister claimed that the discussion related to the purchasing of these Arms Sale is not a recent phenomenon. This discussion, according to him, was carried out in the parliament a year ago. He asserted that the purchase of Sukhoi-57 jets and S-300 is not currently under negotiation. Though, the Ministry of Defense considered these platforms earlier. 
The Russian S-400 has already been declared as a red line by the US. Turkey, a NATO ally, has been sanctioned by the US for purchasing the S-400 system. Iraq can be the next state to come under the radar of US sanctions after purchasing the systems from Russia. There is a possibility of purchasing new weapon systems from Russia other than S-400, considering the US intent for Iraq to increase its defence capacity.
In a virtual talk, Iraqi Foreign Minister Fuad Hussein and US Secretary of State Antony Blinken agreed to establish a timeline for the withdrawal of US combat troops from Iraq. The US forces entered Iraq in 2003 for the destruction of an alleged nuclear weapon program. After almost 18 years, U.S. and coalition forces thought of redeployment from the Iraqi soil. After the US withdrawal, Iraqi forces must become incumbent for protecting the land against internal and external threats. The sooner U.S. reduces its military footprints from the Middle East, China and Russia will seek the opportunity to expand their influence in the region. According to the Commander of U.S. Central Command Gen Mackinzie, there is intense competition between the great powers over the Middle Eastern region. China and Russia are waiting for a vacuum to exploit.
Iraq is already operating Russian military systems, so the attempts to find new sources are not new. Currently, Iraq is operating the Russian-made Pantsir-S1 mobile anti-air defense system and is satisfied with it. There is speculation that Russia might help Iraq to upgrade its aging defense systems. It will continue to provide options for a layered air defense system. A very important factor that might hinder Iraq from buying the S-400 air defense system is its troubling economy. Their economy has suffered from devaluation, and they may not be able to pay for the new defense systems.