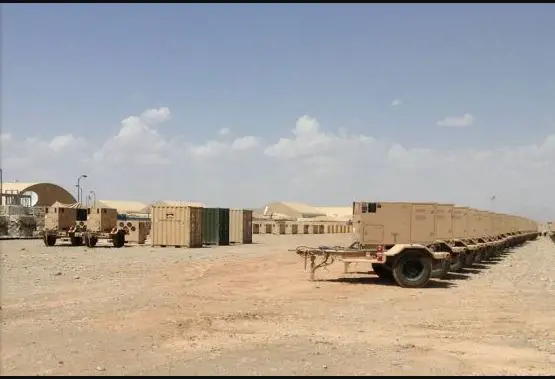 US Army Advanced Medium Mobile Power Source. Image: US Army
US Army Partners with LiquidPiston to Develop Lightweight Battlefield Power Generator
LiquidPiston has been awarded an $8.3-million contract by the US Army to create a compact and lightweight power generator for dismounted soldiers. The project involves integrating the recently-launched XTS-210 rotary engine with a 10 kW generator set. Once developed, the army will conduct field tests of the system.
Compared to the currently used Advanced Medium Mobile Power Source (AMMPS) generator system, this new generator is around one-quarter of the size and weight, making it easily portable by soldiers. The current AMMPS systems require trucks, trailers, or forklifts for transportation, while the new generator's higher power density enables nearly four times more power deployment to the battlefield using the same volume of transport.
The increased efficiency of the new system would significantly reduce the number of fuel convoys required on the front lines, addressing a major concern as such convoys have been responsible for about half of the deaths of US personnel in Iraq and Afghanistan. This lightweight and reliable power source will enhance military effectiveness and help protect American lives, especially when operating in remote or contested terrains. US Army Project Manager, Expeditionary Energy & Sustainment Systems, Col. Kathy M. Brown, emphasized the importance of such a power source for troops to operate successfully worldwide.