Re-building and Modernization of Indian Defense Orientation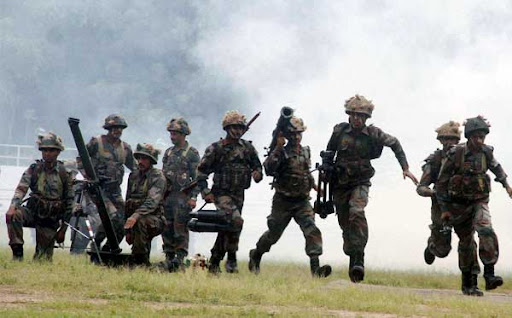 The Indian Defense Orientation sector is undergoing a significant overhaul to build new defense priorities and consolidate the indigenous defense industry. Yet 2020 will be regarded as the most defining year in taking up one of several steps in that direction. India is confronted with a host of security-related issues. The military reforms are the need of the hour to tackle myriad challenges on the western and northern front. The unsettled and porous borders and regular provocations require some plan and strategy to anticipate and withstand any major upset. Besides, an over-dependence on the external defense market warrants some indigenous effort to bridge the gap.
The two-front security dilemma is compounding India's defense anxieties. With China as the aspiring superpower in its vast northern frontier, India had its catch-22 moment with China as the latter opened new battlegrounds in Eastern Ladakh in the midst of 2020. Also, the threat of China displacing India in the Indian Ocean Region -which India considers its backyard – puts a toll on defense assets. In January 2020 came the first step in that direction. With the appointment of the first-ever Indian Chief of Defense Staff (CDS), India implemented the decade's old recommendations made by the Kargil Review Committee (KRC) and the four Groups of Ministers (GoM) – an independent, comprehensive national security assessment – which called for the establishment of the office of Chief of Defense Staff (CDS) and integration of the services into Ministry of Defense (MoD).
India appointed General Bipin Rawat as its first CDS on January 1st, 2020. MoD reforms of 2020 are most significant as the three services were integrated, and jointness of forces came. Until 2020, three services – army, navy, and air forces – functioned as attached offices of the defense ministry. However, with new structures like the Department of Military Affairs, headed by the CDS and staffed by officers of the armed forces, the military has been streamlined into the chain of decision-making. India is being ranked as the world's third-largest military spender, just after the U.S and China. Notwithstanding, it needs to be considered that Indian Military expenditure is also manpower-intensive. It has to sequester a large portion of its defense budget to cater to salaries and pensions.
India has the distinction of being the world's second-largest importer of arms. This external dependence has occupied much space where it has been unable to develop a robust and self-sufficient domestic defense industrial base. Additionally, the government has put into the plan a new vision of the Atma Nirbhar Bharat Program to jumpstart the indigenous defense industry and earmark targets for defense exports. Under this plan, mega-orders for indigenous defense products, like one of Rs. 48000 crore orders for 83 LCA Tejas Mark-1 are in the pipeline. A rethinking is being induced within service ranks to prefer indigenous defense products.
The division of services created a lot of duplication of work and unnecessary space for bureaucracy. This is being redirected through integration. Further, the defense establishment is making its gradual move towards "theaterization." This is in line with how the U.S and China organize their forces. Theaterization is being evaluated as the talks of five commands are circulating through defense corridors. The five commands such as Northern Command to deal with China, Western Command for the Pakistan side, Peninsula Command in Southern India, Maritime Command to patrol the seas, and an air defense Command to protect the airspace. The commands are unified establishments with the services of navy, armed forces, and air forces merged into and under a single command.
A major initiative in the form of 'Make in India' was espoused six years ago. It spotlighted some twenty-five sectors to modernize. Defense manufacturing is one such initiative to boost domestic manufacturing and attain self-reliance and strategic autonomy. It has witnessed a steady rise in procurement from the private sector, with nearly Rs 17000 crores contracts placed with the Indian private sector. In line with these, India has resurrected its 101 squadrons at Hasimara base to equip them with modern defense main Dassault Aviation's Rafale fighter jets. The home base is being revamped with repaved extended runways, ammunition depots, blast pens, and personnel accommodation apart from maintenance bays.
Furthermore, the Defense Ministry has approved the release of a Request For Proposal (RFP) for the Indian Navy's mega-deal to acquire six submarines under Project-75I. Through this, six indigenous state-of-the-art submarines will be constructed. Altogether, India is fast pacing to strengthen its defense orientation by charting a new course. It is undergoing significant overhauls for its armed, naval, and air forces. India is discovering a self-reliance path to boost its domestic defense industry and bolster its industrial base. A strong military propelled by an integrated military structure and provisioned by a military-industrial base is crucial to deter any conflict.