Rising Tensions in the South China Sea: Vietnam Extends its Naval Presence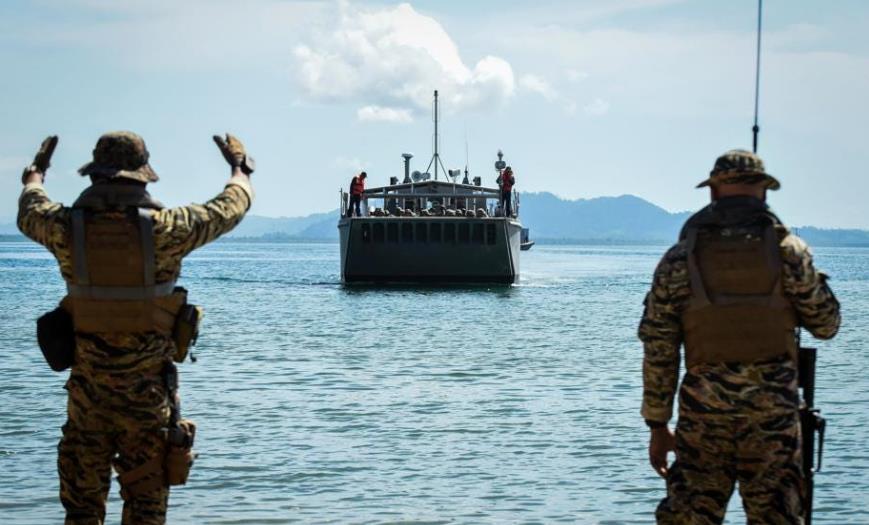 As the result of Rising Tensions in the South China Sea, Vietnam has positioned a marine military unit near its southern coast to increase its naval presence. For paramilitary exercises, the unit comprises nine warships and battalions equipped with light weaponry. The new marine militia has been constituted to "jointly secure the sovereignty of the water and the coastal areas" by securing fishing activities and carrying out routine operations from inside the country's maritime territory, according to the Vietnam Ministry of defense.
According to a news investigation, forming a marine army off the country's southern coast also promotes the advancement of oil and gas drilling and delivery in the area. The transfer of naval forces correlates with increased tensions in the South China Sea. The deputy commander of the 9th Military Zone, Major General Truong Minh Khai, has asked the local military command to establish the unit with employees, equipment, and training as soon as possible. Since April, this new squadron is the second to be founded in Ba Ria Vung Tau Province, an oil and gas industry center in the south of Vietnam, when another squadron with 131 personnel was organized.
Vietnam is one of the countries that claim some or all of the South China Sea's highly resource-rich Spratly and Paracel areas. It has been outspoken in establishing its interests in the highly contested maritime territory. China, on the other hand, defends its claim to the so-called "nine-dash line." A Vietnamese executive publicly threatened to file international legal action against China in 2019. If dialogue with China fails, Hanoi will proceed to appeal and lawsuit, according to Deputy Foreign Minister Le Hoai Trung. A drowning boat event involving a Vietnamese fishing boat and a suspected Chinese naval surveillance ship was captured on video last year. The Chinese warship allegedly hit and wrecked the Vietnamese vessel, which had eight fishermen on deck.