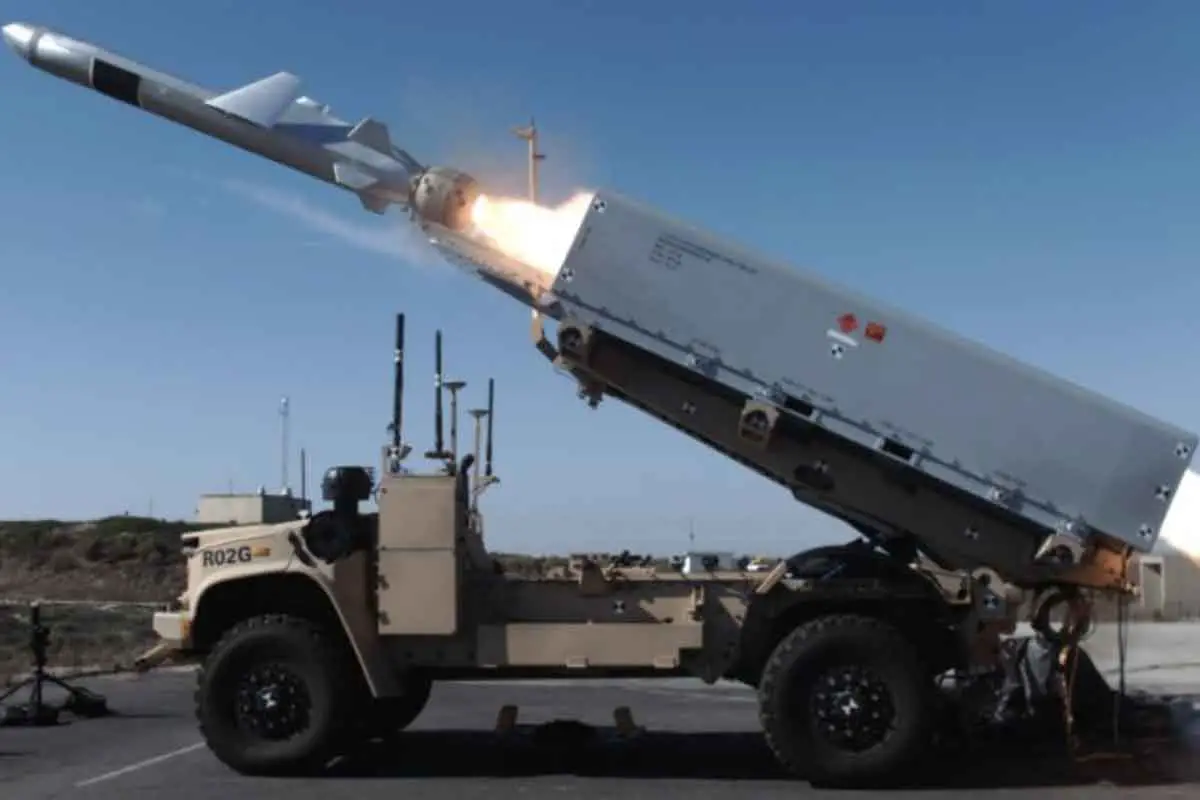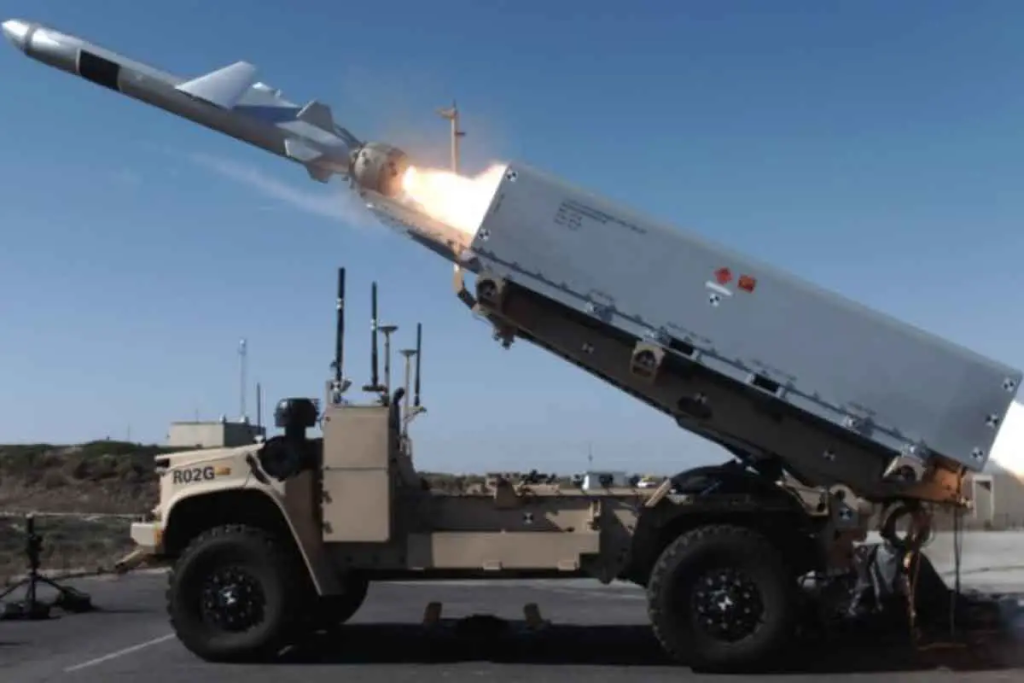 The Navy Marine Expeditionary Ship Interdiction System (NMESIS) can launch naval strike missiles (NSM) from the back of an unmanned Joint Light Tactical Vehicle (JLTV) to destroy targets on land or at sea. Photo: US Navy
US Marine Corps Takes Aim with Cutting-Edge Ship-Killing Missile in Live Test!
The fierce US Marines of the 1st Marine Division recently carried out an electrifying live test of the Navy/Marine Expeditionary Ship Interdiction System (NMESIS). This anti-ship missile system showcased its power and precision at Naval Air Station Point Mugu, California, during three intense days from June 27 to 29.
This groundbreaking Raytheon system has been in action before, undergoing two live tests in November 2020 and August 2021.
In preparation for future battles and neer-peer conflicts in the Western Pacific, this missile is a vital part of the USMC's Force Design 2030 modernization strategy. It empowers the Marine Littoral Regiments (MLRs) with greater flexibility and survivability on the battlefield.
As Lt. Col. John Fraser explains, the NMESIS will play a pivotal role in the expeditionary advanced base operations of littoral regiments.
The USMC has ambitious plans to deploy 14 NMESIS batteries by 2030. Three batteries will serve littoral regiments, while 11 will be assigned to continental ones. Each battery packs a formidable punch with 18 launchers, as reported by Naval News.
The 3rd Marine Littoral Regiment is set to receive the first battery in the fourth quarter of 2023. The USMC aims to achieve initial operational capability in 2025, once four batteries are deployed, with full operational capability expected by 2030, when all 14 batteries will be fielded.
This state-of-the-art Raytheon/Kongsberg missile possesses an impressive range of 100 nautical miles (185 kilometers/115 miles) and boasts stealth features for minimizing its visibility to adversaries.
With inertial and GPS guidance, along with a passive dual-band infrared seeker for terminal homing, this missile is well-equipped to evade electronic warfare systems and hit its targets with unmatched precision. The USMC's NMESIS is truly a force to be reckoned with!