US Navy to Replace Boeing E-6B with C-130J-30 Hercules for Performing TACAMO Mission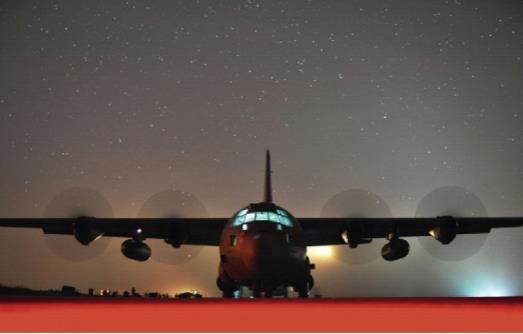 The US Navy is planning to deploy three C-130J-30 Hercules aircraft from Lockheed Martin with TACAMO survivable nuclear communication link. This role would make the aircrafts capable of being used in nuclear war for maintaining the communication between nuclear weapons delivery systems and the command makers. Moreover, C-130J-30 Hercules aircraft would replace the US Navy fleet of Boeing E-6B Mercury aircraft because the long-endurance command, control, and communications (C3) TACAMO mission of the US Navy is currently fielded in E-6B Mercury aircraft. Before E-6B, the TACAMO mission was performed by EC-130Q Hercules.
C-130J-30 Hercules aircraft, a stretch version of Lockheed C-130J Hercules, is a four-engine military air lifter. This aircraft has been indicated as a suitable and optimally configured aircraft to perform the TACAMO mission by the Analysis of Alternatives (AOA) results. The US military system TACAMO, Take Charge and Move out, is a system of survivable nuclear communications links. The primary purpose of this system is to ensure the verification and transferability of Emergency Action Messages (EAMs) to the US strategic forces and command operators. This system can communicate on a wide range of radio frequencies, be it a Very Low Frequency (VLF) or Super High Frequency (SHF). It uses advanced technology to ensure the quick and safe delivery of messages from one point of contact to another.
The US Navy is seeking increased funding in the defense budget of Fiscal Year 2022 for the procurement. The solicitation for test aircraft was issued in December 2020. On a government procurement website, the Naval Air Systems Command (NAVAIR) announced that C-130J-30 Hercules aircraft would be the test assets for the Boeing E-6B Mercury long-endurance command, control, and communications (C3) aircraft replacement program. The Command further posted that Lockheed Martin would be given a contract of three aircraft in fiscal years 2022 and 2023  to test the TACAMO mission. But there might be the possibility that both C-130J-30 Hercules and Boeing E-6B Mercury work in a duo for the TACAMO mission.