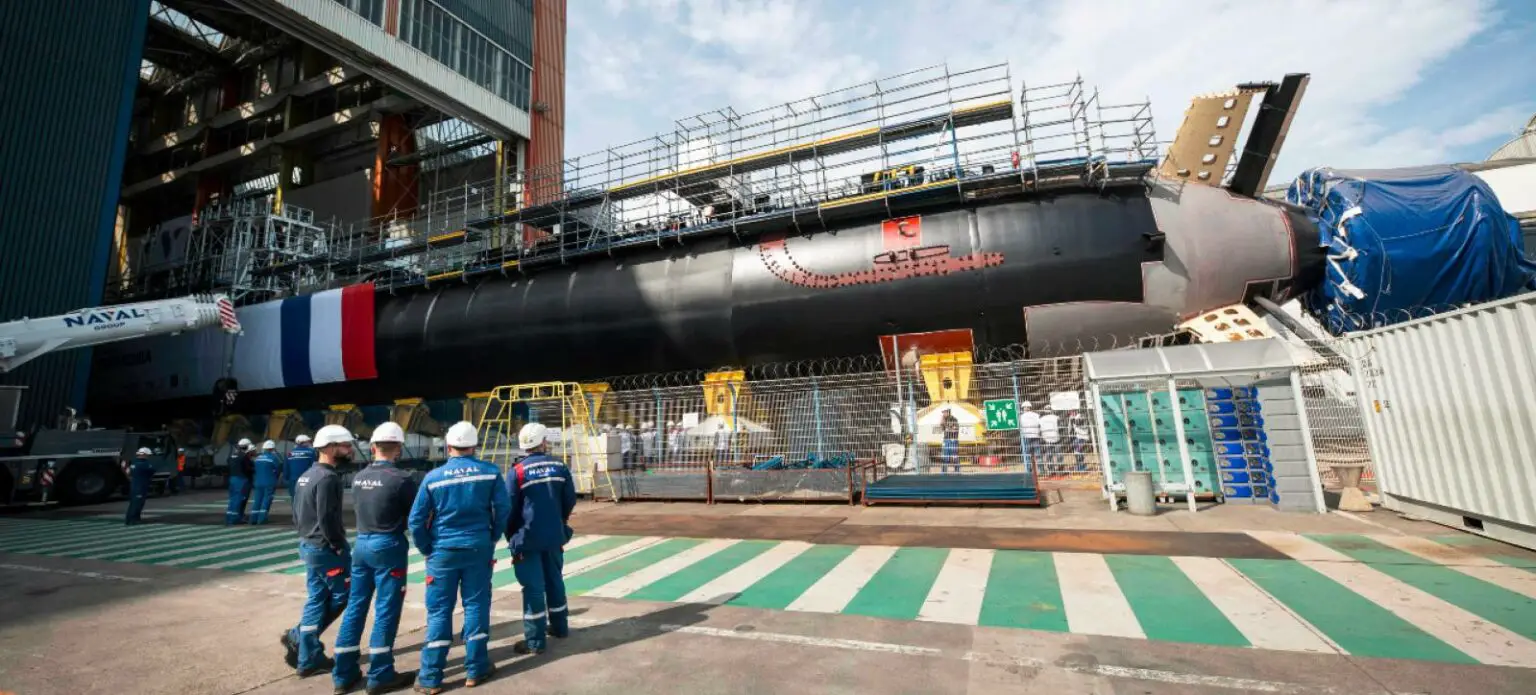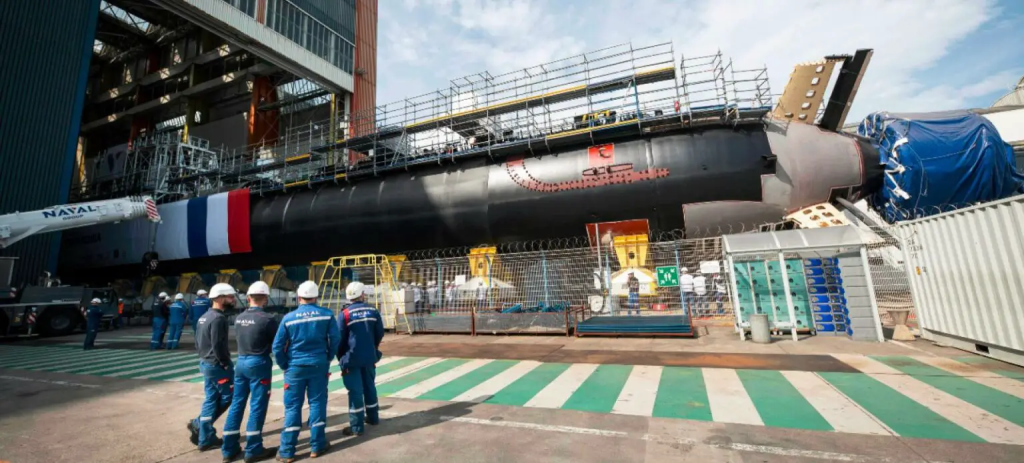 Naval Group rolls out the Tourville, the third Barracuda-class nuclear attack submarine. Image: Naval Group
French shipbuilding firm Naval Group unveiled the third Barracuda-class submarine in a ceremony last week.
This nuclear-powered attack submarine will now undergo final touches and initial trials in the dock before commencing sea trials in 2024, as announced by Naval Group.
This vessel is part of a series of six submarines that will gradually replace the current Rubis class submarines serving the French Navy.
The first Rubis submarine was commissioned in 1983, with two others retiring in 2019 and 2022.
The Barracuda fleet comes with an estimated cost of around 9.1 billion euros ($10.1 billion), excluding maintenance, and is expected to remain in service until 2060.
The submarine, measuring 99 meters (325 feet) in length and 8.8 meters (29 feet) in width, has a surface displacement of 4,700 tons and a diving displacement of 5,200 tons.
In terms of armaments, the underwater vessel is equipped with an MBDA naval cruise missile capable of striking targets up to 620 miles (998 kilometers) away.
Other weapons include Naval Group's F21 heavyweight torpedo and MBDA's Exocet SM39 anti-ship missile.
The vessel boasts the capability of discreetly deploying special forces underwater, thanks to its diver's hatch and optional dry deck shelter for underwater vehicle deployment.
The submarine can accommodate a crew of 63 commandos and be available for duty over 270 days per year.
The project involved 2,500 individuals working on designing, producing, and manufacturing the main components, such as nuclear boilers developed with TechnicAtome.
Naval Group will also take charge of the vessel's logistical support and maintenance in Toulon.
Naval Group CEO Pierre Eric Pommellet expressed pride in leading this major program on behalf of the DGA and the French Navy, stating that the rollout of the third Barracuda submarine is a significant milestone for the company and its partners.