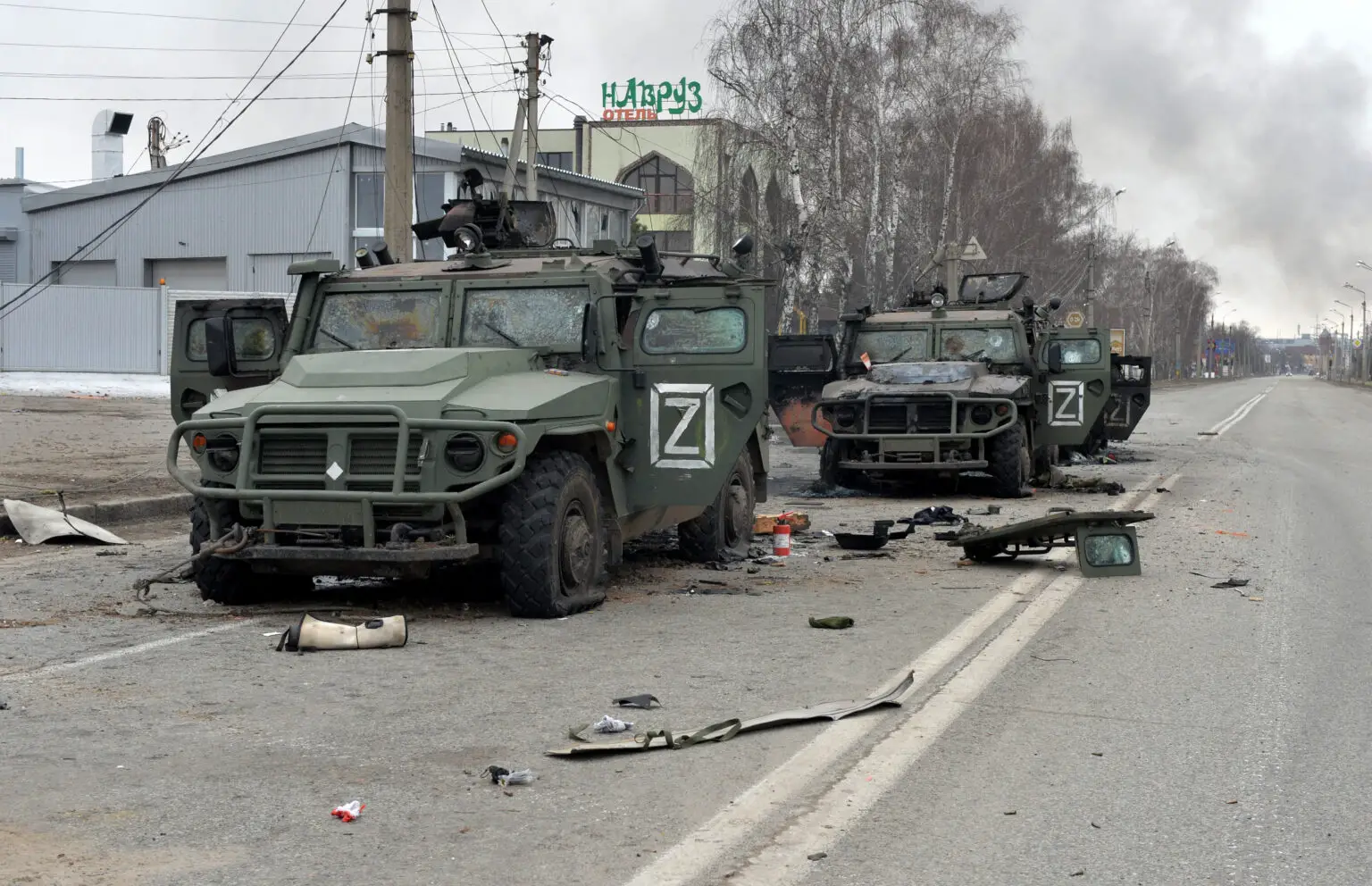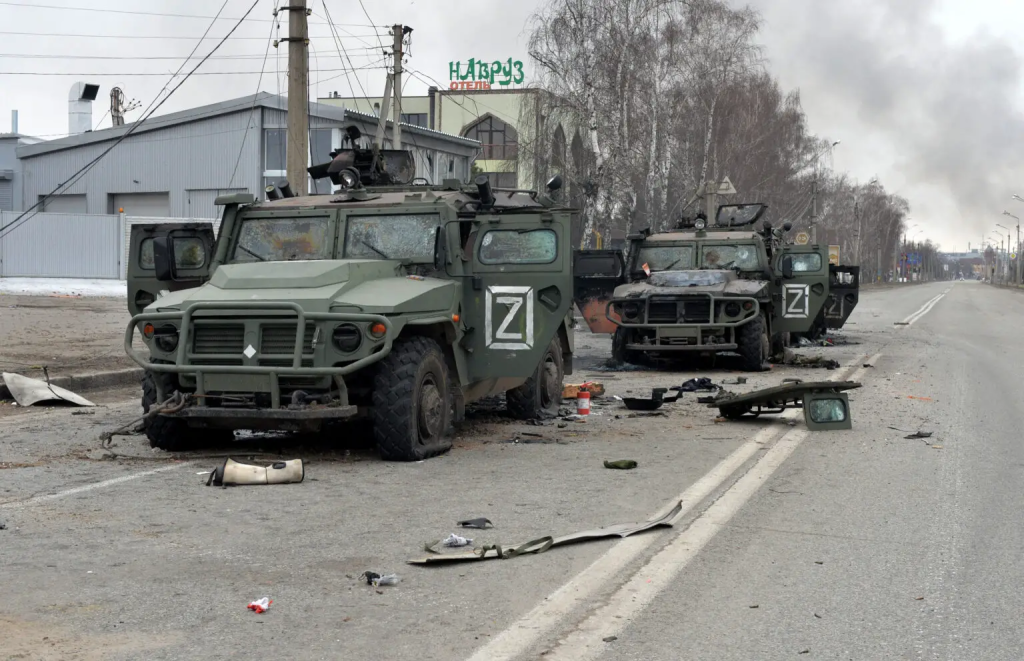 Russia's GAZ Tigr infantry mobility vehicles destroyed in Ukraine. Photo: Sergey BOBOK / AFP
Russian Defense Minister Sergei Shoigu has traveled to a combat zone within Ukraine to examine a command center and engage with senior military officials, as reported by the army on Friday.
During the visit, Shoigu was informed about the current situation on the frontline and conveyed his appreciation to commanders and soldiers for their successful offensive operations in the eastern Ukrainian town of Lyman. The army's statement did not specify the date of the visit.
Television footage depicted Shoigu, dressed in uniform, attentively listening to a presentation delivered by General Andrey Mordvichev, who leads the Central Military Unit in Ukraine.
Furthermore, images showcased the minister boarding a Swedish CV90 – an armored vehicle acquired during the conflict, as stated by the army's announcement.
Shoigu's most recent prior visit to the frontline occurred at the conclusion of June, following an unsuccessful rebellion led by the Russian paramilitary group Wagner, which had been fighting alongside Moscow's forces in Ukraine.