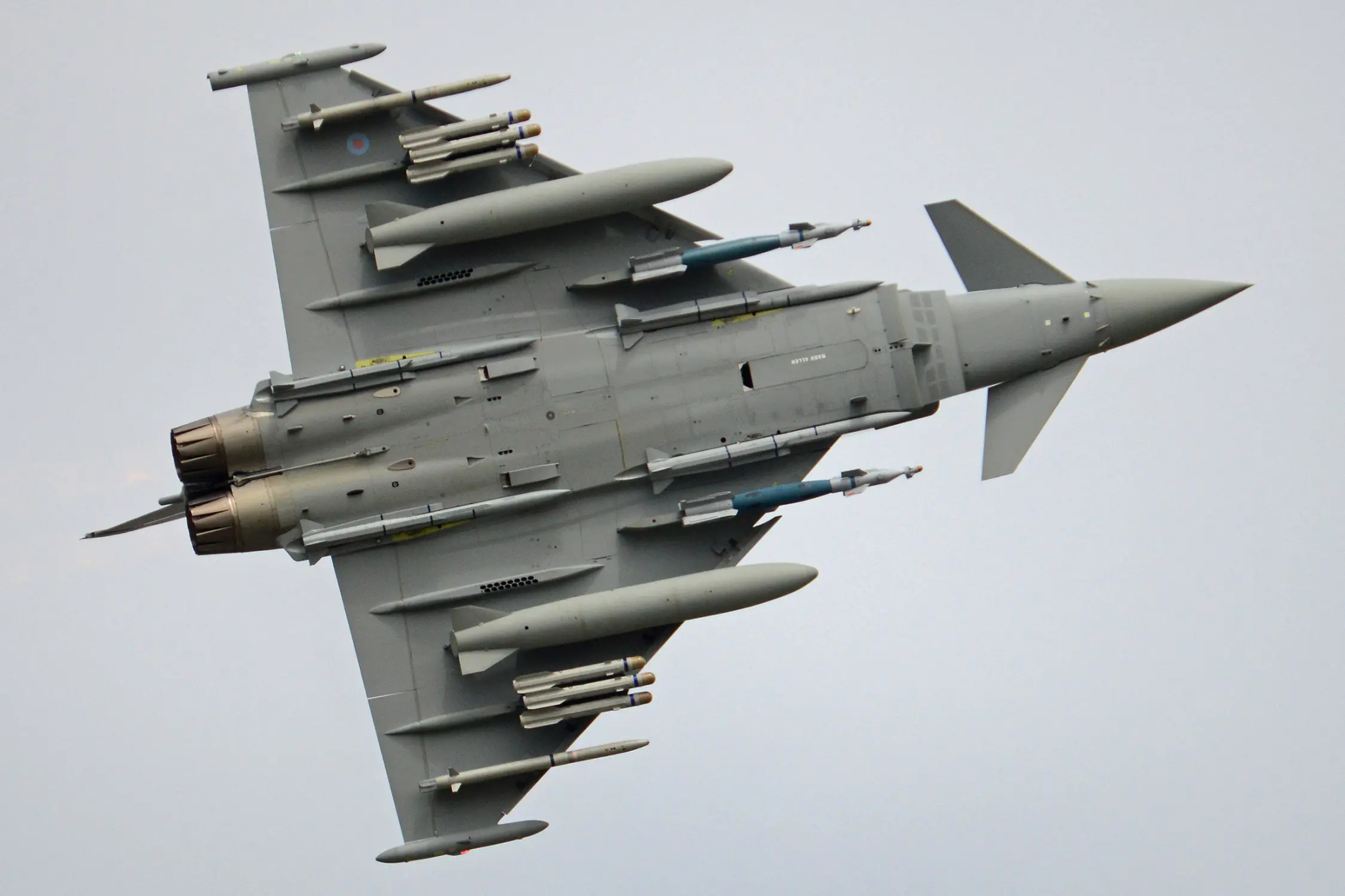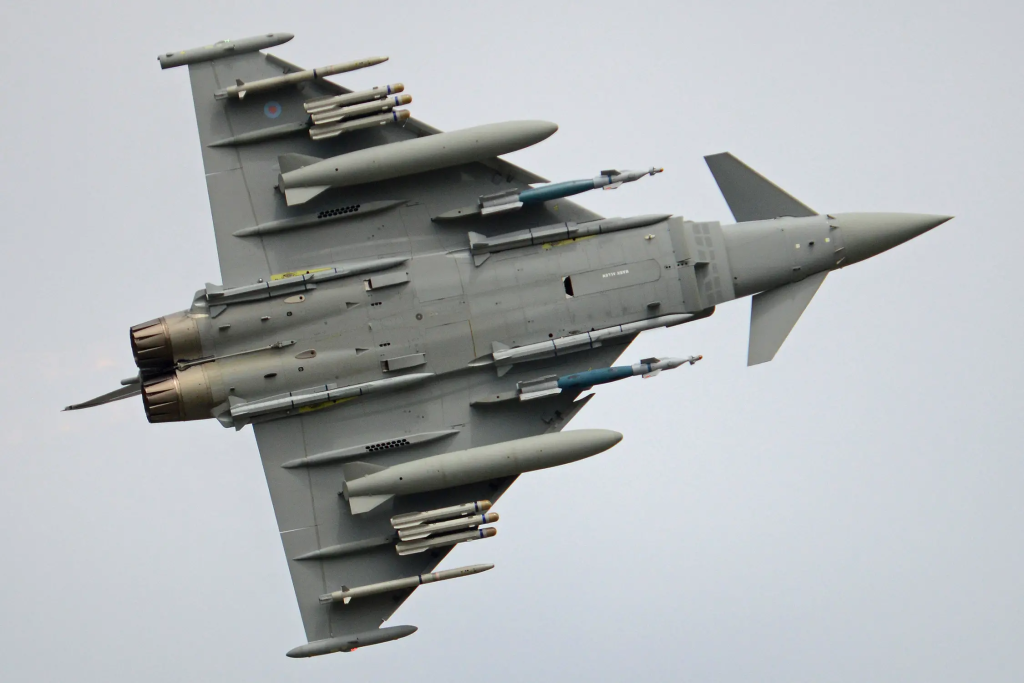 Eurofighter Typhoon FGR.4 operated by BAE Systems as a demonstrator with a full weapons load at the 2016 Royal International Air Tattoo, July 8, 2016. Image: Alan Wilson/flickr/CC BY-SA 2.0
Leonardo has unveiled the latest enhancements for the Eurofighter Typhoon's Defensive Aids Sub-System (DASS), bringing cutting-edge upgrades to the aircraft.
As part of the Eurofighter four-nation Phase 4 Enhancement (P4E) package, these upgrades are being developed by a consortium comprising Leonardo, ELT Group, Indra, and Hensoldt.
The upgrades, known as Praetorian, will introduce new capabilities to the Eurofighter DASS, including a digital receiver, band extension, improvements to signal processing algorithms, and enhanced processor capabilities.
Hensoldt's digital receiver will enable the aircraft to identify modern and complex targets, allowing it to deploy the appropriate countermeasures effectively. Indra's band extension will enable the aircraft to operate in the increasingly complex and contested electromagnetic battlespace of the future.
The Praetorian's jamming capability will complement the Typhoon radar's electronic attack capability and the Active electronically scanned array radar's next-gen CRS Mk2, currently in development for the UK military.
Leonardo showcased the Praetorian's capabilities onboard a Navajo test aircraft during the 2023 Royal International Air Tattoo in Fairford, UK. The first flight trial onboard a Navajo aircraft is scheduled shortly, followed by further tests onboard a Typhoon in early 2024. These upgrades aim to enhance the Eurofighter Typhoon's survivability and combat effectiveness in future missions.