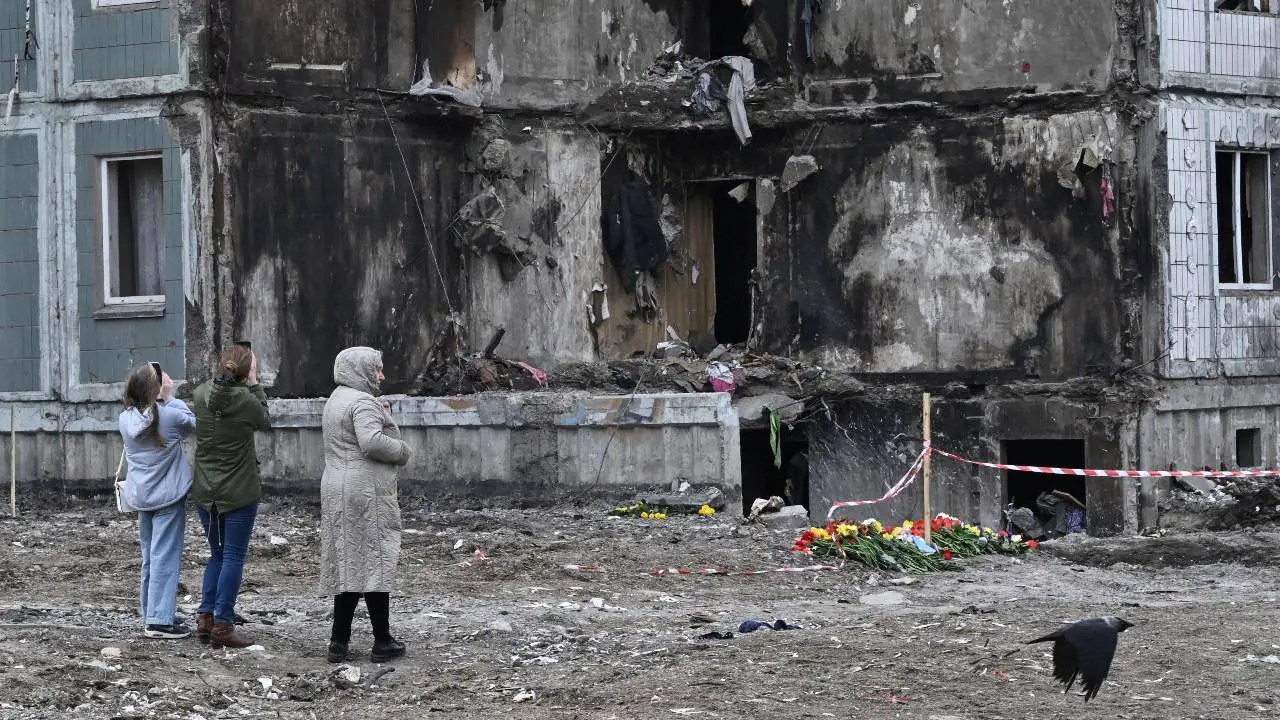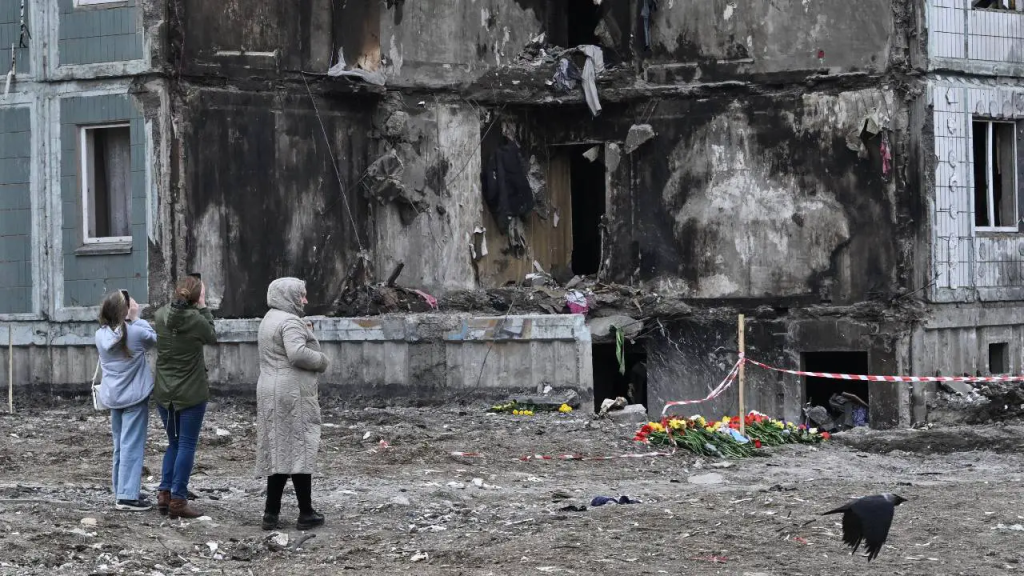 People pay their respects in front of a damaged multistory residential building, where a Russian strike killed 23 people in Uman. Photo: Genya Savilov/AFP
Kyiv acknowledges its inability to defend against Russian strikes on its grain infrastructure, as Russia is currently blocking almost all Ukrainian ports. In an interview with AFP, Ukrainian army spokeswoman Nataliya Gumenyuk emphasized the urgent need for advanced missile and air defense capabilities that can effectively counter the enemy's tactics.
While Ukraine has received sophisticated air defense systems from Western allies, including US Patriots, Gumenyuk highlighted that Russia continually improves its strategies and remains relentless in its actions. Recently, Russia withdrew from a significant grain shipment deal, causing around 33 million tonnes of grain to be unable to leave Ukrainian ports. This move is seen as an attempt by Russia to gain dominance in the Black Sea and establish a grain monopoly for itself, aiming to close Ukraine as a country capable of providing food to the world.
The expiration of the grain shipment deal has led to a blockade of almost all ports, and attacks on the Black Sea coast, particularly in the southwestern Odesa region, have increased. Gumenyuk stressed the urgency of acquiring air defense capabilities swiftly to safeguard grain facilities from these strikes, warning that the lack of defenses could lead to a grave situation with potential long-term consequences for Ukraine's ability to function as a nation.