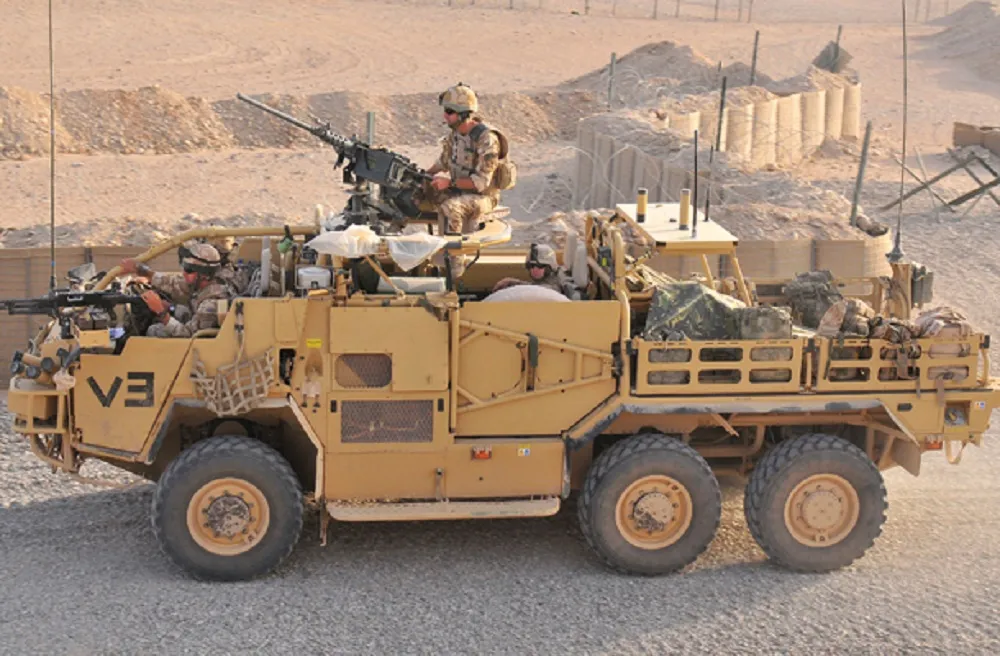 High Mobility Transporter. Image: Supacat
The UK has provided Ukraine with dozens of modified combat vehicles equipped with Brimstone missile launchers.
These vehicles, known as Wolfram, were delivered in November alongside Brimstone-2 anti-armor missiles. The initiative came as a response to Ukraine's request for assistance in countering Russia's heavy armor during the ongoing war.
The British military, working in collaboration with missile manufacturer MBDA and Supacat, developed the Wolfram vehicle. It integrates the Supacat High Mobility Transporter 600 with an eight-pack Brimstone launcher, providing an effective platform for launching the Brimstone missiles.
Before the introduction of Wolfram, the Ukrainians had been using converted flat-bed trucks to fire the missiles, but with limited accuracy. The Brimstone missile, a derivative of the American Hellfire missile, offers a range of 12 miles and has been a valuable asset for Ukraine. The UK had previously sent 600 Brimstone missiles early in the conflict and provided an undisclosed quantity of Brimstone-2 missiles in November.
The Brimstone-2 missile boasts twice the range of its predecessor and features a 50-kilogram warhead with a tandem-shaped charge for penetrating hardened and reactive armor. It employs active millimeter-wave radar and a semi-active laser seeker for precise targeting, even against moving targets.
The Wolfram vehicle, now considered standard weaponry by the British military, may also see potential export orders in the future.