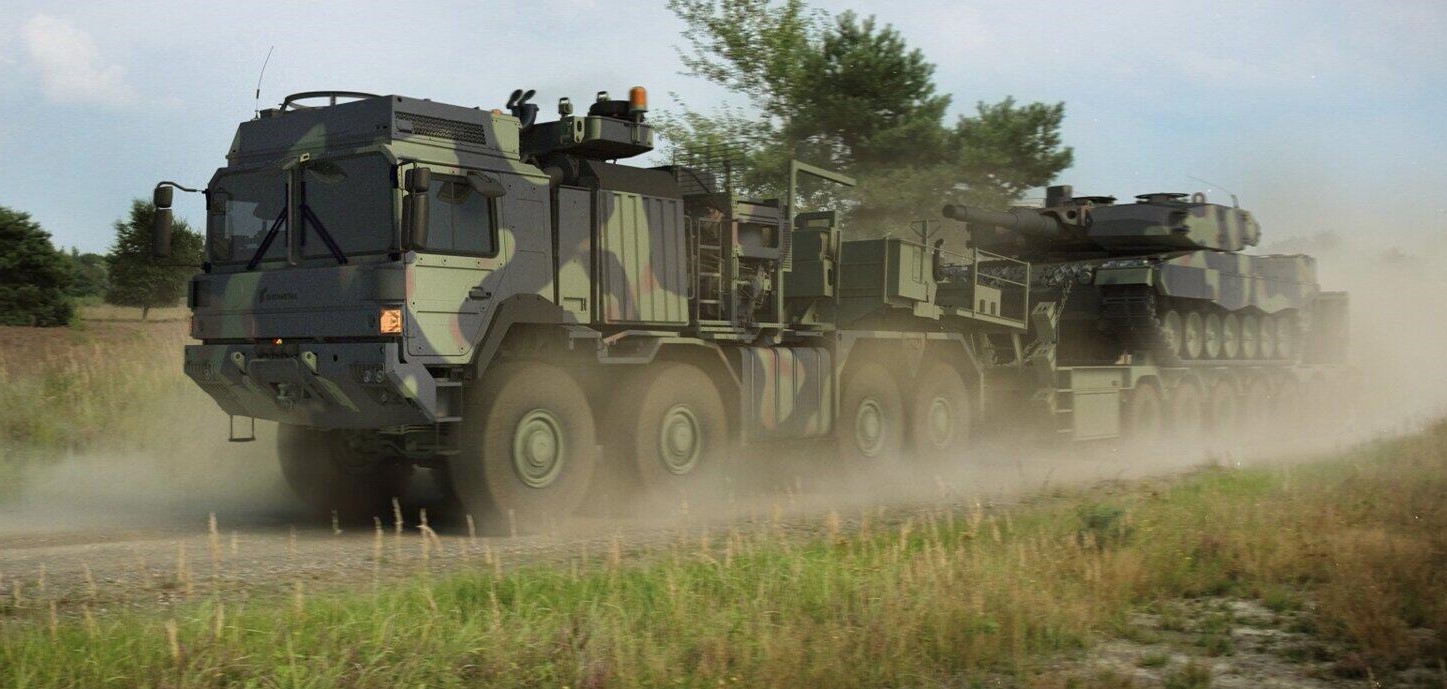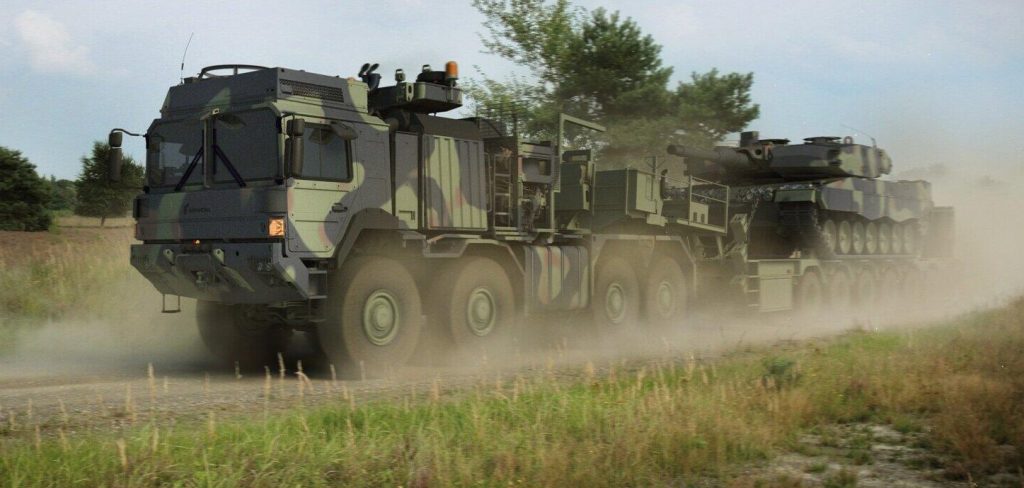 HX81 heavy military truck. Photo: Rheinmetal
Rheinmetall has received a 50 million euro ($53.4 million) order for an additional 57 HX81 heavy military trucks from the German military.
This order marks the conclusion of a seven-year framework agreement signed in 2018, which allowed for the procurement of up to 137 HX81 heavy-duty trucks without protection.
Berlin has already received 80 units of the HX81 trucks, with the new order set to strengthen the Bundeswehr's capacity to transport heavy armored vehicles like the Leopard 2 main battle tanks and PzH 2000 self-propelled howitzers.
Delivery of the additional HX81 trucks is expected to commence later this year and will fall within the 70-ton payload class.
The HX81 truck, developed by Rheinmetall, is an all-wheel-drive transport platform powered by an eight-cylinder 680-horsepower diesel engine, enabling it to achieve speeds of up to 89 kilometers (55 miles) per hour.
Designed initially without protection, the truck's cab can be reconfigured to offer increased safety for military personnel. It is equipped with off-the-shelf military components, ensuring reliability and high mobility in challenging terrains.
Notably, the HX81 features a Rotzler double-action winch system with a maximum tractor force of 40 tons, making it easy to tow vehicles onto trailers.
Rheinmetall has been a key supplier of logistical vehicles to the Bundeswehr, including the Mammut protected heavy transport vehicles and UTF unprotected transport vehicles. These platforms are crucial in maintaining the operational effectiveness of the country's combat units and enabling swift response and support in battlefield situations.
Rheinmetall emphasized the significance of the ability to transport heavy combat vehicles, stating that it plays a crucial role in national and alliance defense.