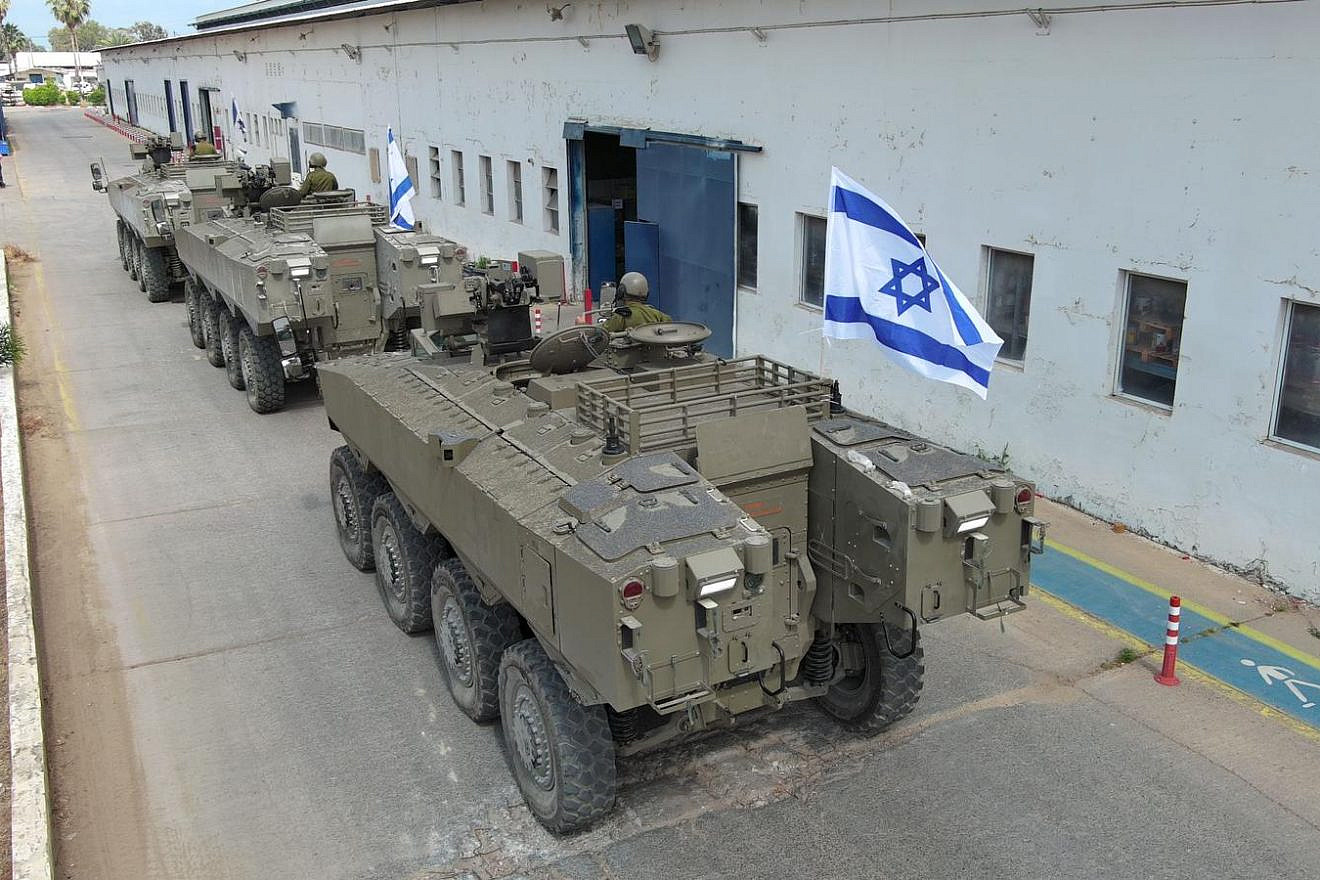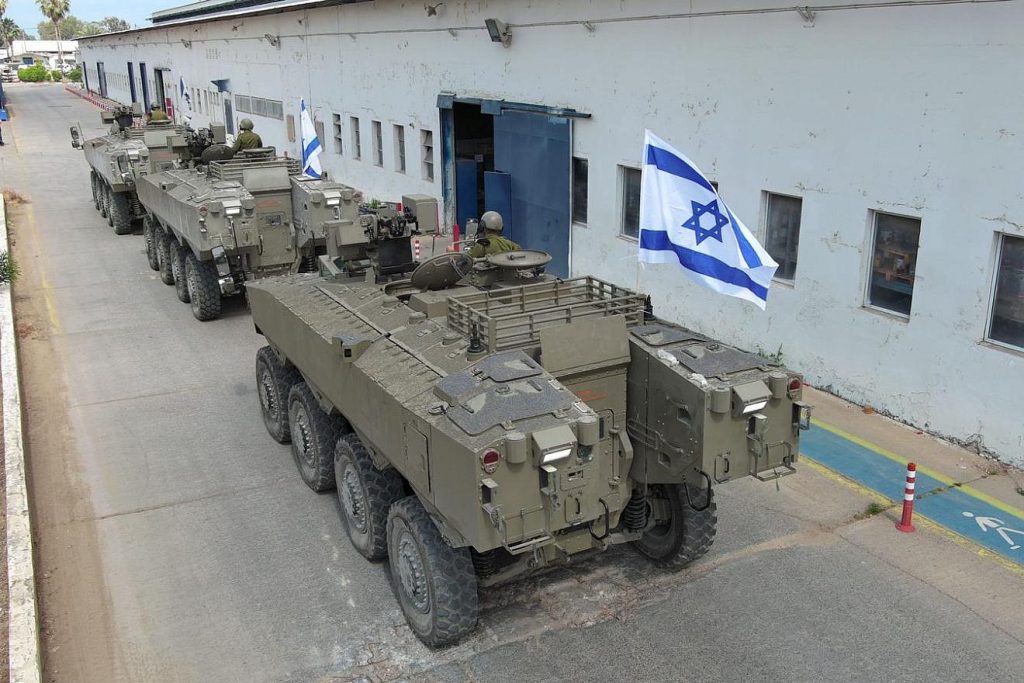 Eitan advanced armored personnel carriers. Photo: Israel defense ministry
The Israeli Defence Forces (IDF) has received their first batch of advanced armored personnel carriers (APCs) called Eitan. These vehicles were delivered from a production facility in west-central Israel and were handed over to the Nahal infantry brigade in the southern part of the country. They were then taken to northern Israel for a drill to simulate different combat situations.
Brig. Gen. Oren Giber, an official from the Israeli Defense Ministry, stated that the arrival of the Eitan APCs marks a significant advancement in wheeled combat vehicles after years of development, testing, and manufacturing. The Eitan is an 8×8 combat vehicle with a powerful 750-horsepower engine, providing excellent mobility across various terrains. It can reach speeds of over 90 kilometers per hour (56 miles per hour) and can operate for extended periods without needing to return to base.
The Eitan APC can accommodate up to 12 military personnel and is designed to work alongside Merkava main battle tanks and Namer infantry fighting vehicles. Its capabilities include superior mobility and enhanced survivability. The IDF intends to replace older M113 vehicles with the Eitan, ensuring that their soldiers have state-of-the-art, well-protected, and capable weapon systems to secure victory on the battlefield and ensure their safe return home.
Additionally, Israel plans to construct medium-sized combat versions of the Eitan that can be equipped with 40-millimeter cannons.