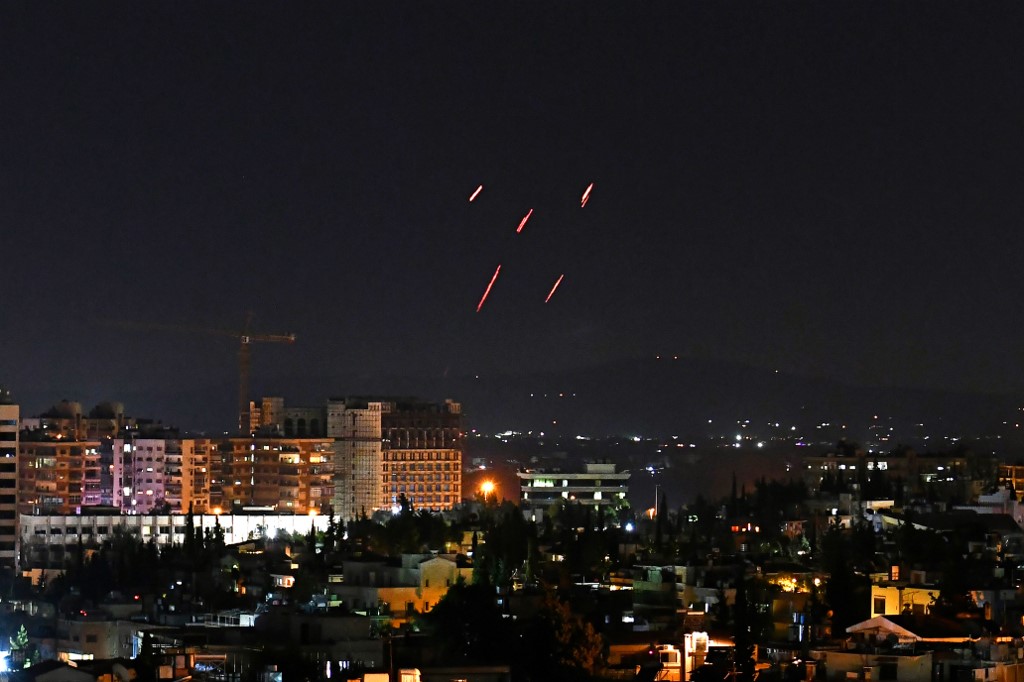 Israeli airstrikes hit the Damascus area late on Sunday night, as reported by the Syrian defense ministry. According to a monitoring group, five people were injured in attacks on air defense sites where Hezbollah fighters from Iran are based.
The defense ministry stated that the aerial attack took place around 11:45 pm. The Israeli strikes targeted specific positions near Damascus. However, the ministry mentioned that their anti-aircraft defenses intercepted and brought down several missiles, resulting in material damage but no casualties.
Explosions were heard in the Syrian capital shortly before midnight. The Syrian Observatory for Human Rights stated that the airstrikes targeted government air defense sites near Damascus, where Hezbollah fighters are present. One of the targeted sites was approximately 10 kilometers away from the Lebanese border, resulting in five people getting injured. Another site southeast of the capital, where Iran-backed forces are stationed, was also attacked.
This is not the first time Israel has carried out airstrikes in Syria. In late March, there were two rounds of airstrikes near Damascus within a 24-hour period. In early April, additional strikes were reported in the south of the country and near Damascus.
In a separate incident earlier this month, Israeli airstrikes in the Aleppo airport area caused nine deaths and rendered the facility inoperable, according to the Observatory.
Since the war in Syria began in 2011, Israel has conducted numerous airstrikes against positions held by the Syrian regime, as well as Iranian and Lebanese Hezbollah forces, who are both allies of Damascus and adversaries of Israel.
Israel rarely provides specific comments on individual strikes but states that it aims to prevent Iran from establishing a presence near its borders.