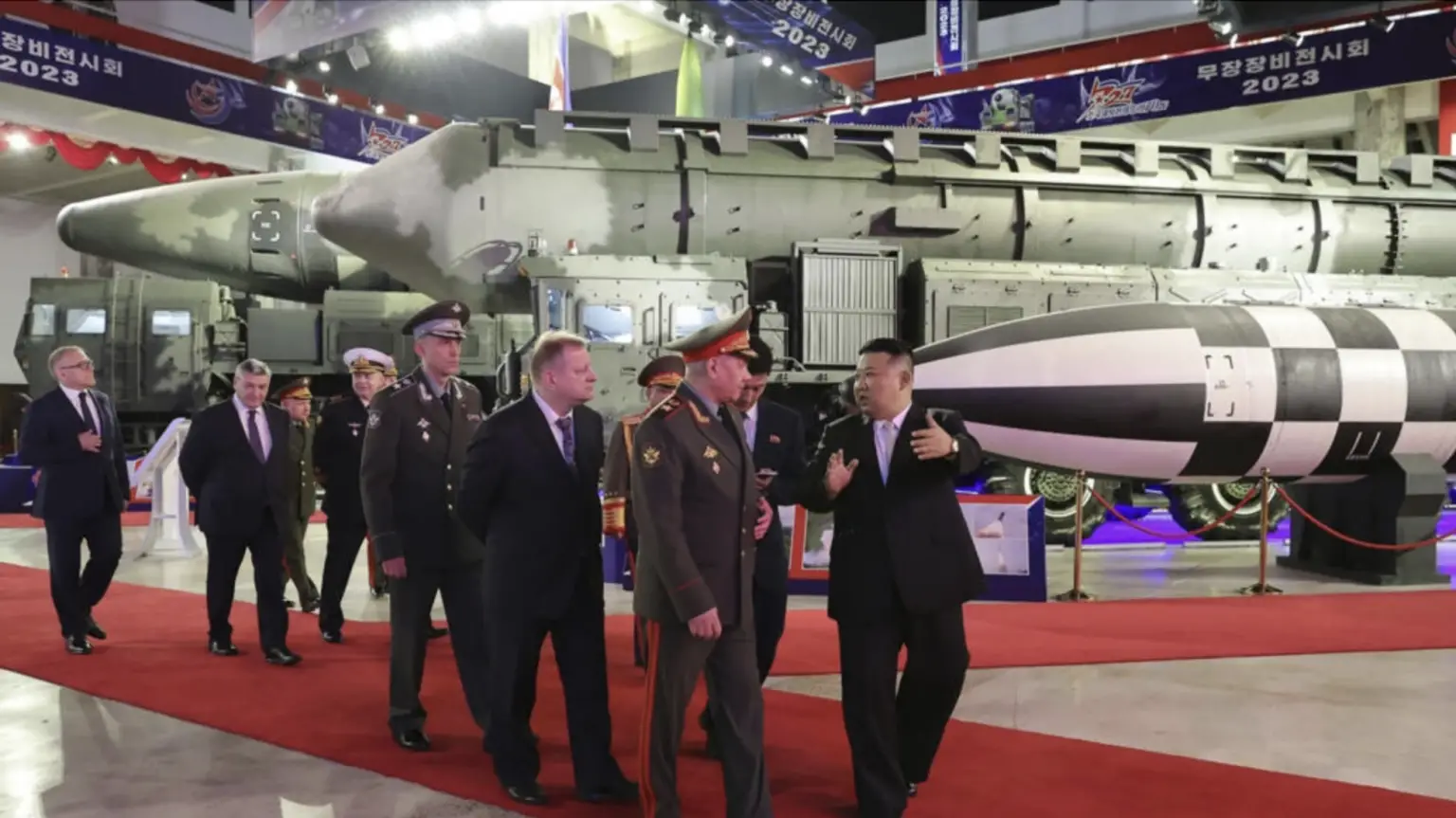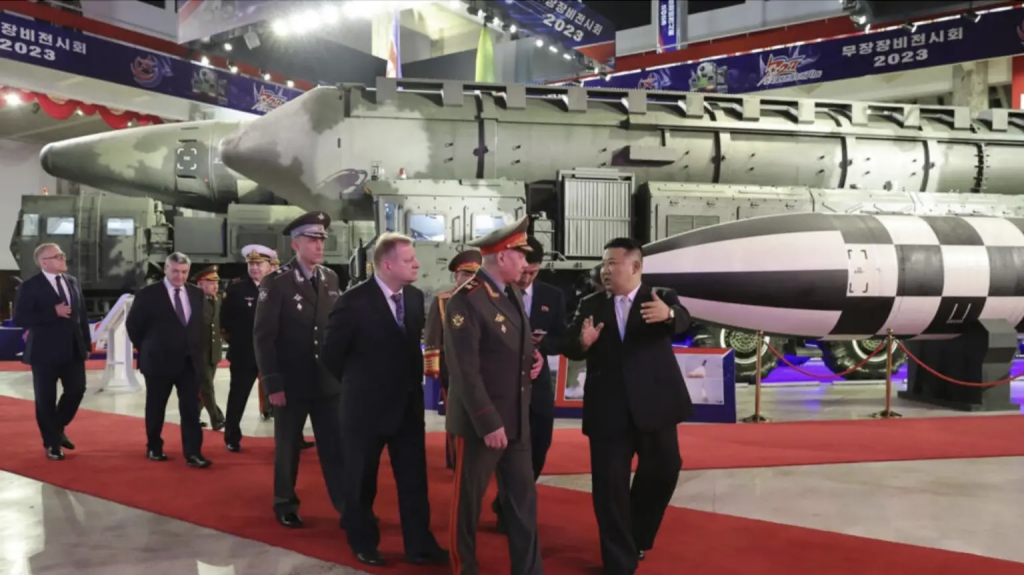 Leader Kim Jong Un (R) visits an exhibition of North Korean weaponry with visiting Russian Defense Minister Sergei Shoigu. Photo: STR/KCNA via AFP
According to state media reports, Kim Jong Un gave Russia's defense minister a tour of North Korea's latest and most advanced weaponry, including large intercontinental ballistic missiles and previously unseen military drones. The visit took place during the "Weapons and Equipment Exhibition 2023," where the North showcased its nuclear missiles and new unmanned aerial vehicles.
The Russian defense minister's visit is significant, as such visits from Russian officials to Pyongyang have been rare since the collapse of the USSR. During the tour, Kim and Shoigu discussed defense and security matters, showing the friendly relations between North Korea and Russia.
While North Korea has been cautious about openly providing weapons to Russia for its war in Ukraine, there might be potential collaboration in the realm of conventional weapons and missile technology transfers. The inclusion of foreign guests, including a high-ranking Chinese delegation, at the 70th anniversary celebrations of the Korean War armistice hints at a new flexibility in enforcing border controls after the pandemic.
However, experts suggest that the visits are more about political theater than a significant change in North Korea's COVID-19 restrictions. The country's strict blockade has limited trade and travel, and its medical system remains broken. Nonetheless, the meetings demonstrate the continued importance of China as North Korea's ally and economic benefactor.