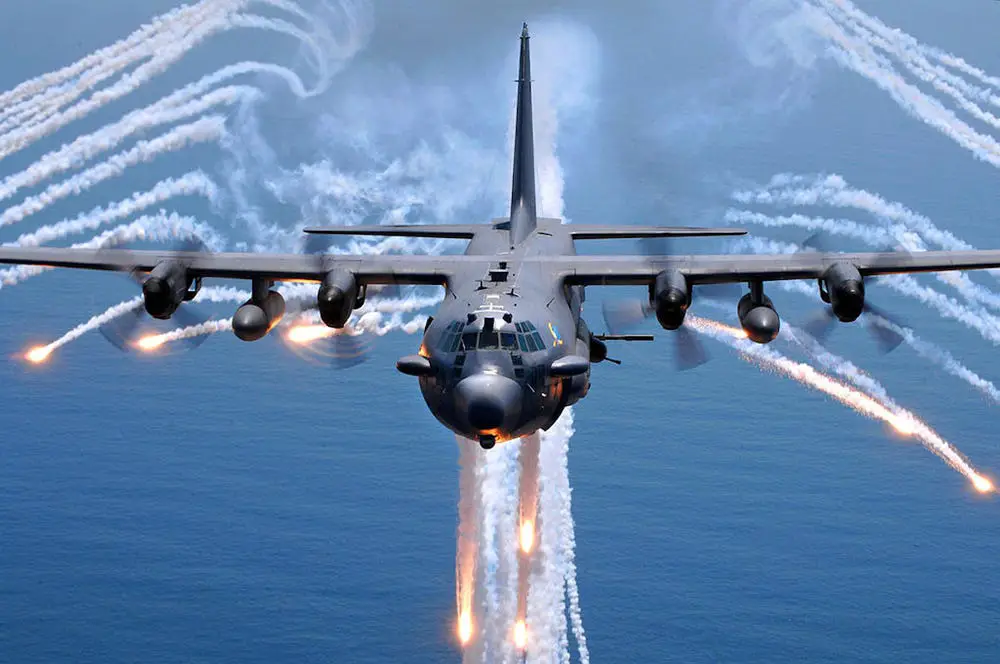 AC-130 military aircraft. Photo: Senior Airman Julianne Showalter/US Air Force
Australia, the US, and South Korea have showcased their joint capability for remote aircrew control in a demonstration at the Townsville Field Training Area (TFTA).
Known as the Joint Terminal Attack Controller (JTAC) approach, this method enables military personnel to control virtual aircraft assets from a distance, engaging real targets on an actual battlefield.
This simulation was a component of the recent Exercise Talisman Sabre, a multinational military undertaking led by the Australian and US armed forces.
During the exercise, a US aircrew located in Virginia remotely operated a virtual AC-130 Spectre gunship, a combat version of the C-130 Hercules transport aircraft, to address threats at TFTA. A JTAC team from the Republic of Korea Army collaborated with the remote team to identify and effectively engage the targets.
Master Sgt. Kang Minho, a Korean JTAC Officer, highlighted the value of training with different partners in various settings, stating, "Doing the training in another country with different partners allows us to practice under different conditions and learn how other forces operate."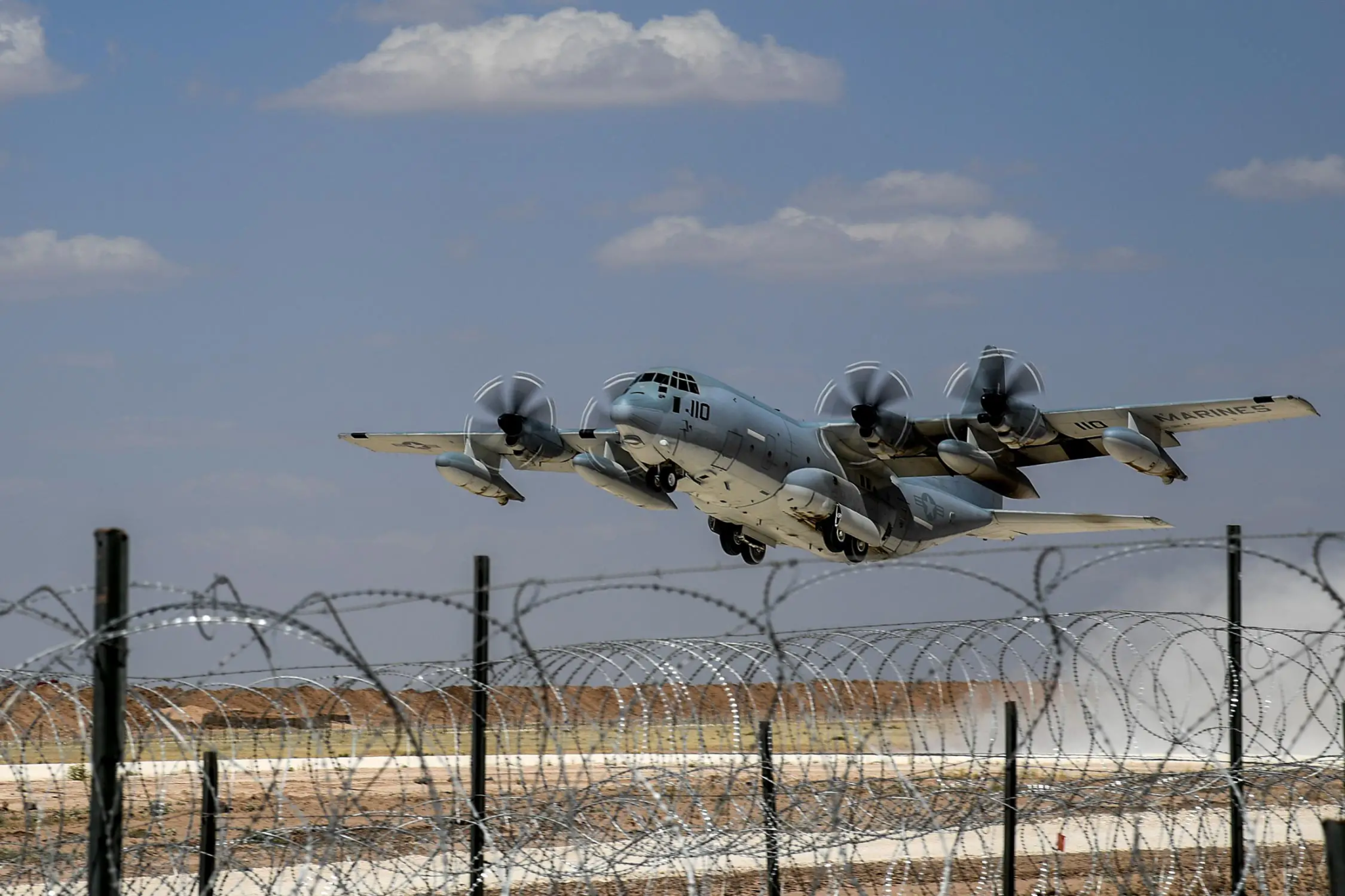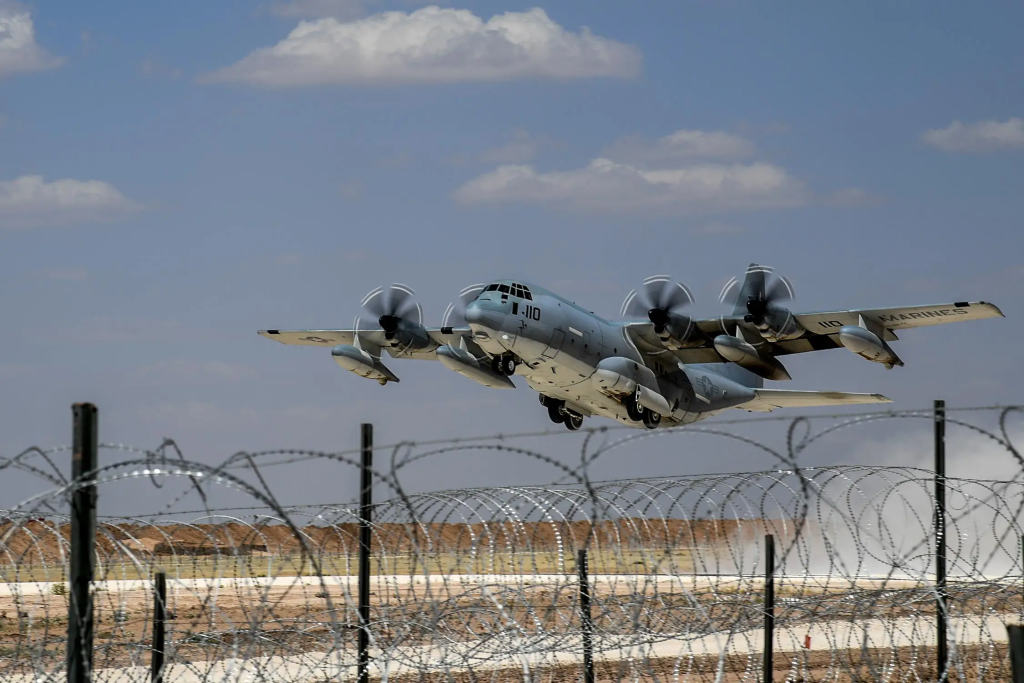 A US Marine Corps C-130J Hercules takes off from an undisclosed location, June 23, 2018. The location was identified by @obretix as near Tell Tamr in northeastern Syria. Image: US Air Force/Staff Sgt. Corey Hook
The Australian Department of Defence emphasized that this event marked the first instance of the three nations utilizing virtual capabilities within a live Australian battlespace. The simulation enabled a wider range of aircraft for targeting operations at TFTA, supplementing the limited fixed-wing aircraft available.
Furthermore, Exercise Talisman Sabre introduced other virtual applications to enhance future military training. One of these applications involved simulating the High Mobility Artillery Rocket System (HIMARS) in battlefield scenarios. This preparation is aimed at equipping Australian soldiers to operate the 20 additional HIMARS units and related components that were ordered earlier in the year.
High Mobility Artillery Rocket System (HIMARS) live fire during Exercise Eager Lion, outside Amman, Jordan, May 14, 2017. Image: US Army/Sgt 1st Class Steven Queen
According to Col. Ben McLennan, Australian Combat Training Center Commander, this initiative demonstrates the modernization of the Army and Defense ahead of the actual arrival of platforms. The integration of capabilities that haven't yet been physically received aims to expedite their implementation and flatten the learning curve.