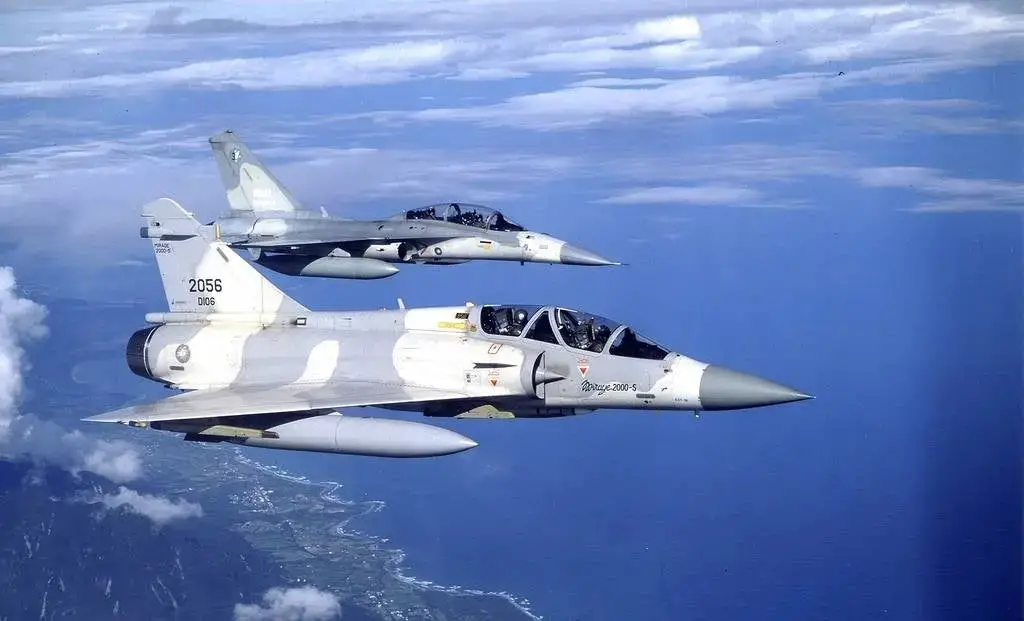 Taiwan's military is contemplating extending the operational lifespan of its Mirage 2000-5 fighter jets while it awaits the delivery of American F-16 aircraft.
In 2019, the nation ordered 66 advanced F-16V combat planes from Lockheed Martin, gaining approval from the US State Department. Nonetheless, the initial delivery of two F-16Vs, initially scheduled for 2023, has been deferred to the third quarter of 2024 due to production challenges.
As concerns arise about the punctuality of the remaining aircraft deliveries, Taiwan's Air Force has enlisted French company Dassault Aviation to evaluate the potential for nine of its Mirage two-seaters to remain operational for an additional 20 years. A financial commitment of 150 million New Taiwan dollars ($4.77 million) has been allocated to this project, anticipated to conclude by July 2026.
Dassault will not only engage in theoretical analysis but will also endeavor to modernize some of the Mirage 2000-5s partially to ascertain the viability of the endeavor.
Taiwan initiated the acquisition of Mirage fighters in 1997 to bolster its combat capabilities amidst escalating tensions with China. Presently, over 50 Mirages in Taiwan's possession are approaching the latter stages of their operational cycle. Upgrading these aircraft could offer cost savings, considering the hefty expenses associated with maintaining and repairing these outdated planes.
Furthermore, retiring the aging Mirage 2000-5s without the anticipated American F-16s would create a significant capability gap for Taiwan's military.
A Taiwanese Air Force Mirage 2000-5EI. Image: Toshiro Aoki
The delivery of F-16Vs to Taiwan is being hindered this year due to disruptions in the supply chain. The country's Defense Minister, Chiu Kuo-cheng, also noted flight control software issues with the fighter jets, rendering them unsuitable for deployment.
Lockheed Martin has assured its active collaboration with the US government to tackle these challenges. Despite the difficulties, communication between Taiwan and Washington concerning the aircraft procurement has been described as "smooth" by Chiu.