North Korea Outlining the Strategy for Dialogue and Confrontation with the US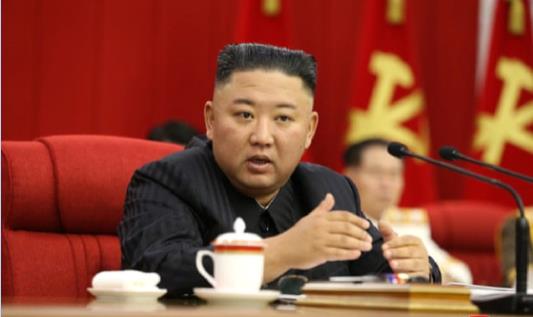 On June 17, 2021, North Korean leader Kim Jong Un, in a meeting of the Central Committee of the ruling party, directed his administration to prepare for the 'Strategy for Dialogue and Confrontation' with the new US administration of Joe Biden. North Korean state-owned news agency KCNA reported the details on June 18, 2021. He asserted that North Korea must protect its dignity and be ready for confrontations if dialogues failed. In the meeting, he defended the strong need to strengthen the strategic position and role of North Korea regarding the new US administration's policy tendencies and rapidly changing international scenarios.
He further said that North Korea needs to take initiatives to forge a 'favorable external climate' for the country and effectuate the stable control of conditions in the Korean Peninsula, as reported by KCNA on June 18, 2021. The relation between the US and North Korea has been in a stagnant position after Trump's failed attempts to bring out the desired outcomes regarding nuclear arsenals from the three summits he held with North Korea. This static relation is again indicated by the rhetoric of 'dialogue and confrontations.' After the US lifted the South Korea missile range ban, North Korea has called the US double-faced, having a hostile policy towards N. Korea.
Also, in 2019, North Korea remarked that Biden should be 'beaten to death with a stick.' Moreover, Biden's recent comments regarding diplomatic efforts and deterrence to deal with North Korea's nuclear threat were called a 'blunder' by Kim Jong Un. However, Biden has assured that unless North Korea comes up with a robust negotiation plan, the US will not meet with the country's leader. Biden further said that he would not follow Trump's path and would not give North Korea the international recognition that it desires. While the wording of the North Korean leader also shows that he is willing to talk and dialogue with the US, despite his strong rhetoric.