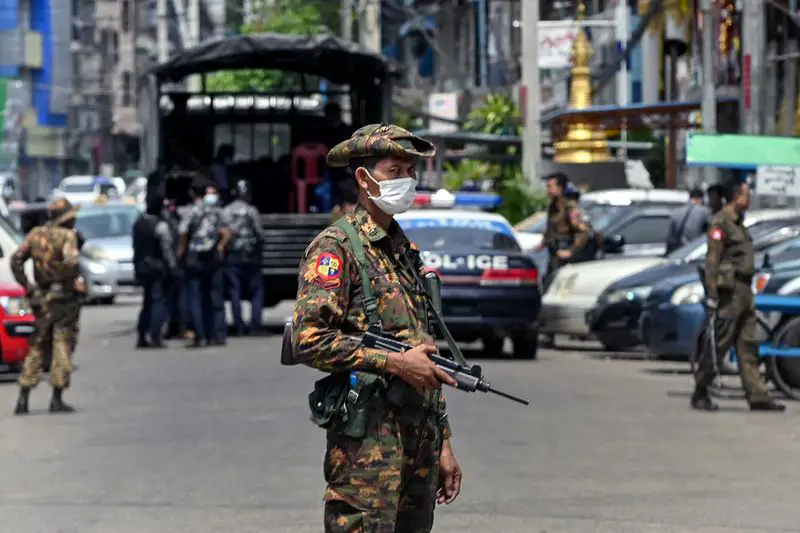 A soldier stands guard in Yangon, Myanmar. Photo: STR/AFP/Getty Images
One person was killed, and 12 others were injured in a bomb explosion in southeastern Myanmar on Monday, according to an official report.
Tensions have escalated since the military ousted Aung San Suu Kyi's civilian government in February 2021, leading to a brutal crackdown on dissent that has resulted in the deaths of thousands.
The military junta is engaged in conflicts with anti-coup "People's Defence Force" (PDF) militias and long-standing ethnic rebel armies controlling vast territories near the country's borders.
The bomb blast occurred near the Thanlwin bridge checkpoint at approximately 6:50 am local time (0020 GMT), as disclosed by a government official from the Karen State administration council who requested anonymity. Thirteen individuals, including passengers and security personnel, were injured, and one of them died upon arriving at the hospital. The checkpoint is known for its stringent security measures.
No group has claimed responsibility for the attack, and the junta is currently facing confrontations with numerous ethnic rebel groups.
Since the coup, over 3,800 people have been reported killed by a local monitoring group.