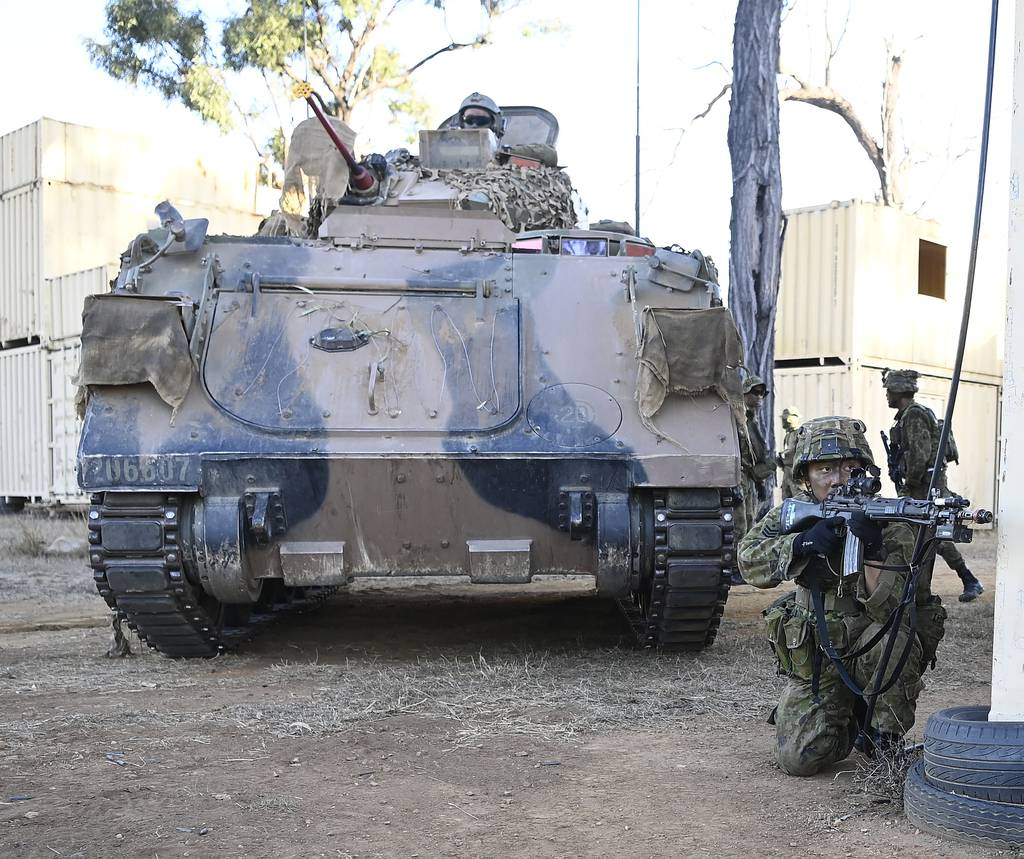 Japanese troops take part in an urban assault drill on June 30, 2023, in Townsville, Australia. (Ian Hitchcock/Getty Images)
Japan is set to significantly increase its defense spending over the next five years compared to the previous five, as mentioned in the country's latest defense whitepaper released on July 28. The projected spending between fiscal 2024 and fiscal 2028 will amount to $309.75 billion, a substantial rise from the $122.48 billion spent between fiscal 2019 and fiscal 2023.
A major portion of the increased budget, around $35.62 billion, will be allocated for standoff defense capabilities, which Japan has only recently started to acquire. This includes air-launched standoff land-attack missiles for F-35 fighter jets, an extended range program for its Type 12 ground-launched anti-ship missile, and the development of hypersonic weapons.
Another significant investment area is integrated air and missile defense, with approximately $21.37 billion allotted for this purpose. The document argues that such capabilities are necessary to counter opposing forces from a safe distance without being attacked.
Furthermore, the whitepaper emphasizes the increasing diversity and complexity of airborne threats that Japan faces, such as hypersonic missiles flying at low altitudes and on irregular trajectories.
The budget boost will also focus on sustainability, resiliency, and cross-domain capabilities. This includes improving ammunition stockpiles, sustainment, maintenance costs, and defense facility resiliency. Funding for sustainability and resiliency is set to increase from $42.73 billion to $106.8 billion.
Spending on cross-domain capabilities, which involves integrating Japan's self-defense forces, will rise from $21.4 billion to $56.9 billion.
The whitepaper acknowledges the challenging security environment Japan is facing, describing it as the most severe and complex since the end of World War II. It emphasizes the need for the country to strengthen its defense capabilities and focus on understanding the capabilities of potential opponents and emerging ways of warfare.