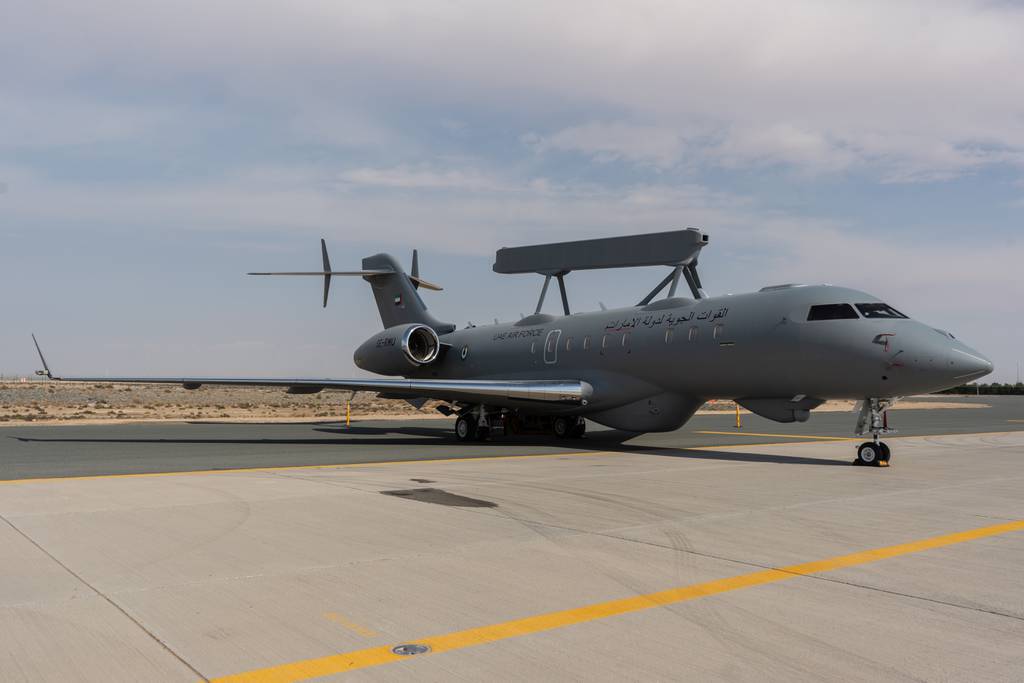 Saab flew its GlobalEye airborne early warning and control aircraft to the 2019 Dubai Airshow, marking the first time the plane was on display at an exhibition. Poland is negotiating with the vendor to buy an unspecified number of of the aircraft. (Saab)
WARSAW, Poland,
Polish Defense Minister Mariusz Błaszczak has revealed that Poland is engaged in discussions with Sweden to acquire a yet undisclosed number of early-warning aircraft for the Polish Air Force.
Błaszczak expressed optimism about the ongoing negotiations and stated that he hopes they will reach a successful conclusion in the near future. The specific make of the aircraft has not been disclosed, but industry experts believe that Poland is interested in acquiring Saab's GlobalEye aircraft, which were recently ordered by the Swedish Defence Materiel Administration.
Sweden has ordered two GlobalEye aircraft with an option for two more, amounting to a deal worth 7.3 billion krona ($689 million) covering the period from 2022 to 2027.
The chosen aircraft will be equipped with the Erieye Extended Range radar, boasting a range of over 550 km (342 miles) according to the manufacturer.
Minister Błaszczak made this announcement during the meeting of the Northern Group, an organization comprising 12 European countries focused on security matters. The group, which includes Poland, emphasized the transformation of the security environment due to Russia's aggression against Ukraine. They expressed their support for providing military assistance to Ukraine in its struggle against Russia's illegal actions.