The Termination of Missile Guidelines on South Korea: Prospects for Defense and Arms Manufacturers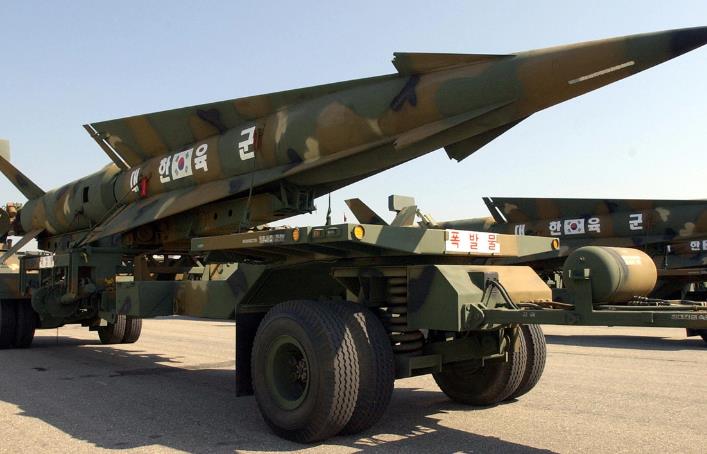 South Korea achieved a milestone in securing its missile sovereignty and enhancing its production and operational control in defense matters after the riddance of US-imposed missile restrictions. Forty-two years ago, in 1979, the US imposed a range and warhead limit on South Korea for its ballistic missile development. At the outset, the limit allowed was 180 km; it was then increased to 300 km in 2001 and 800 km (500 miles) in 2012, with a maximum payload of 500 kg. The US and South Korean presidents, Joe Biden and Moon Jae-In met each other on May 21, 2021, at a summit and declared the Termination of Missile Guidelines ban on South Korea.
Now that the range restriction has been lifted, it has opened up new opportunities in the aerospace business and reinforced the share prices of arms manufacturers. Within a week, the shares of South Korean major aerospace and defense industries have gone higher. For instance, within a week after the announcement, the shares of LIG Nex1, a missile developer company, increased by 14%; the shares of Hanwha Aerospace, engines and rocket spare parts manufacturer, increased by 10.9%; the shares of state-run Korea Aerospace Industries (KAI), raised by 7.6 %.
It is rightly expected that these companies would soon be getting production orders of new long-range ballistic missiles, satellite positioning systems, satellites, and commercial rockets. Though South Korea has space ambitions and investors and manufacturers are optimistic about new orders, it appears that there are no government or military plans to build longer-range missiles immediately, as told by the South Korean Defense Ministry. The scrapping of the restriction has pushed South Korea-US relations into a new phase representing the strong alliance between two countries, as said by South Korea President Moon Jae-In.
Moon said this step ahead in defense matters would enable South Korea to set up its satellites in its launch vehicles into space and start up the aerospace industry. Ahn Sang-Nam, a KDIA (lobby group) director, reaffirmed this advancement, as he stated that South Korea's technology development could go far beyond the military sector into the aerospace field, increasing the prospects for companies to win new contracts. Moreover, South Korea can potentially try developing hypersonic weapons and longer-range submarine-launched ballistic missiles (SLBMs). With this missile development freedom and increasing defense budget, South Korean defense industries and manufacturers can boost their export potential. South Korea already ranks 9th largest arms exporter for 2016-2020, with doubled number of export clients.
With the new development, South Korea can acquire protection and deterrence from uncertainties in the future, as Cheon Seong-Whun, a professor of political science at Kookmin University, said. He further said that with this step ahead in protection and development, South Korea could launch a missile attack on North Korea even from its Jeju Island, situated off the coast from the Korean peninsula. Regarding North Korea's response, it criticized the US for abolishing the restrictions' concord with South Korea, calling it the hypocrisy of South Korea and the hostile policy of the US towards North Korea in stimulating the arms race. It is the "shameful double-dealing" of the US as, on the one hand, the US wanted North Korea to restrict developing ballistic missiles; on the other hand, it is bestowing on South Korea its missile development freedom, as said by Kim Myong Chol, a commentator at North Korea KCNA news agency.
The response to North Korea's allegations of hypocrisy can be given by the fact that though the initial limitation of 180 and 300 km was to restrict South Korea from targeting the regions of North Korea beyond Pyongyang; with a limit of 800 km, South Korea could still launch a missile for North Korea well within the range. Moreover, North Korea would keep advancing its missile programs while the Kim regime would continue blaming South Korea for hypocrisy and the US for hostility, said Leif-Eric Easley, Associate Professor of International Studies at Ewha Woman's University in Seoul.