Depending on availability, the U.S. Air Force has 141 bombers.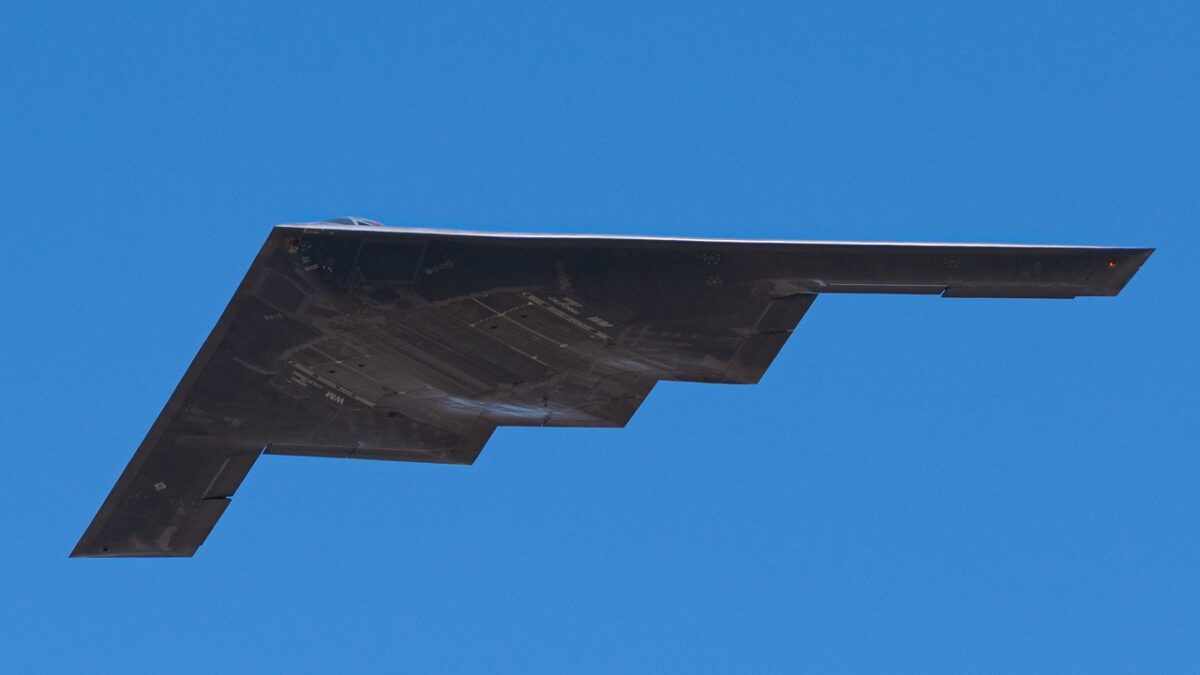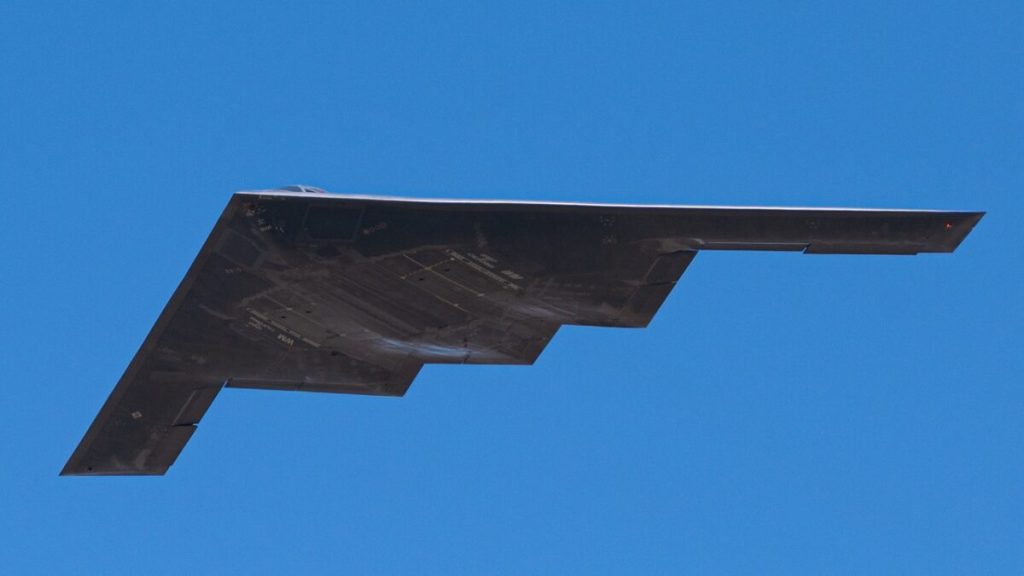 Depending on availability, the U.S. Air Force has 141 bombers.
By September 1945, America had produced 300,000 planes, compared to 3,000 in 1939. Ninety-six thousand three hundred eighteen units were produced in 1944. The U.S. built 12,731 B-17 Flying Fortresses, 18,493 B-24 Liberators, 9,890 B-25 Mitchells, and 3,970 B-29 Superfortresses throughout the war, even though most were fighter aircraft.
The U.S. Air Force kept a big bomber force for decades, fearing another war.
The U.S. Air Force has not produced a bomber in over two decades, and its force is much less than during the Cold War.
The Air Force now operates three bombers: the Boeing B-52 Stratofortress, the Rockwell B-1 Lancer, and the Northrop Grumman B-2 Spirit.
Since the Northrop Grumman B-21 Raider will not be ready until 2030, all three planes are getting close to the end of their lives.
Depending on availability, the U.S. Air Force has 141 bombers. However, their damage is significant.
744 B-52s were built between 1952 and 1962. Boeing constructed and improved the aircraft. Its combat range without aerial refueling is 8,800 miles (14,080 km), and it can carry 70,000 pounds (32,000 kg) of weaponry.
With its latest improvements, the last B-52 could fly until the 2050s.
The supersonic, variable-sweep wing heavy bomber combined the B-58 Hustler's Mach 2 speed with the B-52's range and payload.
It was supposed to replace both bombers. The Carter government shelved the B-1 Lancer, nicknamed "Bone" from "B-one," but Reagan restored it.
Four B-1As and 100 B-1Bs were manufactured. The fleet is now down to 45 aircraft, operating from Ellsworth Air Force Base (AFB) in South Dakota and Dyess AFB in Texas. The Northrop Grumman B-21 Raider will replace the last aircraft at the decade's end.
After the 2008 accident of the AV-12 "Spirit of Kansas," the most expensive U.S. Air Force aviation incident, just twenty Northrop Grumman B-2 Spirits remain in service.
The U.S. Air Force planned to buy 132 low-observable stealth heavy strategic bombers to bypass strong anti-aircraft systems. Once the Soviet Union collapsed and running costs rose, Congress canceled the program in the early 1990s.
In 1999, the B-2 dropped conventional, non-nuclear munitions in Kosovo. Iraq, Afghanistan, and Libya followed.
The last B-2 Spirit was built in 2000, and the bombers are projected to serve until 2032.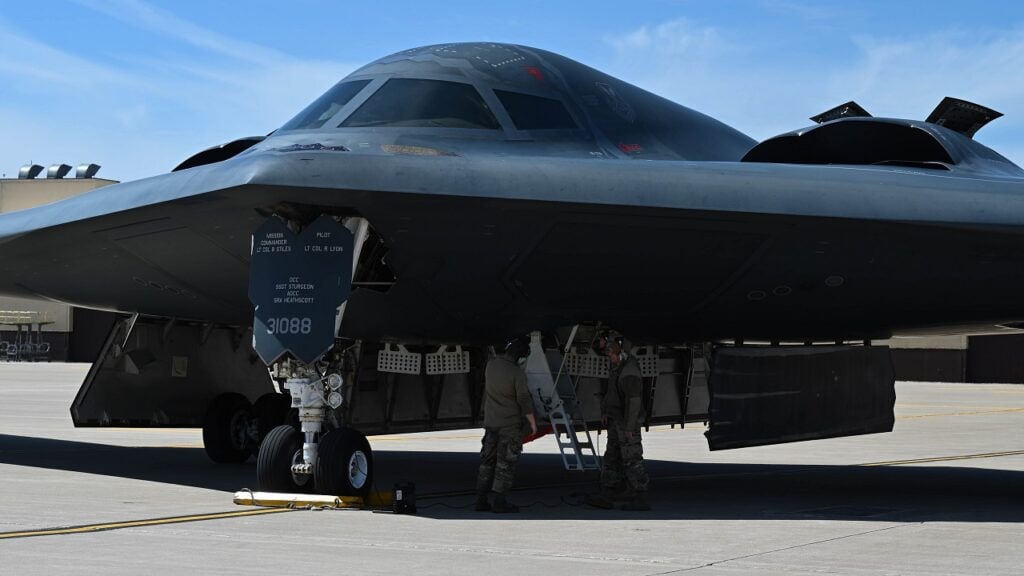 Crew chiefs assigned to the 509th Aircraft Maintenance Squadron prep a B-2 Spirit stealth bomber for a hot-pit refuel, at Whiteman Air Force Base, Missouri, April 4, 2022. Exercise Agile Tiger promotes resilience, innovation, competitiveness and process improvement, all talents required to address today's complex challenges. (U.S Air Force Photo by Senior Airman Christina Carter)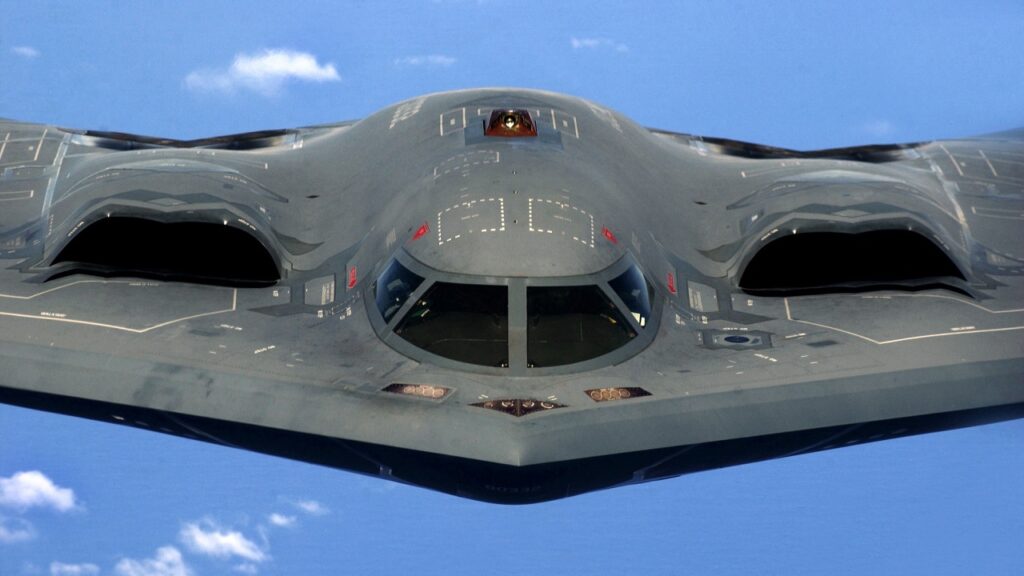 A U.S. Air Force B-2 Spirit "Stealth" bomber, 393rd Expeditionary Bomb Squadron, 509th Bomb Wing, Whiteman Air Force Base, Mo., flies over the Pacific Ocean after a recent aerial refueling mission, May 2, 2005. The Bombers are deployed to Anderson Air Force Base, Guam, as part of a rotation that has provided the U.S. Pacific Command a continous bomber presence in the Asian Pacific region since February 2004, enhancing regional security and the U.S. commitment to the Western Pacific. (U.S. Air Force photo by Tech Sgt. Cecilio Ricardo) (Released)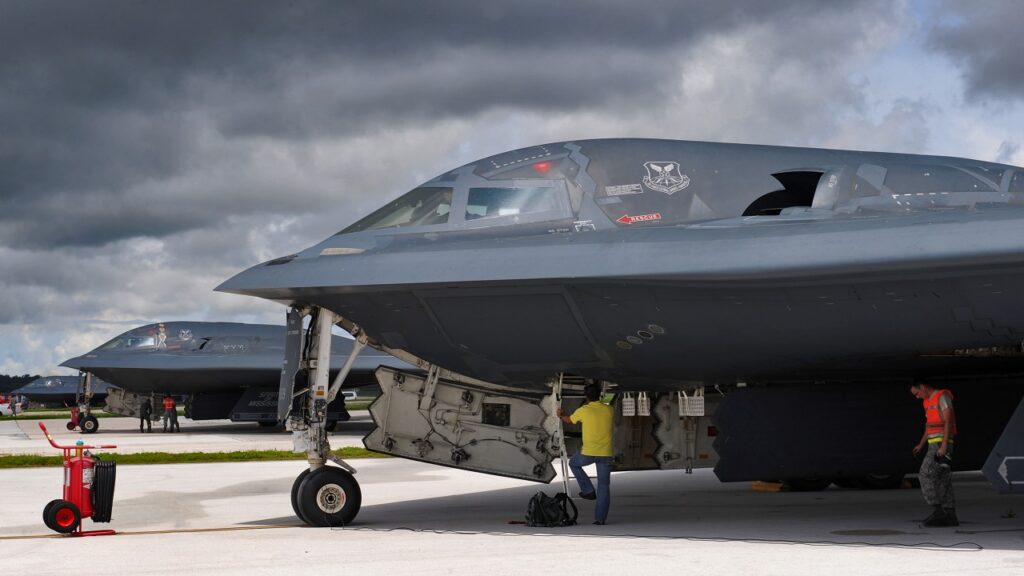 U.S. Air Force B-2 Spirit aircraft undergo pre-flight inspections prior to take off at Andersen Air Force Base, Guam, Aug. 11, 2016. More than 200 Airmen and three B-2s deployed from Whiteman Air Force Base, Mo., to conduct local sorties and regional training and integrate with regional allies in support of Bomber Assurance and Deterrence missions. (U.S. Air Force photo by Tech. Sgt. Miguel Lara III)