If the U.S. failure at Kasserine Pass was the most humiliating of WWII, the American defeat at Schweinfurt must have been much worse.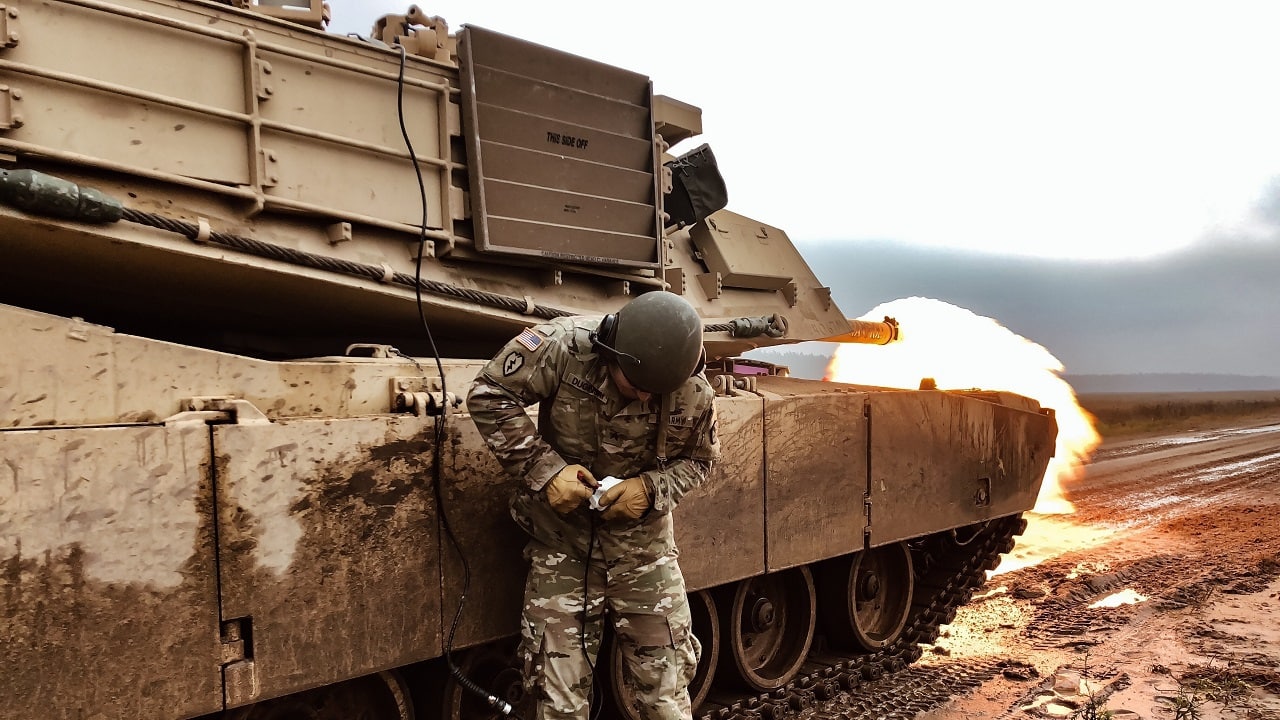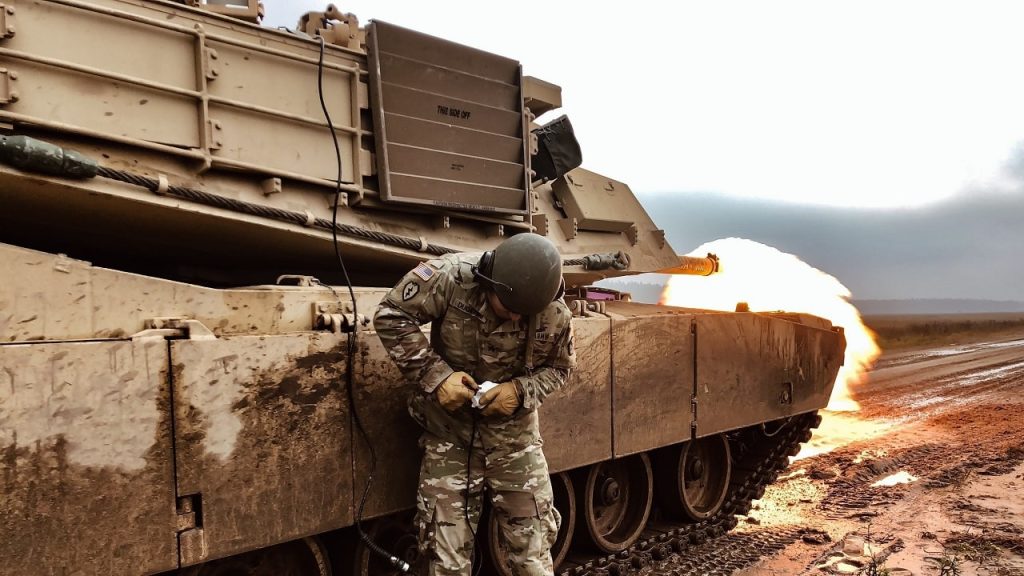 U.S. Army Sgt. Ryan Duginski, M1 Abrams Tank Master Gunner, assigned to Battle Group Poland, performs a tank remote-fire procedure to ensure firing capabilities function properly at Bemowo Piskie Training Area, Poland, Nov. 6. (Photos by U.S. Army 1LT Christina Shoptaw)
"Success has a thousand fathers, but a loss is an orphan," said John F. Kennedy. Writing about the five biggest military failures of the United States is not a pleasant chore. Still, as a patriotic American and a former U.S. military commander, it is a required catharsis for intellectual honesty. As another famous historical saying goes, "Those who cannot recall the previous are destined to repeat it," which was written by George Santayana in 1905 for his book The Life of Reason.
We could begin with the worst American defeat of World War II, also the first significant fight the United States lost. The green, severely untrained troops of Lt. Gen. Lloyd Ralston Fredendall's II Corps were exploited by the German Afrika Korps and its famed Desert Fox, Generalfeldmarschall Erwin Rommel. There was no benefit to the greater numbers of the latter group. The only silver lining to this defeat was that Fredendall was replaced by George S. Patton Jr. Indeed, the first scene viewers are exposed to in the 1970 Best Picture Oscar–winning picture is Patton assuming this leadership post in the wake of the battle, just after the general's epic speech to the Third Army.
As devastating as the American defeat at Kasserine Pass was on the ground during WWII, the American setback at Schweinfurt must have been even worse. On this fateful day, 291 of the Eighth Air Force's B-17 Flying Fortress embarked on a "daylight precision bombing" strategic raid against Nazi Germany's vital ball-bearing factories, as described most aptly in the title of the highly prolific military aviation author Martin Caidin's book Black Thursday. Seventy-seven of those Flying Forts did not return, while another 121 bombers were damaged somehow. 590 US airmen were killed in action, with another 43 wounded and 65 taken prisoner.
And what benefit did we receive as a result of their suffering? Third Reich minister of weapons and war production Albert Speer was more forgiving of the bombing raid's success in his best-selling memoirs than most American military historians. Yet, the Germans braggingly declared "Es ist kein Gerät zurück geblieben and "Vieil Wälzlager fehlt" (There is no equipment left behind) right up until the moment they surrendered. (There hasn't been any delay due to a lack of bearings.)
Only one more fight from World War II remains, and it was the most humiliating loss the United States Navy has experienced. Veterans of the Allies' campaign on Guadalcanal commonly referred to this conflict as "The Battle of the Five Sitting Ducks." That gives you some idea of how crushing this defeat was. There were 1,077 casualties and the loss of four Allied heavy cruisers. There were 58 casualties; the Imperial Japanese Navy damaged two heavy cruisers and one light cruiser.
The game-changing weapon for the Imperial Japanese Navy was the terrifying Type 93 "Long Lance" torpedo.
If any of you lovely readers were getting the impression that this post would focus exclusively on World War II, allow me to take you back eight decades to the American Civil War. Yes, I know, the Rebel troops were just as American as their Union adversaries; hence, Fredericksburg was paradoxically won by Americans while also being lost by Americans. In any case, remember that we're talking about the worst military casualties in American history.
Frontal assaults led by Major General Ambrose Burnside (for whom sideburns are named) of the Army of the Potomac proved fruitless against Robert E. Lee's Army of Northern Virginia, which was fortified along the Sunken Wall of Marye's Heights. It was a one-sided engagement, with the Yankees losing more than twice as many men as the Confederates.
The "War Between the States," also called Civil War, as some prefer to call it, has been metaphorically and physically depicted as a conflict between brothers. Celtic Americans will find this fight particularly significant because it was fought between the Union's Irish Brigade, led by General Thomas Francis Meagre, and the Confederate Army's 24th Georgia Regiment, commanded by General Thomas R. R. Cobb.
Since the Revolutionary War, no foreign power has ever occupied the nation's capital. It burns the Capitol Building and the White House (then known as the Presidential Mansion) to the ground. The United States president and a first lady ran out "like scared rabbits." (This is how late historian Thomas Bailey characterized James and Dolley Madison's deeds in his classic textbook The American Pageant.) There are few things more degrading than that.
What do you think, readers? Do you adore or despise this list? In any case, please share your thoughts in the Comments section!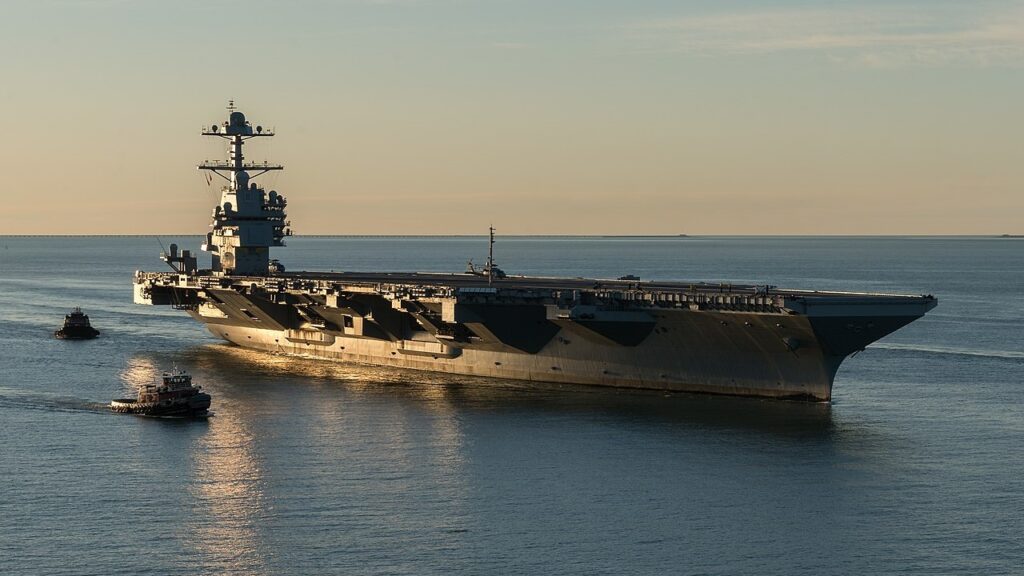 From 2017 – The aircraft carrier Pre-Commissioning Unit (PCU) Gerald R. Ford (CVN 78) pulls into Naval Station Norfolk for the first time. The first-of-class ship – the first new U.S. aircraft carrier design in 40 years – spent several days conducting builder's sea trails, a comprehensive test of many of the ship's key systems and technologies. (U.S. Navy photo by Matt Hildreth courtesy of Huntington Ingalls Industries/Released)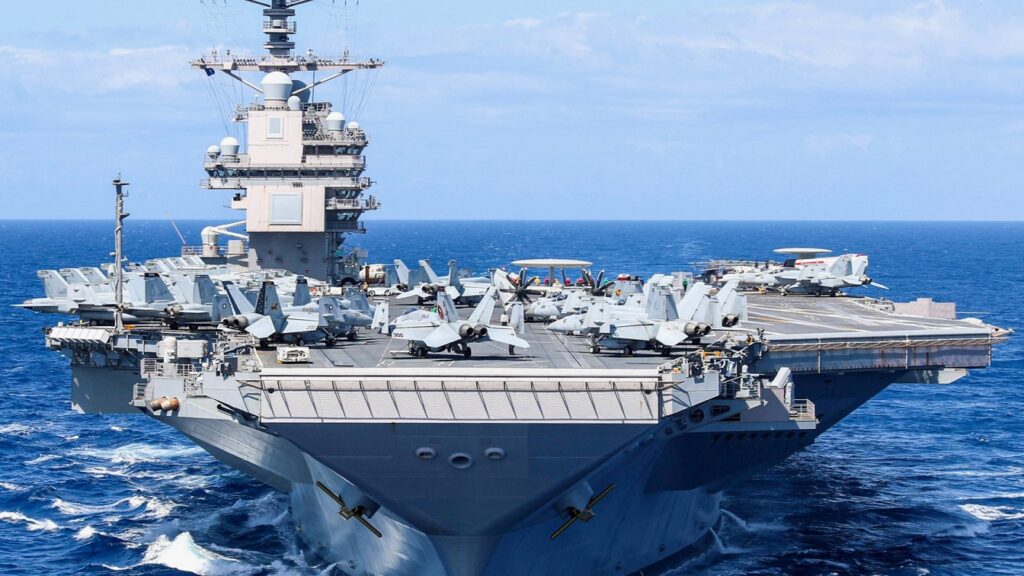 Ford-Class. Ford-Class Aircraft Carrier USS Ford.