U.S. Army's 'Light Tank' Program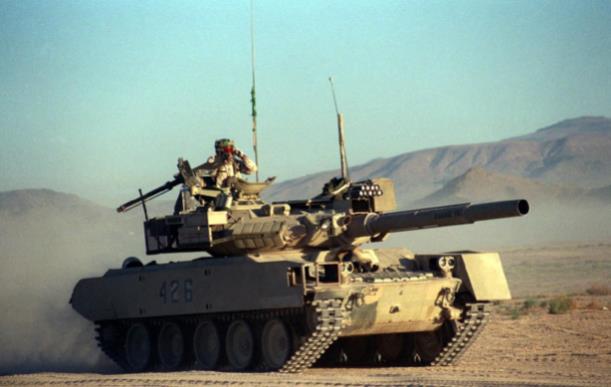 A light tank is a tank variant designed for rapid movements in and out of combat. It is particularly used to harass and outmaneuver heavier tanks. The vehicle is generally smaller in size, with thinner armor and a less powerful main gun, tailored for better tactical mobility and ease of transport and logistics. They are primarily employed in the skirmishing, artillery observation, screening, armored reconnaissance, and supplementing landing operations in a fire support role of expeditionary forces where it is difficult for larger, heavier tanks to reach or operate safely and efficiently. The United States is seeking to add light tanks to its existing tanks fleet. The purpose is to attain better mobility, less fuel consumption, quick maneuverability, and survivability in various terrain and conditions. Also, the armored vehicles will be lighter, have a lower maintenance cost, and much easier to deploy in operational theatres.
History:
In 1935, the M2 light tank was a pre-World War 2 tank developed by the United States Army at Rock Island Arsenal, Illinois. Its role was to support the infantry. The last light tank called the M8 Armored Gun System was canceled in 1997, which was intended to replace the Abrams M551A1 in the 82nd Airborne Division and the TOW-equipped Humvees in the 2nd Armored Cavalry Regiment. In February 2021, the U.S. Army's Modernization officials at the Program Executive Office – Ground Combat Systems released a market survey looking for potential candidate companies to produce these light tanks.
Production and Trail:
The armored vehicle is a tank variant being developed under the Mobile Protected Firepower (MPF) program, part of the next-generation combat vehicles suite. It will aid the airborne units and infantry brigade combat teams (IBCT) in blasting through obstacles and destroying other defense systems. The IBCT can recover these light tanks with their existing recovery vehicles and transport them to an organic medium trailer. The infantry units will have something they haven't had until the 1990s as they lacked a combat vehicle that is mobile, protected, direct, and capable of engaging against near-peer threats. The United States' 82nd airborne division began independent testing and phase of evaluation in January 2021.
The trial will go on until June 2021 at Fort Bragg, North Carolina, after which soldiers will offer their valuable insights for further and final improvement before the final production of the MPF tanks. They will be produced by the two contractors, i.e., British Aerospace (BAE) land systems and General Dynamics (G.D.). Infantry Soldiers will begin the Soldier Vehicle Assessment (SVA) after three months of training which includes intensive field user testing and head-to-head war games, all this to gain real soldier insight into the soldier's field experiences from which the Army will choose the winning design by 2022. The first MPF Vehicle unit will enter active service in 2025.
Specifications:
The tank has 105 mm cannons and a 7.62 mm coaxial machine gun. It weighs less than 40 tonnes, Half the weight of an Abrams tank. Meanwhile, it is also equipped with an AJAX chassis. The Horsepower of the G.D. the prototype is 800hp and 500hp for that of BAE. The lightweight chassis is driven by a high-performance power pack and an advanced suspension, combined with a turret featuring the same fire control system found in the Abrams main battle tank. All the 12 MPF pre-production vehicles will be completed by the end of December, according to GLDS. Meanwhile, ten of the tanks have already been delivered to the Army.