Egypt's Transition Away From American Military Equipment is a National Security Concern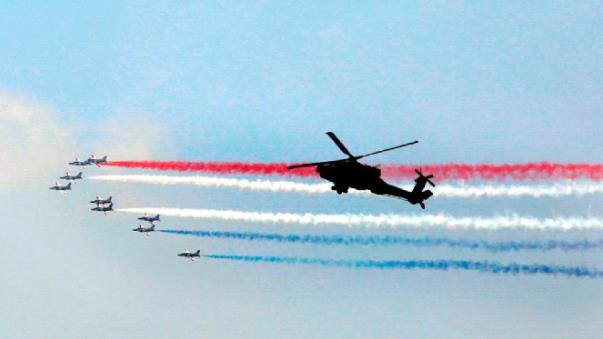 On May 4, Egypt inked a new deal with France to buy thirty French-made F3-R Rafale fighter jets, of a lump-sum amount of reportedly $5 billion. The agreement is significant of a broader trend in which Egypt has diversified its arms acquisition market and moved away from reliance on American weapons it has become a National Security Concern. Notably, the new arm destinations are Russia and France; one is an American adversary, another a NATO ally, and an economic competitor.
The deal is a build-up on a 2015 sale in which Egypt became the first foreign customer for the Rafale and has brought the total Egyptian Rafale fleet to 54 aircraft. In addition, it is reportedly mulling over to enlarge its Rafale fleet even further to between 72 and 100 units, including the F4 variant. Rafale is a fourth-generation multi-role fighter manufactured by Dassault Aviation and has attracted attention from many other countries. However, the trend becomes a worrying pattern when viewed in the backdrop of sizable American sales to Egypt, which came last time in 2010 with the transfer of 20 F-16Cs. As per the Stockholm Institute of Peace and Research Institute (SIPRI) data, from 2009 to 2014, U.S sales made up 47 percent of Egypt's arms imports. However, this ratio slid back to only 14 percent in the 2015-2020 time period.
One of the underpinning factors was the assumption of power reins in Egypt by Abdel Fattah el-Sisi. The Obama administration, in the wake of this coup d'état, froze sales of aircraft, tanks, and missiles to Egypt for two years. This became the necessary impulse behind Egyptian diversification of its arms market. In 2014, it made a deal with Russia to procure 50 MiG-29Ms. In 2018, it started receiving between 24 and 31 first-rate Su-35 air superiority fighters from Russia. Egypt's vast coverage of non-U.S arms broadly applies to its Air Force. It procured two helicopter assault ships from France and outfitted them with 46 Ka-52 attack helicopters from Russia.
Egyptian shift is a concerning factor for the U.S and has possible repercussions. If continued, it signals an abating Washington influence in Cairo. It would cut deep at the heart of U.S national security. The changing arms market and its possible capture by other countries pose a dilemma for the U.S in balancing its national security interests and human rights concerns. The human rights issue is a further disconcerting irritant between Egypt and U.S. Retired Egyptian Army General Gamal Mazloum, in speaking to Al-Jazeera, said: "There is a position of the U.S against Human rights problems in Egypt. They must drop it." Cairo has found partners that do not question Egyptian chequered records on the human rights issue in Paris and Moscow.
Moreover, the U.S-Egypt equation contrasts with the U.S-Israeli relationship. U.S efforts in the Mideast region have aimed to prop up the Israeli regime and make it the dominant power player. Thus, it aligns with the U.S national security interests. The 1979 Camp-David Accords made Egypt a vital ally of the U.S in the region and its primary patron, significantly curtailed the threat for Israel. Since then, U.S aid flows to Egypt have amounted to $80 billion in military and economic terms. In addition, the U.S has provided Israel with fifth-generation F-35 fighter jets, one of the most potent aircraft in establishing Israel's military supremacy and sovereignty over the region. Egyptian acquisition of Sukhoi-35 is meant to balance the U.S and Israeli warplanes in the region.
Besides, Russian drift into the space vacated by the U.S challenges U.S geopolitical influence and hegemony directly. Russian share of global arms exports was augmented to 21 percent by 2019, making it the world's second-largest exporter after the U.S. Egypt is a strategically located regional power in the Middle East. It commands significant clout and is the most populous country in the Middle Eastern region. It holds the key to Suez Canal, a critical maritime chokepoint and important global trade route, linking the Mediterranean Sea to the Red Sea. Its importance lies in its alternative access route provided to U.S navy vessels in the backdrop of any untoward happening in other access points.