ANALYSIS: How Can Pakistan Capture the Defense Training Market?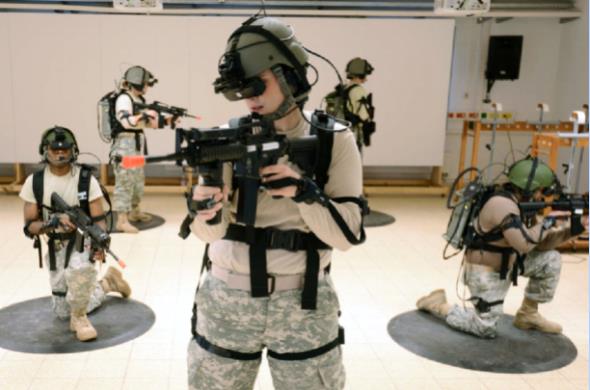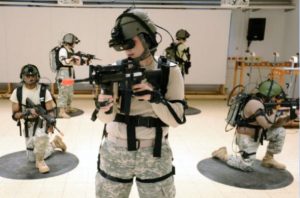 What is the Defence Training Market?
The Defense Training Market consists of Modelling technologies and Digital/Virtual simulation environment training of soldiers and officers of the Air Force, Navy, and Ground forces. Private companies around the Globe are employing multiple tools and custom-built software to supply to the armed forces. Market leaders in this industry include Northrop Grumman and Lockheed Martin from the United States, Thales Group from France, and Rheinmetall AG from Germany. As per Allied Market Research, the Virtual Training and simulation market size were 204.41 billion dollars in 2019. An estimated projection reached 601.85 billion dollars by 2027, therefore depicting a compounded annual growth rate (CAGR) of 13.7 per cent between the mentioned years.
Why is Simulation Training Better Than Conventional Training?
Simulation Training has been proven to reduce the cost, time, and effort of transporting the soldiers to the training field environment, equipping them with the gear and maintenance of the used equipment such as the targets, weapons, machinery. Above all, it is safer for the operator(s), instructor(s), environment, and the observer(s) as well because if any unintended damage occurs, then it will be digital instead of actual. Simulation of airborne training exercises helps pilots train for dangerous situations such as engine, brake, hydraulic failure, wind shears and microbursts, and climate change. Different training systems for the navy include Weapon System Trainers (WST), Ship Control Simulators (SCS), Submarine Command Team Trainers (SCTT), sonar, electronic warfare, and radar system, trainers.
Naval training simulation systems aim to direct ships, submarines, and maritime aircraft to communicate effectively during training exercises. Ground simulators have been the most in-demand in recent years, especially in military combined arms applications, which integrate different combat arms such as the artillery, cavalry, or infantry of the military to achieve a mutually complementary objective. The different ground simulation trainers include artillery forwards observation trainers, air defense trainers, tanks, armored vehicles, and truck driving simulators.
How Can Pakistan Be the Leader in this Market?
Pakistan spends its largest share of the annual national budget on the armed forces that was 18.5 percent in 2018. This is much larger than the one allocated to the healthcare and education sector. The country needs to develop simulation technologies to save big on procuring defense technologies from international vendors and create its own indigenous market, which will boost employment alongside the defense capabilities of Pakistan. Islamabad needs to take this imperative step as all the global militaries in collaboration with the private defense industry are doing it now amid cuts in the defense budget. Pakistan now has a digital-friendly government that facilitates and encourages digital entrepreneurship that can be used to launch multiple simulations or Virtual reality-based startups.
The assistance of educational Research and Development (R&D) institutes such as the Research Centre for Modelling and Simulation (RCMS) in NUST, which was established in 2007, can be utilized to research and develop simulators. RCMS has the fastest supercomputer in Pakistan, with a speed of 800 TeraFLOPS. As games are user-friendly, it is easy to install and run on any device. Moreover, solo game developers or companies can be brought on board to create realistic games with real-life scenarios for militaries. Pakistan can have an additional advantage by creating simulation training technologies for its indigenous defense products such as the Joint Fighter (JF)-17 thunder, Mushshak, Unmanned Aerial Vehicle (UAV's) Burraq and Shahpar, main battle tanks like Al-Khalid and Al-Zarrar. All concerned government departments, regulatory bodies, and defense industry leaders must be brought on board for this purpose.