Babcock CEO Chairs ARROWHEAD 140 Meetings in Greece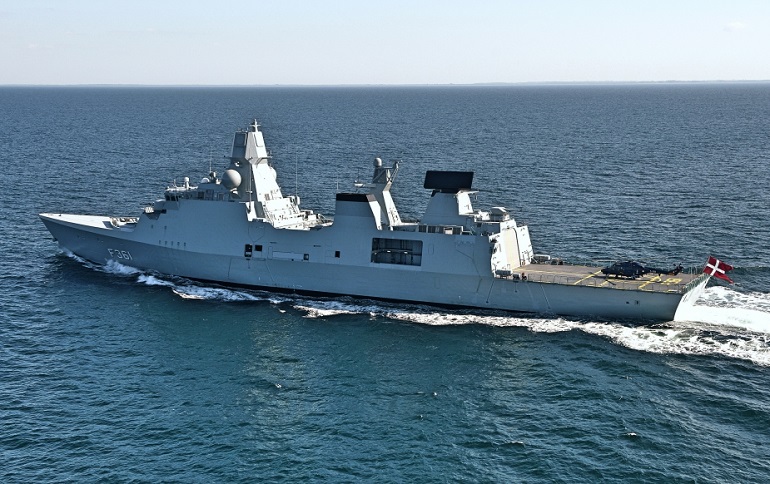 Babcock International's CEO David Lockwood has engaged himself in a series of discussions in Greece with main industrial figures, key government officials, and numerous supply chain companies. The move is part of Babcock's wider efforts to marshal international interest in its ARROWHEAD 140 general frigates and directed at building on the Hellenic Navy's new frigate modernization program.
Babcock International – the aerospace, defense, and security company has laid its plans to develop a frigate for the Hellenic Navy. In the midst of an extensive discussion, the Babcock bolstered the significance of the offer jointly proposed by the company and the U.K government to assemble and supply the Hellenic Navy with a HYDRA class upgrade program, an interim frigate capability, and four Babcock ARROWHEAD 140 frigates. The ARROWHEAD 140 is also a part undertaken by the Royal Navy for its Type 31 program.
Babcock International has underscored that its proposals support the Greek industry in developing and assembling its frigates in Greece, rejuvenating and modernizing the domestic supply chains, overhauling the infrastructure, modernizing indigenous facilities, updating and upskilling the expanding local workforces, and transmitting knowledge and technology. The Babcock officials are engaging with Greece-based companies wanting to become a part of the company's in-country supply chains through its online events.
This is a part of earlier discussions convened in Greece between British Government officials, Babcock International, and the Hellenic Navy, which has involved visits to both Greek shipyards. David Lockwood noted in his recent visit that the proposal to Greece provides the opportunity to develop a world-class, highly-capable modern frigate, a cost-effective Hydra Class frigate modernization program, and plans to revive the Greek shipbuilding industry with its attendant positive impacts on Greek supply chains and defense industry. Lockwood said the ARROWHEAD 140 frigate would deliver a proven and adaptable warship. Besides, the converging interests and attraction surrounding the platform of Arrowhead 140 can be a motivator to bolster cooperation and ties between international navies and build the highest level of maritime security.
ARROWHEAD 140 Program:
British builder Babcock International is proposing its ARROWHEAD 140 design for the Hellenic Navy frigate requirement. ARROWHEAD 140 is a proven, smart, and adaptable frigate peppered for Greece. The design of ARROWHEAD gains significance from its proven 'wet' hull-form that has manifested its importance through its tests and trials in real-world operational environments from NATO and coalition task forces to national, regional, and deployed operations. It is supplied with optimal design with the scope to adapt to specific operational and layout requirements.
Additionally, it is cost-effective, but a high-value platform to support in-country build-up and holds the potential for future modern, international navies. The platform's heritage and acute design augmentations aid improved warship capability whilst simultaneously holding its proven strengths. This is a modular build based on Babcock's construction of the U.K Royal Navy's Aircraft Carriers. This lineage greatly increases the buildability of the ships from the design and ensuring the transfer of a U.K design to global shipyards.