Boeing F-15EX – First Flight / USAF Plans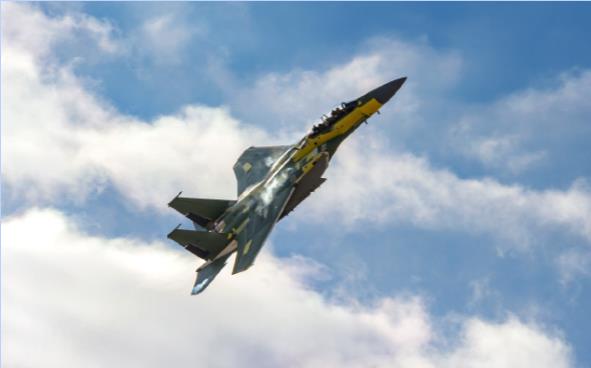 The first F-15EX fighter aircraft of the United States Air Force went to the skies on February 2, 2021, at St. Louis. "Being chosen as the F-15EX formal training unit is an exceptional task for the 173rd Fighter Wing," stated 173rd FW commander Col. Jeff Edwards. "Kingsley (Field Air National Guard Base) is just an excellent site for pilot training. The community support is fantastic, and we have some of the greatest training airspaces in the country. In addition, we have a fighter training culture–we have been in the training industry for more than three decades, in the F-4 (Phantom), F-16 (Fighting Falcon), F-15C (Eagle), and now, shortly, Boeing F-15EX."
The F-15EX is the most recent incarnation of the F-15 Eagle Mission Design Series, with expanded cargo capacity, fly-by-wire controls, a digital cockpit, upgraded sensors, radars, and electronic warfare features. In addition, Edwards emphasizes the F-15EX airframe's long service life–20,000 flying hours. "That's a long period, around double the service life of an F-15C," Edwards said. "Not only is the airframe built to survive, but the F-15EX also has an 'open mission framework' which lets the computer and avionics systems to be more versatile and readily modified in the future. This flexibility is critical, as we all know, as technology continues to advance."
When asked what it was like to see the first F-15EX takeoff, Edwards admits he was blown away. "Of course, I'm a huge Eagle fan, so it's easy for me to be enthusiastic about viewing the first F-15EX flight!" The first time I saw the F-15EX fly, I thought to myself, 'Wow! We'll be flying that aircraft at Kingsley (Field ANGB) shortly, and it's going to be great!'" Edwards adds that there is still a lot of work to be done as the unit prepares to receive the F-15EX aircraft in 2024. "Over the next few years, we will be in a transitional phase as we train F-15C pilots while also preparing for F-15EX; however, this will be a challenging time; we know we have a tremendous community behind exceptional staff and us here; at the 173rd Fighter Wing."
Lt. Col. Nick Huet, 173rd FW F-15EX conversion officer, leads that crew. "Ultimately, it's tremendously rewarding to be capable of working on behalf of our wing to help ensure a long-term mission for Kingsley (Field ANGB) and all the people who call this base home," Huet said. "Lt. Col. Huet is an exceptional planner, strategic thinker, and instructional pilot," stated Edwards. "As we transitioned to the F-15EX, it was critical to have an officer with a vision for where we needed to go to be ready for the F-15EX — Lt. Col. Huet had that vision." Huet has held various positions in the past, including director of operations, graduate of the United States Air Force Weapons School, F-22 Raptor, and F-15C instructor pilot.
"I collaborate with authorized representatives from all groups inside the wing, and we manage the transition process together," Huet said. "As the first base to get the F-15EX, our conversion will set the benchmark for other bases to follow — my new strategy is for Kingsley to build a bed down model that no other wing can match!" Matt Giese, Boeing F-15's chief test pilot, flew the first F-15EX flight, which tested avionics, advanced technologies, and software.
Edwards and Giese have a long history together, proving once again that the "eagle drivers" originate from a tiny group. "At the Air Force Academy, Matt and I were in the same cadet squadron," Edwards added. "It's incredible to watch him flying the F-15EX and being on the cutting edge of the eagle's future." Two F-15EX fighters are expected to arrive at Eglin Air Force Base in Florida by the end of the first quarter of 2021. In July 2020, the military and the manufacturer purchased eight pre-production aircraft for testing and thoroughly specifying their uses. The Air Force intends to purchase at least 144 F-15EX aircraft in the future. "The F-15EX will ensure Kingsley (Field ANGBfuture )'s for many years," Edwards stated.