U.S. Navy Looks at Autonomous Sensor Drones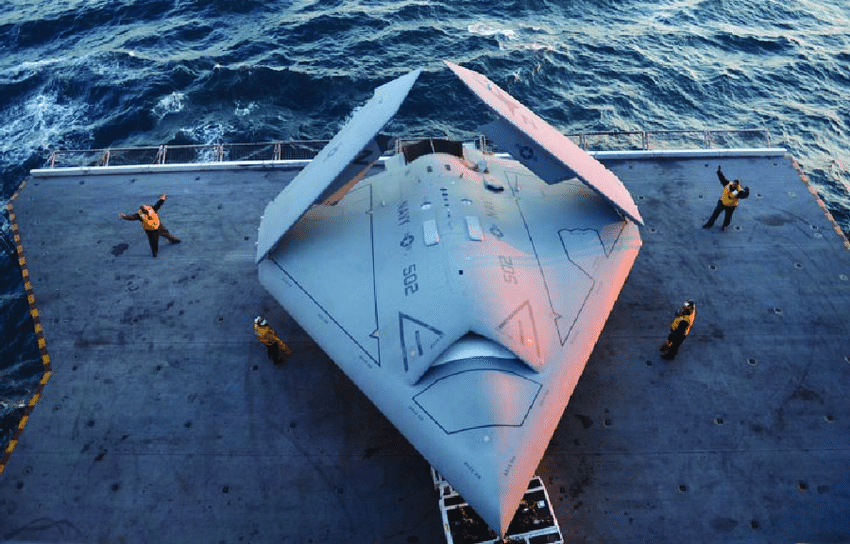 The U.S. Navy is looking for a new autonomous glider Sensor Drones that could improve its capabilities of attacking its targets by collecting data like water temperatures over time. The system is expected to be the next generation of the current Littoral Battlespace Sensing Glider that generally deploys from one of the five oceanographic survey ships of the naval force. Around 180 sensor gliders are being used by the Navy and manufactured by defense contractor Teledyne Brown Engineering of Huntsville, Ala. The drone garnered international attention in 2016 after its seizure by Beijing in the South China Sea. Working on oceanic research is a part of the Navy's reliance on its submarine fleet, with the drones serving as an anti-submarine warfare asset. The force would use the machines to measure water conditions in areas where it expects to hunt submarines in the future and help it in guiding fleet operational planning.
The Navy has already announced the request for proposals for this purpose. The drone has been classified under the "Search, Detection, Navigation, Guidance, Aeronautical, and Nautical System and Instrument Manufacturing" categories in the request. According to the documents posted on Naval Information Warfare Systems Command's website, the drone would have to be able to operate for 90 days at a time, dive to depths of up to 200 meters, and conduct sampling every 2 seconds. The machine would be working alongside Navy submarines and ocean surveillance vessels for maneuvers and research. The Navy also wants it to be able to loiter at depth or on the bottom, transmit data while surfacing via iridium satellite or a line-of-site datalink, and be recoverable by a survey ship or vessel of opportunity.
The machine should also hold the ability to scuttle itself and erase the data if any attempts are made to tamper it. This function could be triggered automatically in case of tampering or by the operators at a command center. A skeptical Congress has thwarted the U.S. Navy's plans to rapidly acquire a Large Unmanned Surface Vessel to serve as an adjunct missile magazine for crewed warships. Anti-submarine warfare is a major focus of the Navy's drone programs. Under development, the medium unmanned surface vessel under development is mainly considered a warfare asset for this particular kind of warfare. Having accurate data on water conditions over time enables the sub hunters to predict their instruments' behavior and know about various depths where a submarine might try to hide from sonar.
According to an expert and former naval flight officer, Jerry Hendrix, this kind of underwater accessibility is important for anti-submarine operations as checking the weather is for aerial operations. In 2016, a Chinese Naval submarine recovery vessel swiped one of the U.S. Navy's Littoral Battlespace Sensing Glides at about 50 miles from the Philippines in the South China Sea. This prompted the Pentagon to demand Beijing to return it. The latter returned the unclassified drone, saying it had removed it as a "hazard to navigation."