China Commissioned ZTQ 15 Tanks in Naval Marine Corps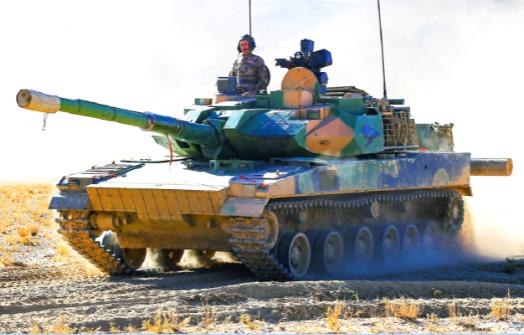 China has commissioned its advanced indigenously built new ZTQ 15 tanks to its Naval Marine Corps. The new deployments indicate how much resources China is willing to devote to its military development and defensive and offensive capabilities. ZTQ 15 tank, commonly known as Type 15 'Black Panther' tank, is an advanced lightweight tank that entered into service with the People's Liberation Army (PLA) in 2017 and was intended for reconnaissance and infantry support operations. It has performed several functions, including joint training and military drills, escort tasks, and rescue missions.
This tank is indigenously manufactured by the Chinese defense company NORINCO (China North Industries Corporation). It is already deployed in the PLA in the military commands of high-altitude border regions of mainland China. It can be airdropped and has a powerful engine that makes it perform efficient urban warfare, as said by military experts. With the tank deployment in the navy, China has enhanced the firepower of its Marine Corps. The ZTQ 15 tank is favorable to the Marine Corps because of its significant advantages over standard battlefield tanks.
Its deployment would enhance the operational capabilities of the Naval Marine Corps because of its lightweight, increased mobility, rapid deployment, battlefield management systems, laser range finders, fire control systems, advanced information capabilities, high maneuverability, amphibious landing, fast response attacks, navigation systems (including INS), and satellite communication systems. Its lightweight design also makes it capable of being transported via landing ships and transport aircraft carriers. For example, Y 20 aircraft can transport two ZTQ 15 tanks over a long distance.
A significant development that would increase the capabilities of marines is its modular add-on armor kit with armor configurations of passive composite armor and explosive reactive armor. The main armaments of this tank include a 105mm rifled gun, automatic loading system, and ammunition. It also has a remotely operated weapon station, laser detectors, and smoke-grenade dischargers. In addition to this, the Marine corps would perform various new missions and operate on all terrains because it can be operated in those areas also where heavier battle tanks cannot work, like in high altitude areas, plateaus, mountains, forests, beaches, and river areas.
It has NBC protection and is protected against anti-tank rockets and anti-tank-guided missiles with its cage armor. According to China Central Television (CCTV) report, the Marine brigade had already acquired the ZTQ 15 tank with a blank panther logo, its details from NORINCO, and its manuals. The marines have already tested the new tanks by operating them on various training grounds and basic operational training. The report didn't disclose the date and the number of tanks to be commissioned. Also, Bangladesh has ordered the tanks for its military.