Embraer Launched ERJ-145 'Semi-private' Conversion Program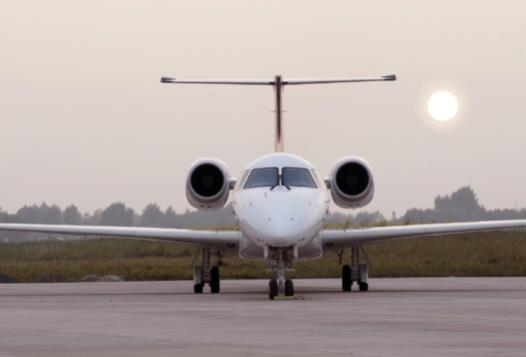 Embraer, a Brazilian aerospace manufacturer, has launched its commercial ERJ 145 passenger aircraft conversion program into semi-private jets. ERJ 145 is a commercial and regional jet introduced in April 1997. It is the largest in ERJ family jets and is operational with around 27 airlines. The aircraft has 50 seats at 31″ pitch, in a three-abreast sitting configuration, and a maximum payload of 5786 kg (12,755 lb). ERJ-145 aircraft has already undergone several revisions from the original version of ERJ-145ER (extended range) to ERJ-145 LR (long-range) and ERJ-145 XR (extra long-range).
After the planned conversion, ERJ 145 would have 16 to 28 single premium seats in a one-by-one configuration. The conversion would also include installing a flattened floor, upgrading the seating, and eliminating the overhead bins – along with maximized amenities on board. The new configuration of ERJ 145 aims to install the premium seats with increased passenger comfort, personal space, safety, privacy, and social distancing, as it would be a new requirement in times of COVID and, maybe, in post-COVID. This conversion would provide a more favorable flight option and a premium travel experience using premium aviation terminals for passengers who like to travel in first-class cabins. Besides using private terminals, passengers can buy the seats on schedules published by the company or operator. This facility would save as much as 50 percent of their time, as they would only need to come 20 minutes before take-off at private terminals.
The company can perform the conversion development at Embraer Owned Service Centers. This semi-private configuration for ERJ 145 would require a Supplemental Type Certificate (STC). Embraer is working on STC to make all ERJ 145 jets eligible for the upgrade. The rationale behind this program, as advocated by the company's Head of Worldwide Executive Jets Customer Support & Aftermarket Sale, is that with the continually increasing number of semi-private jets and relative public demands, Embraer needed to keep itself up with the advanced aviation market requirements and meet the public appeal by modifying its products and services and giving innovative solutions to its customers. 
Furthermore, following the Embraer philosophy of FleetSmart, the company must keep its airline competitive and profitable while keeping the right balance between its capacity and frequency. A recent example can be HEPA filters fitted in several Embraer business jets and ERJ 145 aircraft. Moreover, ERJ 145 itself was designed to meet the then-contemporary market requirements, enhanced speed, comfort, and public appeal.